Time to add counselling to Covid care regime, say experts
After suicides in hospitals, Ranchi deputy commissioner plans to seek help of mental health institutes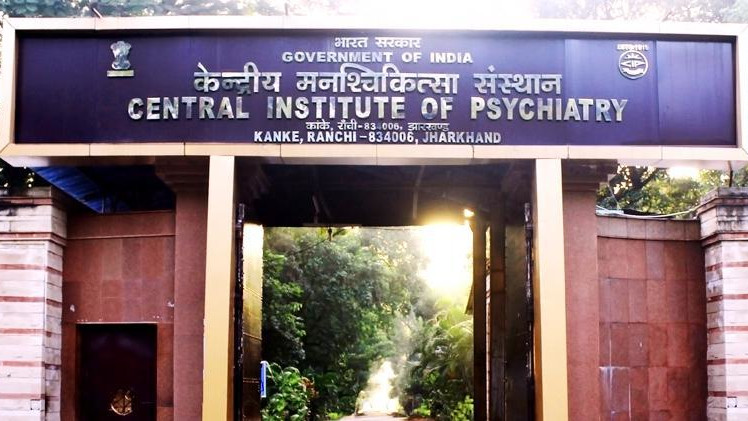 ---
Ranchi
|
Published 23.08.20, 07:44 PM
|
---
The suicide by a 32-year-old Covid patient at Rajendra Institute of Medical Sciences has not only exposed the glaring lapses at the state-run hospital but has also brought into renewed focus the need for counselling patients to build a sense of confidence in them.
Since June, at least three Covid-19 patients have ended their lives at hospitals. On August 16, a 40-year-old patient, who was undergoing treatment at CCL Central Hospital at Nayasarai, Ramgarh, committed suicide by jumping from the hospital roof-top. On June 9, a migrant worker who had returned from Mumbai committed suicide at a Covid hospital in Lohardaga, hours after testing positive for the virus. 
Nishant Goel, a professor at Central Institute of Psychiatry (CIP) in Kanke, one of the top mental institutes of eastern India, said that while everyone was focussed on beating Covid-19 it was time to pay attention towards patients' mental health.
Recalling a recent campaign run by CIP in association with Unicef for Covid patients, he said, "After the suicide at a Lohardaga hospital, the administration approached us for devising a campaign for patients. Thereafter, we held one-to-one telephonic counselling sessions for a few weeks for about 24 patients in the first phase. We also red-flagged vulnerable patients who were then given special care by the authorities."
The campaign is still on for Lohardaga.
Goel said fear and anxiety were natural fallouts of the ongoing global pandemic. "Fear isn't always about one's own self, but about family, jobs, relationships, society and so on," he said, recommending that all district administrations appoint a liaison officer to coordinate with hospitals and mental institutes for organising counselling sessions for Covid patients at regular intervals.
A district civil surgeon said the state government should also try to engage Covid patients in a constructive manner. "A majority of patients aren't symptomatic in Jharkhand, which means they don't necessarily have to be bed-ridden. Maintaining social distancing norms within wards, they can be engaged in constructive work like painting, stitching, etc, to keep them engaged positively," said, adding that a policy decision was needed.
President of the Jharkhand chapter of Indian Medical Association (IMA) A.K. Singh appealed to civil society members to help. "We can't expect doctors on Covid duty to counsel patients as doctors themselves are working under immense stress. But civil society/NGOs should collaborate at various levels to create awareness among the public to curb the stigma associated with Covid," he said, adding that there have been instances of doctors and health worker facing ostracism.
Ranchi deputy commissioner Chhavi Ranjan said he would soon speak with CIP and Ranchi Institute of Neuro-Psychiatry & Allied Sciences (RINPAS) to explore the possibility of conducting mental health sessions for patients at Covid hospitals and care centres.
"I will soon speak with Rinpas and CIP to see how we can tackle this problem. This apart, district police and RIMS have been asked to plug gaps in security to prevent a rerun of suicides," he said.