The secret behind delicious bhog
1 indispensable cook for 46 years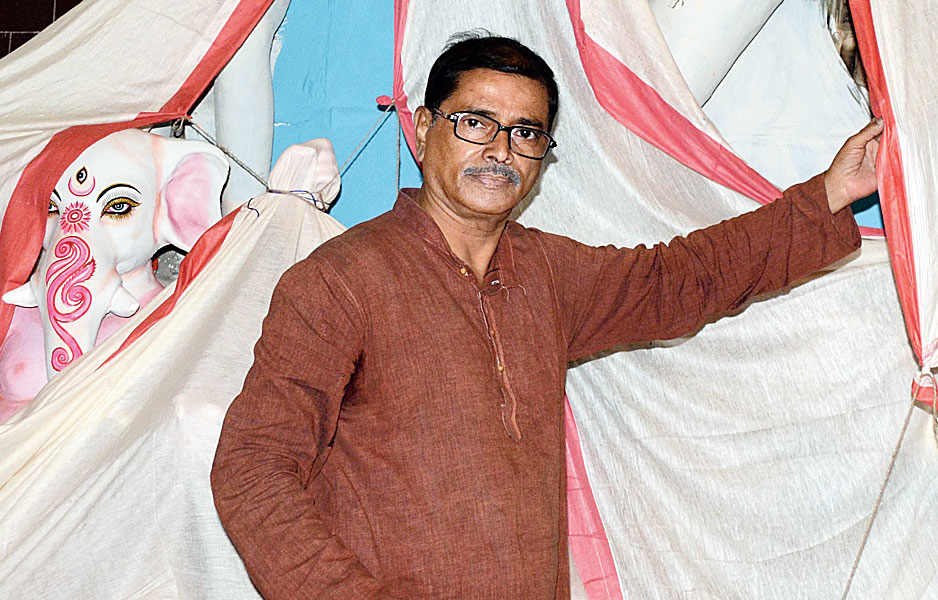 ---
Ranchi
|
Published 12.10.18, 06:41 PM
|
---
Delicious bhog served in pandals is one of the major attractions of Puja, but we seldom spare a thought about the ones rustling it up.
The cooks, popularly known and pandes here, are quite indispensable and in high demand before the Puja with many organisers booking them well in advance.
"Bhog at our pandal used to be prepared by a particular cook for 46 years at a stretch. His assistant took over after his death six years ago," said Pradeep Ghosh Dastidar, secretary of Durga Puja committee of Harimati Mandir in Burdwan Compound.
The committee has been organising this Puja for 83 years. "I have seen Hari Pande of Hazaribagh preparing bhog here for many years," said Ghosh Dastidar, who has been closely associated with this Puja for a few decades and was its secretary for 29 years except thrice when he couldn't take up the responsibility.
He said the committee members and those who ate the bhog prepared by Hariji developed such a liking for it that the organisers decided to bring him by car when he was not willing to continue due to his failing health.
"We would request him to just sit and supervise as his assistants cooked the bhog," Ghosh Dastidar added.
Bhog is distributed at the pandal on Saptami, Ashtami and Navami.
After Hariji's, his assistant Shatrughan Pande took over. Ghosh Dastidar said Shatrughan had trained under Hari and had been doing the job satisfactorily.
On whether he thinks he cooks as good as his trainer, Shatrughan said only those who have tasted it could comment on that.
"I worked under Hariji who was also from my village Bannou in Chauparan area of Hazaribagh. I follow what he taught me in 12 years," Shatrughan said, adding that he will be preparing bhog at Harimati Mandir for the seventh year next week.
"I have an excellent rapport with the organisers and it certainly makes by job easier," Shatrughan said.