That special Christmas glow in Jharkhand
Churches decked up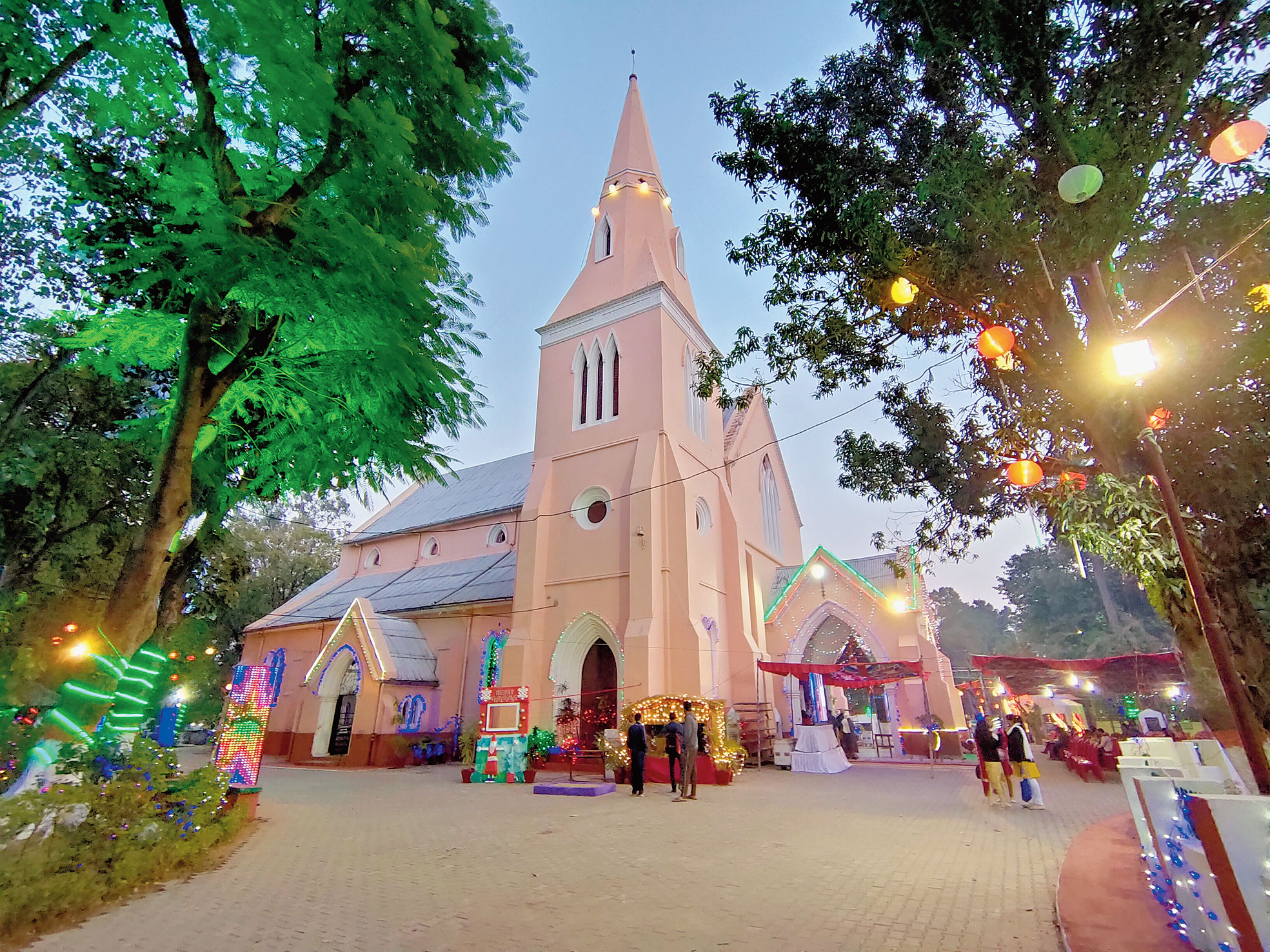 ---
|
Ranchi
|
Published 24.12.19, 06:43 PM
---
Weathermen may have predicted a cloudy Christmas on Wednesday, but churches in the state capital have promised to bring out the stars to welcome baby Jesus.
On Tuesday, each of the three landmark churches in Ranchi — Gossner Evangelical Lutheran Church on Main Road, St Paul's Cathedral at Bahubazar and St Mary's Cathedral on Purulia Road — looked resplendent with their illuminations, streamers and flowers.
In all, group of workers were busy giving finishing touches to the decorations, the Midnight Mass being only hours away.
On the premises of the Gossner Evangelical Lutheran Church or GEL Church as it is popularly known, the oldest church of the region that traces its origin to German missionaries who had arrived in 1845, workers were busy checking the three LED screens put up in the courtyard of the church for the devout to see the proceedings even while sitting under the canopies.
Bishop Johnson Lakra told The Telegraph that the reason they put up these LED screens was because they received a large number of devotees for Mass. "Everyone can't be accommodated inside the church, so we have to make seating arrangements outside and put up these screens," he said. "We also organise two services in the evening before Midnight Mass so that devotees can attend those if they are more convenient," the Bishop, who is in charge at the church headquarters, added.
A manger has been recreated there for the Nativity scene with two live sheep being the chief attraction.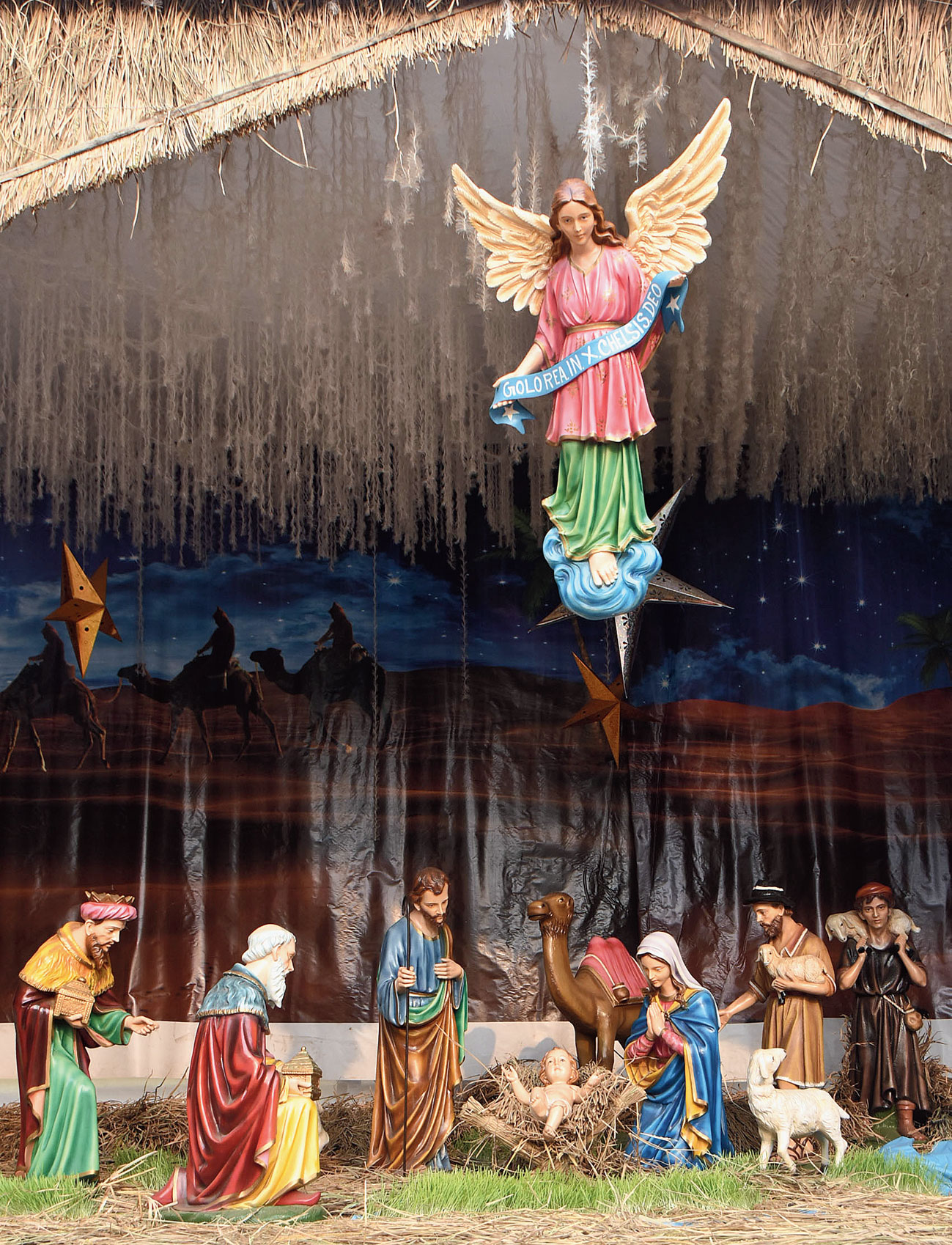 The scene at St Paul's Cathedral at Bahubazar is equally festive. Workers are busy testing the light and sound system in the foreground of the impressive church, built in neo-Gothic style in 1870.
Earlier known as the Anglican Church, it was associated with Church of England that was later bifurcated in India and known as Church of North India (CNI) here and Church of South India in the south.
The workers there were in a hurry as the carol service was to begin there at 5pm on Tuesday. "Midnight Mass will begin at 11.30pm," one of the functionaries said.
At St Mary's Cathedral, the main Catholic church on Purulia Road, workers were busy fitting and checking lights. But here, as there was no other programme before the Midnight Mass, workers were more relaxed.
The impressive church, built in 1909, is a prominent landmark of Ranchi. Crowds were already streaming in on Tuesday early evening. Visitors were busy taking groupfies near the manger recreated at a corner and at various parts of the grounds.