Teen kills self over TikTok video
The deceased hanged himself after being chided by his mother for recording TikTok videos instead of studying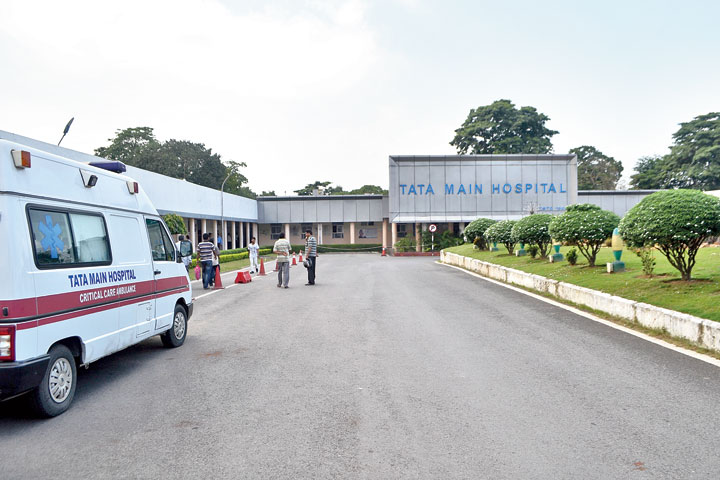 ---
Jamshedpur
|
Published 12.01.20, 07:07 PM
|
---
A 13-year-old boy hanged himself at his home on Friday night after his mother scolded him for using her smartphone to record TikTok videos instead of studying and snatched the mobile.
The incident came to light on Sunday the teen's father gave a statement at Tata Main Hospital's camp police station as part of a formality for post-mortem.
The deceased, identified as Syed Kaif, was a resident of Old Purulia Road at Azadnagar in Mango and a student of Class VI in a local English medium school.
According to the statement of Kaif's father Syed Samshad, the boy was making TikTok videos in his study room on Friday night.
"Instead of paying attention to studies, Kaif was using his mother's smartphone to record TikTok videos. His mother scolded him and snatched the mobile, leading Kaif to lock himself up in the room," Samshad said.
When Kaif failed to respond to repeated knocks on his door after sometime, the family members broke open the door to find him hanging from the ceiling fan, the bereaved father said.
"We brought him down and rushed him to Tata Main Hospital, where the the doctors on emergency duty declared him brought dead," said Samshad, who works as a technician in a steel city-based company, said in the statement.
Assistant sub-inspector of police Ajit Kumar Singh said the boy had been sent to the MGM Medical College mortuary on Sunday morning.
Man jumps into river
A man in his early 20s jumped into the Kharkai river from Adityapur toll bridge under Kadma police station on Sunday afternoon, making it the second instance of suicide in a similar manner within a week.
Onlookers said the man, later identified as Ashish Kumar from Kanchan Nagar under Burmamines police station, was swept away by water.
According to police, some passers-by saw Ashish park his bike along the bridge and climb on to the railing around 12.30pm.
"Before anybody could react, the youth plunged into the river. A local resident contacted a patrol van near the toll bridge and informed the cops about the incident," sub-inspector of Kadma police station Chandra Shekhar said.
He said the cops waited for around half-an-hour for the man to return to his bike, but no one turned up.
Chandra Shekhar said they informed the youth's family and tried to locate the body by engaging local divers. "We identified the youth through his bike's registration number," the policeman said.
On Tuesday afternoon, a 24-year-old man had jumped into the Kharkai from Kharkai bridge.
Both Adityaput toll bridge and Kharkai bridge don't have nets covering the railings like Mango bridge.
Jamshedpur Notified Area Committee (JNAC) had taken the initiative after reports of suicides by jumping into the Subernarekha started pouring in from Mango bridge.