Tata zoo turns on heat to keep creatures warm
Winter plan: room heaters for lions, hyenas and other animals; light bulbs for birds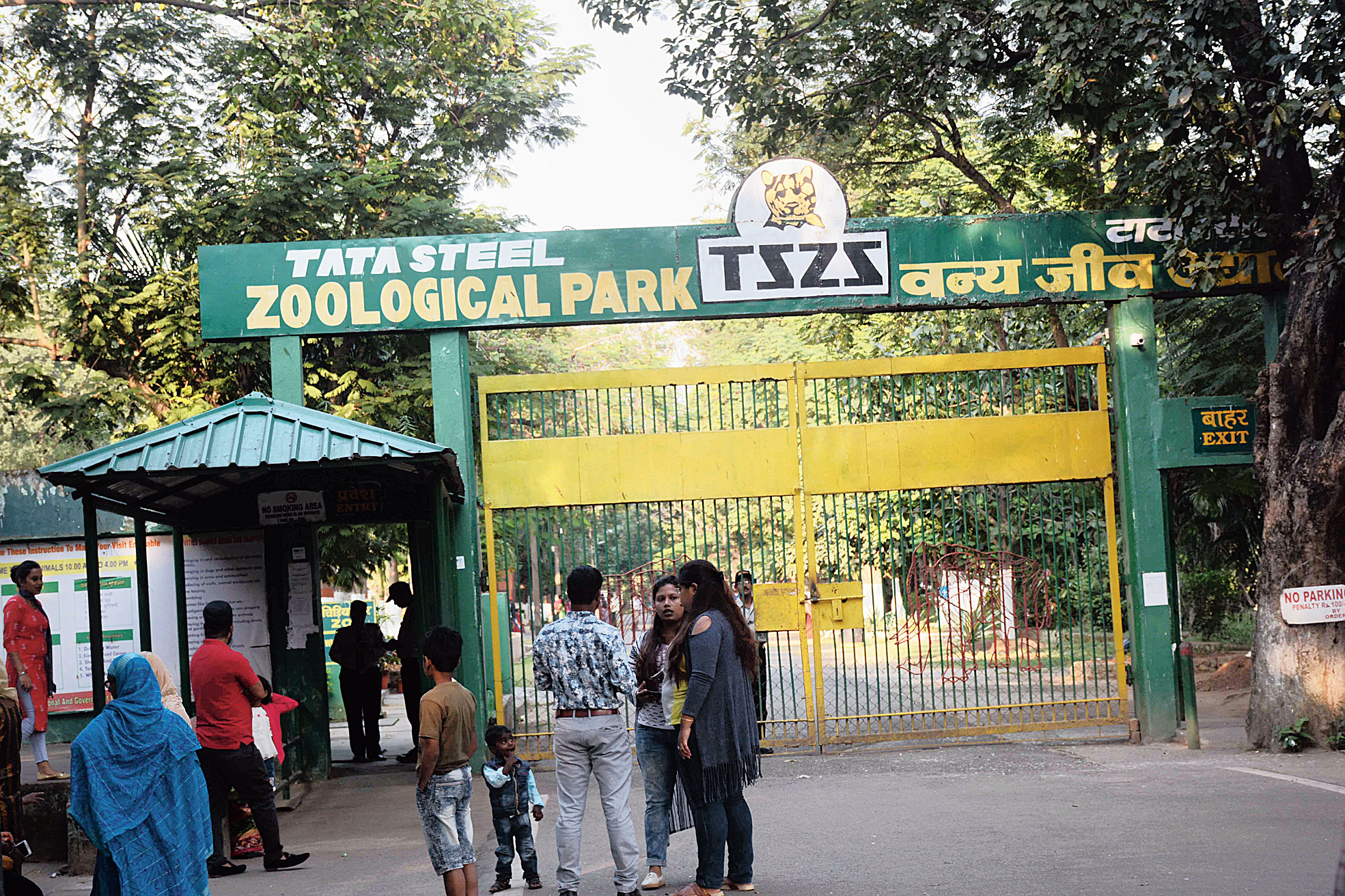 ---
---
Minimum temperature touching 17°C in the steel city, Tata Steel Zoological Park authorities have begun winter protection plans to ensure the 400-plus wild inhabitants stay cosy and warm.
In a meeting held on Saturday afternoon, zoo authorities decided to start work on winter protection infrastructure at all animal enclosures from Monday, when the zoo is closed for public.
"We will put up blowers and room heaters for lions, leopards, tigers, mandrills, sloth bears, hyenas, cub deer, zebras and capuchin monkeys, while 100 Watt and 200 Watt bulbs and infrared lights will be placed inside the enclosures of pheasants, tortoises, to raise their temperature," said zoo director Bipul Chakravarty.
Twenty-five each blowers, room heaters and bulbs and six infrared lights are ready for installation, he said. "Like earlier years, during winter we will prepare hay beddings on the floor especially for species such as spotted deer, nilgai, langur while bulbs and cold-resistant agro-net fencing will be installed for birds," he added.
The official said they would monitor the temperature on a day-to-day basis.
"Officials and vets will keep tabs on daily temperatures, weather conditions and forecasts issued by Met centres before making dietary changes for inmates. As of now, we have reduced fish intake of gharials from their usual five times to two times a day," said the zoo director.
When temperatures drop further, big cats, monkeys and langurs will get multi-vitamins and mineral supplements. Big cats will also get more meat while the simians seasonal fruits.
"This is necessary to increase animal immunity during chilly season. Animals generally get upper respiratory tract infections which we term as cough and cold. There is risk of lower respiratory tract infections such as pneumonia," said a zoo official associated with its kitchen department.
Met officials have predicted colder days starting November. "The minimum temperature won't fall steeply for some days now due to likely formation of a low pressure in northwest Bay of Bengal that may lead to light rain. But in November first week, temperature will nosedive," said Upender Srivastava of Ranchi Met office.