Student's short film selected for US festival
One Last Call deals with depression, a suicide bid and a rescue effort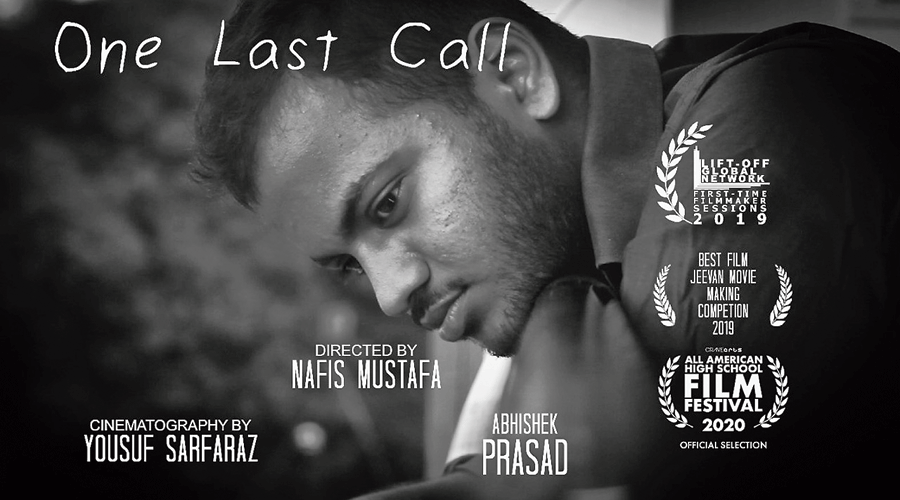 ---
---
A short film highlighting depression and suicide, directed by a mass communication student with roots in Bengal and studying in this Jharkhand city, has been selected for the All American High School Film Festival, considered the world's largest student film festival.
The nearly 5-minute film, One Last Call, directed by Nafis Mustafa, is about a boy with poor communication skills who feels lonely and decides to commit suicide till a phone call saves him. It is the only film from India to be selected in the drama segment of the film festival, which will be held between October 9 and 11 at New York. However, it will be hosted online through the Eventide Virtual Festival, a platform that provides a premium on-demand and live stream experience for all attendees, because of Covid-19 restrictions.
"Depression has become too common with increasing competition in every field. I myself have fought depression and I know the causes behind it. We also see youths not able to adjust to adverse situations like economic hardship and contemplate on suicide especially during this Covid crisis. We want to spread a message that they should not stop searching for opportunities even in adversity," said Nafis, a third semester student of mass communication at Karim City College in Jamshedpur.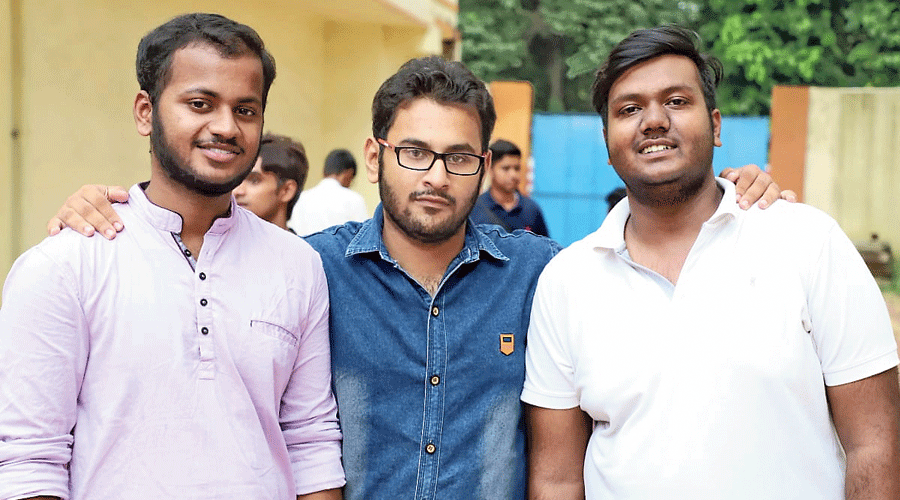 The film's team includes cinematographer and editor Yusuf Sarfaraz (third semester) and actor Abhishek Prasad (sixth semester), all students of the mass communication and video production unit of Karim City College. The shooting of the film was completed in only three hours on August 31 last year. "It was shot in Sakchi market, my friend Abhishek's PG hostel in Kadma and Jayanti Sarovar in Jubilee Park (all in Jamshedpur)," Nafis said.
"I was advised by one of my seniors to submit my film on the website before May 15, as it was the cut-off date for free submission. I submitted a few days before the deadline. I got confirmation of the film's selection for the festival through email on July 26. Generally, the festival films are screened in the busiest theatres at Times Square in New York. But it is being held online this year because of the pandemic," said Nafis, 20.
Hailing from Dankuni in Bengal's Hooghly district, Nafis shifted to Jamshedpur for studies as his father, who works for South Eastern Railway, was deputed at Tatanagar railway station.
"One Last Call was made for a competition organised by Jeevan (a Jamshedpur-based NGO which works in the field of suicide prevention) on World Suicide Prevention Day (September 10) and was adjudged as the best film," Nafis said.
The film had been also selected for the London Lift-Off International Film Festival. It was screened on Vimeo, an online video platform, between September 15 and 22 last year.
"We couldn't get enough votes to qualify for further rounds at the Lift-Off International Film Festival. In New York, there will be a panel of reputed filmmakers as judges. We are keeping our finger crossed," said Nafis.
He has earlier made many short films like Malady, Almost Manav Trafficked and Rajdeep Resigned, which have made the rounds of several other film festivals.
Nafis was also recently selected as a member of the youth jury panel at the Reel Youth Film Festival, Vancouver.