Principals and students of ICSE schools of Jharkhand have sought more clarity from the council after it decided to postpone board examinations for classes 10 and 12, saying that future dates would be announced after a review of the Covid scenario in June.
This uncertainty has added to the stress of Class 10 students, many of whom were hoping for a decision on the lines of CBSE that has allowed Class 10 students the option of a re-test if they were not satisfied with the results declared on the basis of a pre-determined assessment formula.
"My friends from CBSE know that they will not have to appear for the exams. But I cannot relax as there is no clarity whether I have to appear for the exams or not. And even if I opt for internal assessment, there is no clarity on the process of internal assessment, which is making the situation even more confusing and frustrating," said a Class 10 student of Sacred Heart School, Hulhundu, Ranchi.
Many principals are in agreement with students that the Council for the Indian School Certificate Examinations (CISCE) decision could have been less ambiguous.
"The council could have taken a clear stand without creating confusion for students. It could have followed CBSE whose students are mentally prepared that there will be no exams. We understand that Class 12 exams are important to seek admission in colleges but Class 10 results hardly play a role," said principal of Kerala Samajam Model School, Jamshedpur, Nandini Shukla.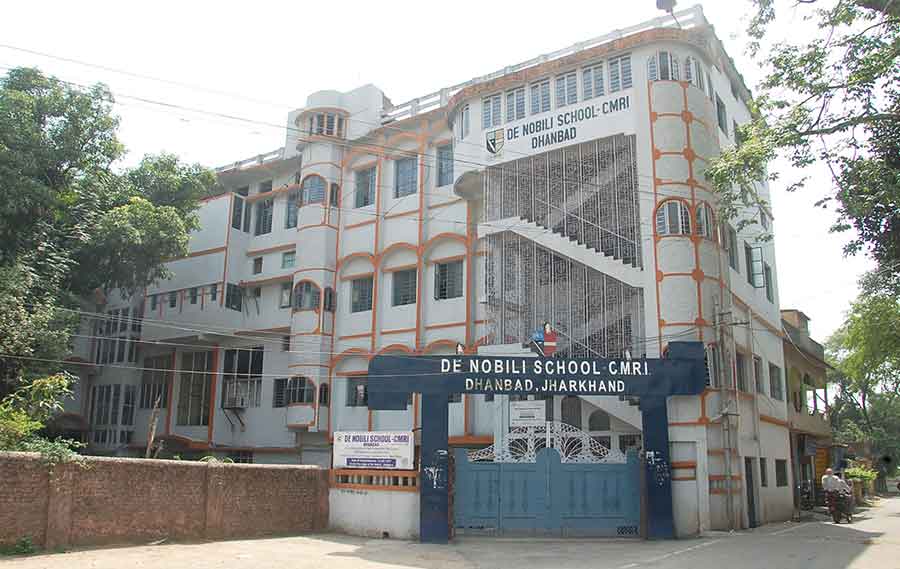 DeNobili School,CMRI in Dhanbad Gautam Dey
Parents are upset too, saying that the lack of a clear stand by the council was putting mental health of students in jeopardy, pointing out that this was a batch of students that attended a year of online classes. Also, it seemed CISCE was setting different standards, they added.
"When the Prime Minister himself has decided to cancel CBSE exams after chairing a meeting with the education minister and education secretary, the CISCE's stand of making students wait till June to get a clearer picture of the situation is not something parents or students would appreciate," said Ajay Rai, president of Jharkhand Parents' Association.
CISCE, in a letter addressed to principals of all ICSE and ISC schools, said on Friday that it was deferring board exams scheduled to begin on May 4 in the wake of the surge in Covid-19 cases. "The Covid situation will be closely monitored and the deferment of the ICSE and ISC 2021 examinations will be reviewed and a final decision on the conduct of the board examinations will be taken by the first week of June 2021," the letter stated.
As per the letter, Class 10 candidates will have the option to either appear for the board exam along with Class 12 students or opt for a "fair and unbiased criterion" through which the board will evaluate their performance.
The criterion, however, wasn't announced.
Then again not everyone among teachers and students were that critical of the council. Father Sibu Abrahim Mathews, the principal of St Thomas School in Ranchi, defended the council's decision, calling it fair and in the best interest of students.
"Students have the option to not appear for the offline exams. Where is the disparity here? If students are asked to stay prepared for exams, then it is only for their benefit," said Mathews.
Students who are keen on sitting for an offline examination are willing to wait. But they agree the council could have been more specific about the options open to students.
"Firstly, I would like to answer my exams whenever it is conducted. But the council shouldn't have given two options because it is somewhat confusing. I would want to wait and watch and appear for the exams along with Class XII," said Abir Roy, a student of De Nobili, CMRI in Dhanbad.
Manali Sengupta, a student of Kerala Samajam Model School in Jamshedpur, also said that she would prefer to sit for the board examination. "But the council should have come out with a clear guideline without leaving room for confusion," she said.