Seven arrested in Garhwa minors' gangrape case; plasma therapy in Dhanbad within a month
STATE DIGEST: Illicit liquor den busted; one dies of drowning in Gomoh; 3 SBI branches sealed in Bokaro after staff test positive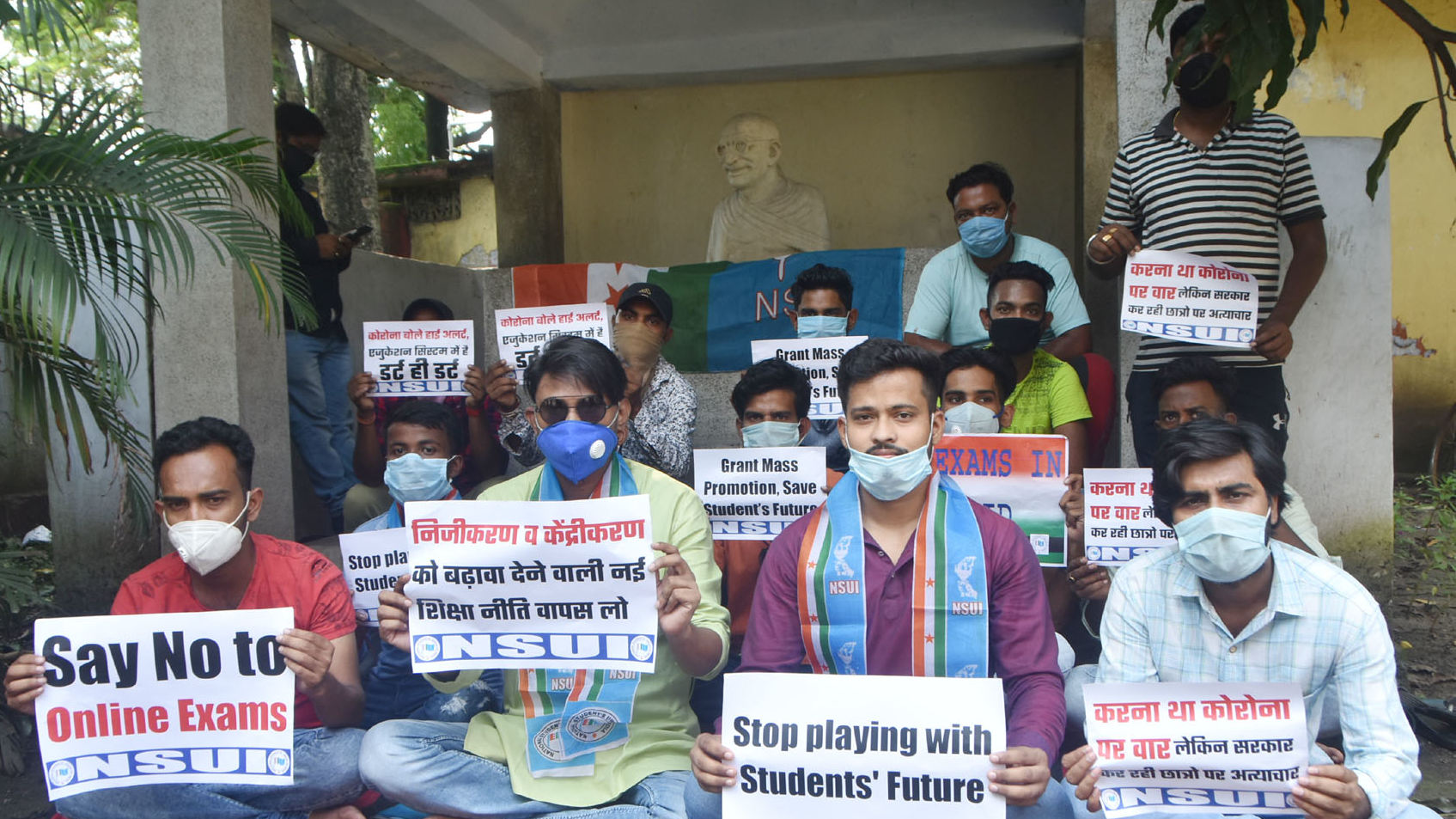 NSUI activists of Dhanbad with their  state President Aamir Hashmi (sitting 2nd from left) staging dharna during the Students' Satyagraha at Gandhi Seva Sadan in Dhanbad on Saturday demanding no examination (including online exam) in Covid period and waiver of six months fees, among other demands.
Gautam Dey
---
Published 08.08.20, 11:25 PM
|
---
Garhwa Police on Saturday arrested seven persons in connection with the gang rape of two minor scheduled tribe girls of Uttar Pradesh under Banshidhar Nagar police station around 40 km from the district headquarter. 
The incident occurred on July 29 at Baraitand forest near Banshidhar Nagar Sub-divisional headquarter. 
On the statement of the victims, a case was registered with the police station against 12 unknown men.
"The girls, aged around 17, were returning to their village Kone of bordering Uttar Pradesh with two friends after updating their Aadhaar card during the evening and stopped near the spot to attend the call of nature, when they were intercepted by the men, who took them towards the forest. They later took turns to rape both the girls," said SP K S S Rao. 
A task force was immediately constituted under the leadership of the Banshidhar Nagar SDPO  Ajit Kumar. After conducting several raids, police arrested some of the accused men. 
The accused have been booked under IPC Section 376 (D) (rape), 341, 323, 506, 34 and Section 4 of POCSO Act for the aggravated offence of gang rape," the SP added. Arrested accused identified as Saddam Khand alias Saddam Saudagar alias Mukhtar Alam ( 28), Vicky Khan (20), Javed Khan alias Bhola Khan (20), Ali Raja (21), Sufrail Khan (18), Syed Khan (19) and Neyamat Khan (20), all natives of Checharia and Bisunpur under Banshidhar Nagar police station.
Plasma therapy in coal capital within a month 
Dhanbad Deputy Commissioner Uma Shankar Singh on Saturday held a meeting with the doctors and medical officers to explore the possibility of launching plasma therapy for Covid treatment in Dhanbad and fixed a deadline of one month for it.
He instructed the persons concerned to procure information with regard to equipment, cost involved and manpower needed from ICMR and RIMS for this purpose.
The blood bank in-charge of PMCH Dr AK Singh told DC Singh that they would require plasmapheresis, a refrigerator to maintain minus 40 degree centigrade temperature to keep plasma and ph meter in order to start plasma therapy. He also said that they have a trained technician at their blood bank, who can help in plasma component separation.
 
Illicit liquor den busted in Dhanbad
A joint team of Dhanbad police and excise department on Saturday conducted a raid at Bhalwa Pahari area of Tundi block and busted a liquor den operating from the house of a villager Shidho Hembrom. 
Hembrom, however, fled away from the site before the arrival of the cops. Police have lodged a case against him and launched a manhunt to arrest him.
The team led by DSP of Tundi,  Himanshu Manjhi also seized 27 liters of locally made liquor packed in bottles bearing fake foreign liquor stickers and also 5O liters of spirit, besides empty bottles of Royal Stag RC etc. 
One dies of drowning in Gomoh
Dularchand Ram alias Gariba Ram, a resident of Laludih village of Hariharharpur Police station area of Dhanbad, died due to drowning in a pond of his village on Saturday morning. 
The incident took place when Ram went out of his house in search of his missing buffalo and found it in a pond but slipped in the deep water. 
Some local women bathing in the pond started shouting after which local youths arrived and brought him out but he was dead by then.
Mine pite cage wall collapses
The dilapidated wall of an abandoned mine pite cage wall collapsed on Saturday morning in Bhuli Colliery area of Dhanbad due to minor subsidence that took place and led to crack in the walls of some adjoining houses. 
Notably this place falls in the subsidence-prone area of the underground fire affected zone and risk of subsidence increases in the monsoon due to seepage of water through cracks.
Raid on illegal sand miners
Bokaro district administration cracked the whip on sand miners and transporters who are carrying sand business unlawfully from rivers despite a ban imposed by National Green Tribunal (NGT) during monsoon. NGT has banned sand mining from June 10 to October 15.
Massive raids were conducted by two separate teams headed by sub-divisional officer, Bermo, Nitish Kumar Singh in Bermo and Gomia areas. Two tractors loaded with illegal sands were handed over in Bermo police station, while three in Lalpania police station and one in Gomia. However 11 tractors caught in interior Chatro-Chatti areas were released giving last warning. Sand mining was done from Damodar River. SDO said, "Two stone crushers were also sealed by the team in Lapania under Gomia Block. FIR was lodged against crusher owners for illegally operating crushers in the area. One JCB machine, six tractors and two compressor machines were seized from the crushers." 
Mining officer appealed to the people to follow the directions of NGT and not get involved in mining activities at riverbeds in the rainy season.
Three SBI branches sealed in Bokaro after staff test positive
Three branches of State Bank of India (SBI) were sealed for next 72 hours after eight employees were tested Covid-19 positive. 
This is the third banking company after Bank of India (BOI) and HDFC where positive cases surfaced in the past 15 days. SBI has been asked to ensure complete sanitisation after immediately closing these branches. 
Contact tracing in the branches is being done and sampling of those who come under risk will be done.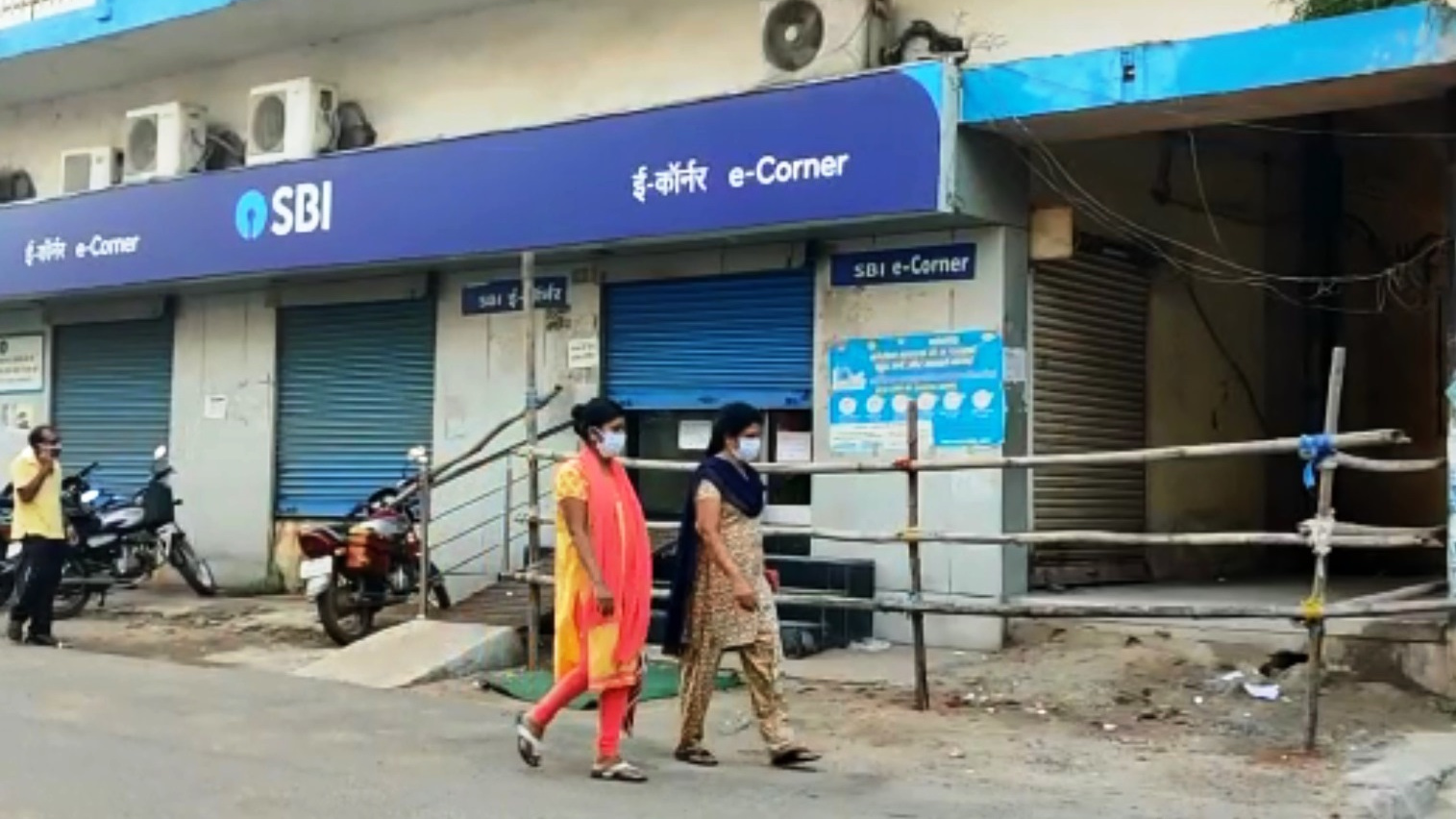 A Press release of the administration stated that "the employees of SBI Main Branch of City Centre, Chas branch and Court Area branch have been found infected with Coronavirus. To prevent the spread of coronavirus infection, Deputy Commissioner Rajesh Singh issued an order directing to seal the three branches".
Covid-affected women give birth to healthy babies in Sadar hospital
Doctors of Sadar Hospital, who a few days ago fled leaving a pregnant woman after she tested positive, have come up claiming that two pregnant Covid positive women delivered babies in their institution in the last 24 hours.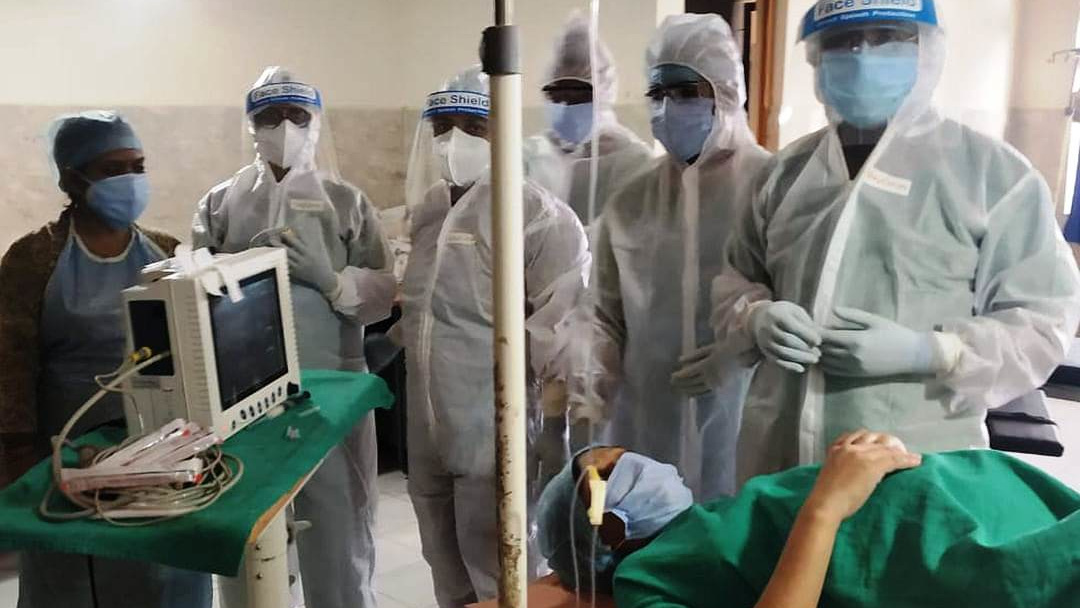 While caesarean surgery was performed on Friday, on Saturday a woman gave normal birth to a baby. Both mother and child are healthy. The woman belongs to Chandankiyari. The entire team of doctors followed SOP in completing the delivery process, said civil surgeon Dr A K Pathak.