Rights activists vow to ensure that Bagaicha continues to empower
The institution, founded by late Father Stan Swamy in 2006, worked against human rights violations, illegal land acquisition and confinement of tribals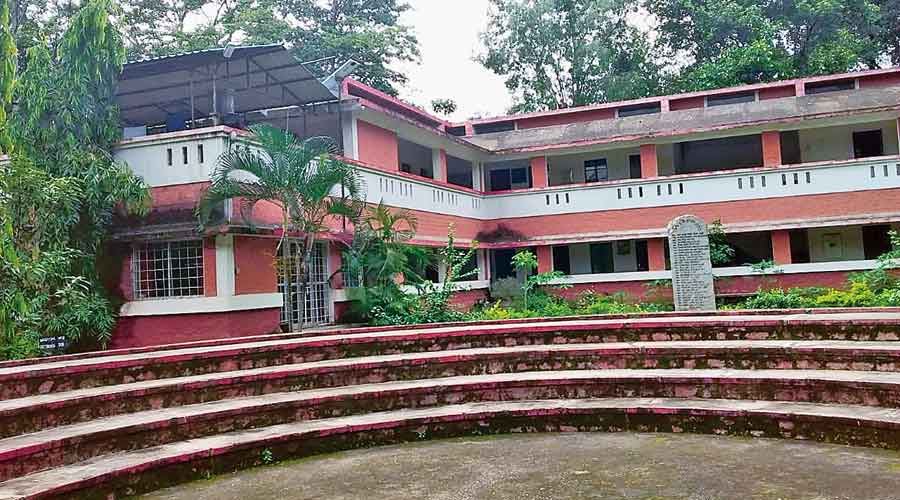 ---
---
Rights defenders in Jharkhand and Jesuits have vowed to ensure that Bagaicha, an institution founded by the late Father Stan Swamy in 2006, continues to empower social organisations and NGOs working against the displacement of marginalised people, human rights violations, illegal land acquisition and confinement of tribals by branding them as Maoists.
Fr Stan, severely ill and at 84 the eldest prisoner in a case accusing rights activists of Maoist links, passed away in a Mumbai hospital on Monday while waiting for bail.
"Bagaicha will continue to raise its voice for the oppressed and marginalised and fulfil the mission and vision of Fr Stan Swamy with the support of the Society of Jesuits," said Fr A. Santhanam, a Tamil Nadu-based advocate and Jesuit whose petition with the National Human Rights Commission against medical negligence of the Taloja jail authorities in attending to Fr Stan prompted the NHRC to seek a report from the Maharashtra government last month.
"Because of Fr Stan Swamy's exceptional commitment to the most marginalised and vulnerable people, some of the news about atrocities and incidents of human rights violations in Jharkhand, a state otherwise largely ignored by the mainstream media, started seeing the light of day in the past two decades. His astounding documentation skills combined with his ability to network with other human rights groups ensured that there were several initiatives meant for the real development of a state like Jharkhand, and all these were done from Bagaicha," Fr Santhanam added.
In June 2001, Fr Stan had moved to Ranchi from Chaibasa and set up residence at Gharana Apartment, Purulia Road. It was here that he began contacting organisations in his effort to coordinate and galvanise the struggle against dispossession. The search for a piece of land for setting up Bagaicha, a social action centre, bore fruit when the Ranchi Jesuit Province agreed to gift an acre on the campus of the Agriculture Training Centre, Namkum.
"Fr Stan had coined the name Bagaicha, which the Ho tribe uses to describe a place where all species of plants are found. Fr Stan built the institution as a meeting point and platform for all organisations working for human rights and espousing the cause of the oppressed to discuss and execute plans. It developed the leadership skills of such organisations," said Fr Tony P.M, the in-charge of Bagaicha.
ग़रीबों, वंचितों और आदिवासियों की आवाज़ उठाने वाले स्व फ़ादर स्टेन स्वामी को मैं, अपनी और अपनी पार्टी की ओर से श्रद्धांजलि अर्पित करता हूँ। pic.twitter.com/xm96KJxpaO

— Hemant Soren (@HemantSorenJMM) July 6, 2021
The Ho tribe, among whom Fr Stan had worked extensively, is predominantly found in the Kolhan region of Jharkhand, encompassing the districts of East and West Singhbhum and Seraikela-Kharsawan.
A tribal women's rights activist from Jharkhand, Aloka Kujur, said all organisations used to meet at Bagaicha.
"We not only learnt social analysis from Bagaicha but Fr Swamy also helped many organisations with (knowledge on) constitutional provisions in their fight for justice for the oppressed and the tribals. The institution also helped organisations and individuals by empowering them with knowledge on various other areas and was a place of discussion and deliberation on myriad issues. We are determined to fulfil the dreams of Fr Swamy," said Kujur, who had been associated with Fr Stan for the last two decades.
There are three sections at Bagaicha — a dining hall and a programme hall, a 40-bed dormitory with double-decker beds and a residential building to accommodate Jesuit fathers and staff.
It also has a huge stone slab resembling those built in tribal villages during the Pathalgadi movement for tribal rights.
"The stone slab has the names of 50 tribal martyrs, including Tilka Majhi, Birsa Munda and Sido Kanhu. We will have Fr Stan Swamy's name etched on the stone slab," Fr Tony said.
Bagaicha is one of the five social service centres of the Ranchi Jesuit Province, the others being the Xavier Institute of Social Sciences, Gram Uthan (Gumla), Agriculture Training Centre and Hoffmann Law Associates.
Fr Joseph Xavier, director of the Indian Social Institute, Bangalore, who is coordinating the funeral ceremony of Fr Stan, said he was cremated in Mumbai around 5.30pm after the funeral Eucharist at St Peter's Church, Bandra. The ashes will be taken to Ranchi and Jamshedpur. The ashes will be kept at Bagaicha between July 8 and 11 and several events will be organised nationally in memory of the octogenarian Jesuit priest.
Christian youths in capital Ranchi and other parts of Jharkhand staged a candle-light protest on Tuesday evening, holding the Centre and the National Investigation Agency responsible for Fr Stan's death.