Residents walk to protest poor condition of Hazaribagh's main road
NH100 stretch dotted with craters and potholes; authorities assurance repairs after monsoon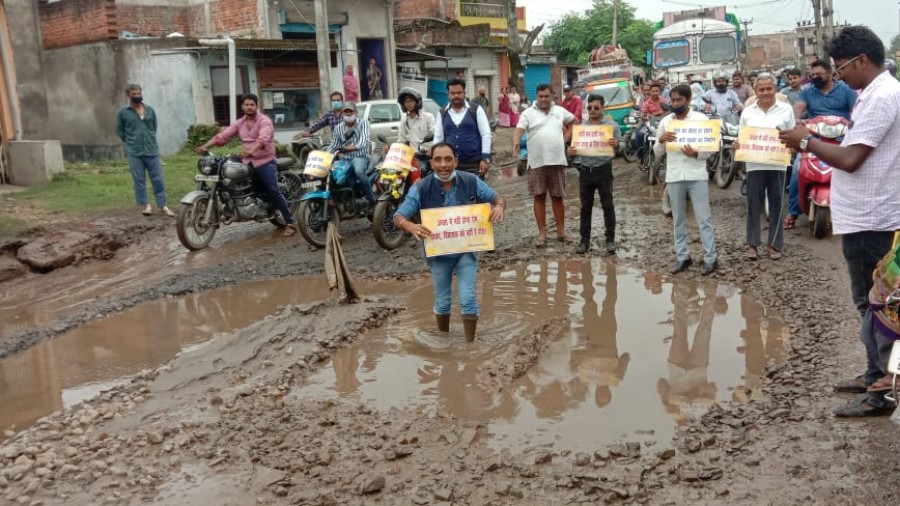 ---
Hazaribagh
|
Published 25.09.20, 10:44 PM
|
---
The poor condition of Hazaribagh's Main Road, which is a part of NH100, prompted a group of residents to march 8km to demand repairs. 
Craters and potholes dot the road that passes through the heart of the town. Several important businesses line the road in Hazaribagh. 
The condition of the road is such that bikers are frequently injured in accidents. Residents, angered by the nonchalance of the administration, have demanded immediate repairs of the road that connects Hazaribagh and Chatra districts. 
Sachidanand Pandey, who is spearheading the protests, led the march from Katkamdag block headquarters to Jhanda Chowk in Hazaribagh town. "We faced a tough time even while walking on the road. It's not tough to imagine the pain commuters face while travelling on this important stretch of the road," he told The Telegraph Online.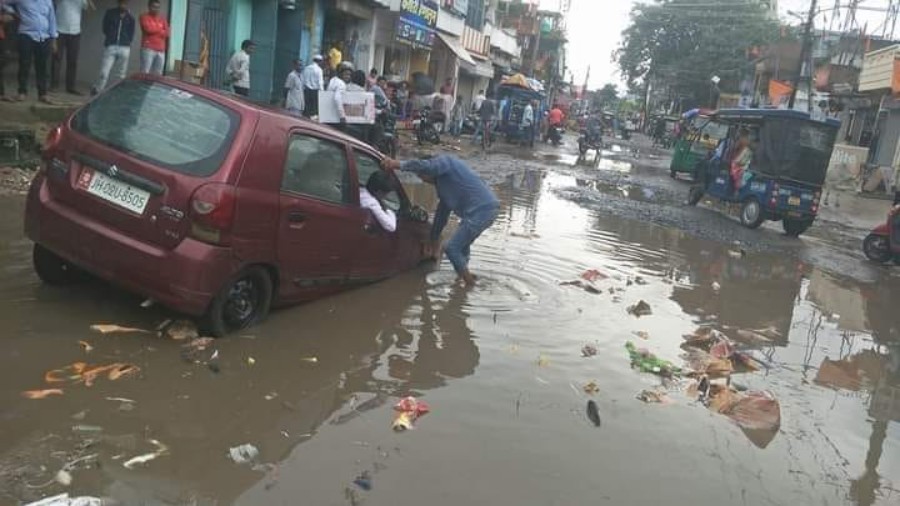 Prasad said that in addition to NH100, other roads in the town too are in poor condition, but the authorities are not taking steps to fill the potholes. "Kisi ko bhi logon ki taklif ki chinta nahi hai (No one is concerned about the people's problems)," he added.
Around 200 people walked in the protest march. Some even joined the march on their motorcycles.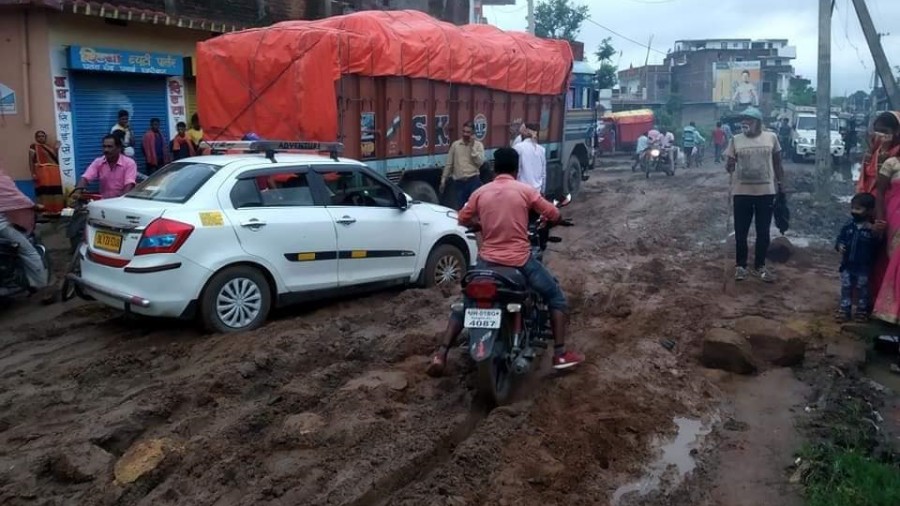 Priyanka Kumari, a zila parishad member from Katkamdag, said she had threatened to block the road that is also used to transport coal from NTPC mines.
"After my threat, the potholes were filled with mud, which was washed away by rain in a day or two," she said.
"I have written to National Highways Authority of India (NHAI) officials, as well as to the district administration, and have been told that the tender has been awarded to an agency that would start work after the monsoon ends," she said. "The way the issue has been neglected shows that no one is serious about sorting out the people's problems," she added.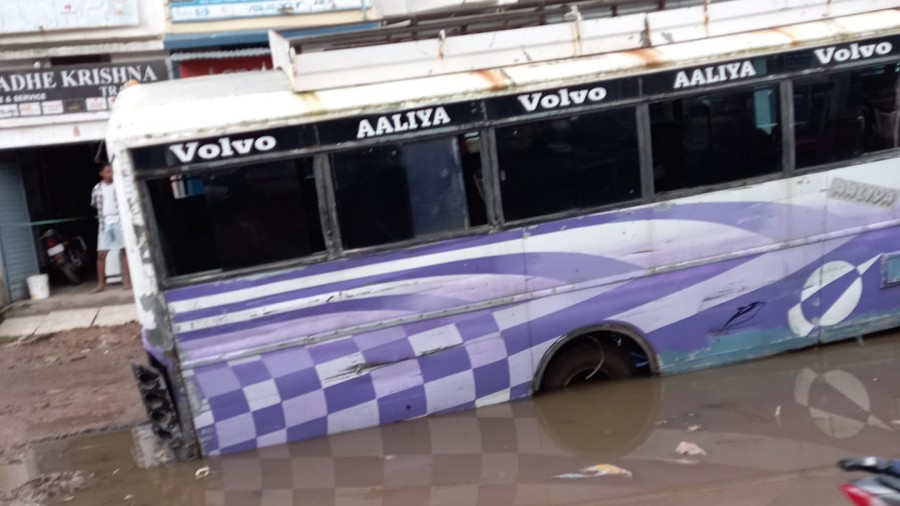 Manish Jaiswal, the Hazaribagh Sadar MLA and BJP leader who raised the issue in the Assembly, said an agency had been tasked with constructing the 14.65-km stretch of NH100 from Singhani Chowk to Sultana, including the town's main road, for Rs 20 crore. He said the construction will start once the monsoon is over and completed within 11 months.
Officials of the state's highways authority have said work will start in the next few days to fill the potholes in this stretch.
When this correspondent brought this matter to the notice of former Union minister of state for civil aviation and Hazaribagh MP Jayant Sinha, he said he would talk to NHAI officials on when the work will start to construct this road.