Ranchi Municipal Corporation to start no-car Saturdays
All government staff, private workers and officials urged to use cycles to reach their workplace and destination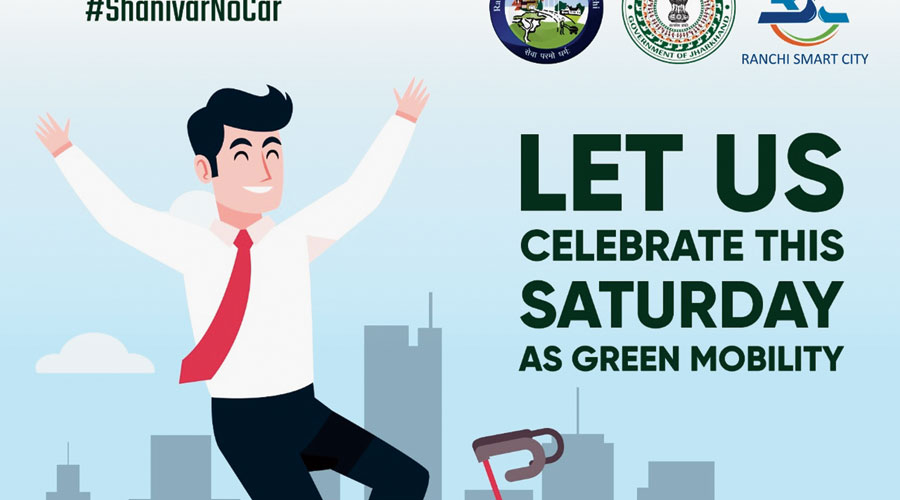 Publicity materials drawn up by RMC for the Shanivarnocar campaign.
Pictures by Manob Chowdhury
---
Jamshedpur
|
Published 12.03.21, 03:25 AM
|
---
The Ranchi Municipal Corporation (RMC) along with the Ranchi Smart City Corporation Limited (RSCCL) will be starting a campaign #shanivarnocar (Saturdaynocar) campaign from March 13.
RMC has already held extensive meetings with NGOs, traders outfit including Federation of Jharkhand Chamber of Commerce and Industries (FJCCI) and other civic outfits to support the drive in a massive way on March 13.
While RSCCL (the special project vehicle incorporated for execution of Ranchi Smart Project, which is India's first greenfield smart city) will be using docking stations of its eco-friendly app-based bicycle sharing system for the users.
"The decision was taken as part of our effort to reduce traffic volume based on study of vehicles load on the roads and make the traffic more pedestrian friendly. We had hired consultants to study mode of transport. After studying all these we have decided to introduce this #shanivarnocar campaign in which we are advising all government staff, private workers and officials to use cycles to reach their workplace and destination, if it is not too far and they do not have any health issues. This would be done every Saturday," said RMC commissioner Mukesh Kumar.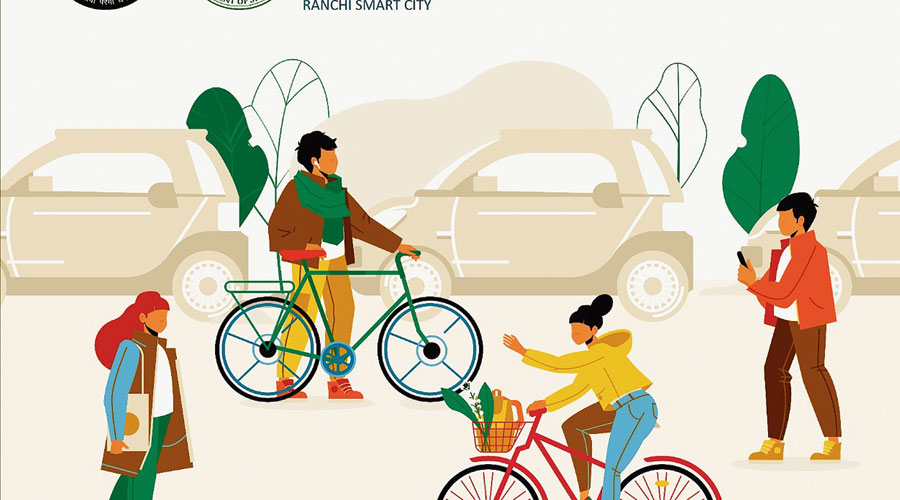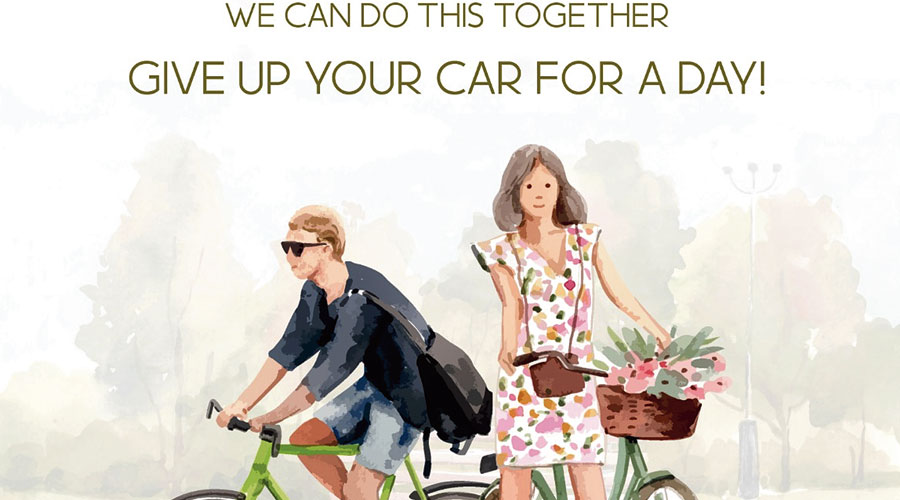 The RMC has gone for extensive campaigning in terms of placing posters and hoardings at major points of the capital city informing people about the campaign.
"It is our effort to promote eco-friendly cycling as a mode of transport. It would not only save fuel and reduce expenses incurred on it but also improve health of individuals along with curbing environment pollution. We have launched advertisements through social media and also on major city roads to inform the public about parking places of cycles and docking stations. Based on their feedback we will be finalising more sites for parking of cycles and drawing up routes for dedicated cycle tracks and lanes in future. We have directed the parking vendors to assist people using bicycles in parking on Saturday," added Mukesh Kumar.
People are also encouraged to upload their photographs with bicycles which they use on Facebook and twitter using the hashtag #shanivarnocar.
According to RSCCL officials, the official launch of the campaign would take place on Saturday from Morabadi while people can use bicycles from their respective houses.
According to a survey, on a day nearly 20,000 cars ply on the roads of Ranchi, as on 2020, there were nearly 2,06,766 four wheelers registeredalong with 8,18,274 two wheelers.