Ranchi MP plans free food service for Covid patients
BJP's Sanjay Seth issues phone numbers, asks beneficiaries to register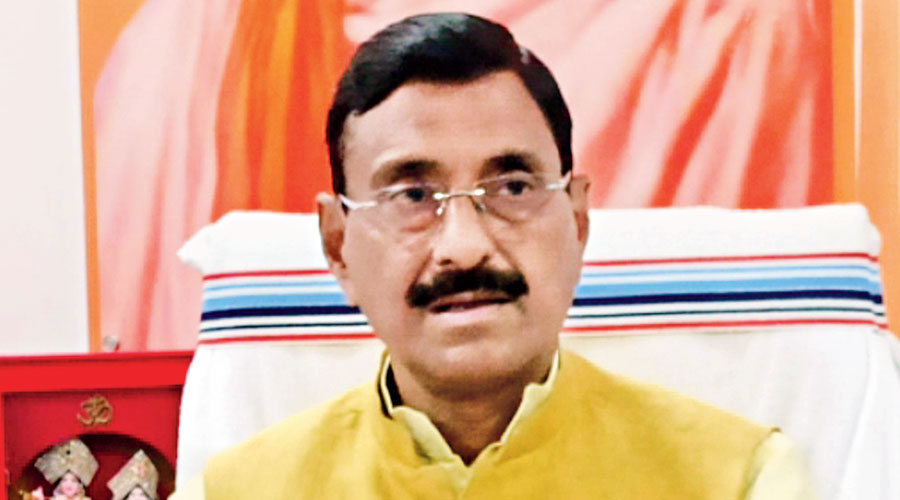 Ranchi MP Sanjay Seth
File picture
---
Ranchi
|
Published 16.04.21, 05:43 PM
|
---
Ranchi MP Sanjay Seth of the BJP has announced a free food delivery service to Covid patients from Sunday, taking the lead among elected lawmakers of the state capital to help residents at a time when coronavirus cases and fatalities are rising across Jharkhand that is part of the national battle against a brutal second wave of the virus.
Seth unveiled three Whatsapp numbers, 09431352397/06203009003/09835718119, on Friday, asking Covid patients, especially the elderly, pregnant women or those living alone, to send their Covid tes report, residential address and contact number and register themsleves for the  service from Sunday.
"Considering the exponential rise of Covid cases, I am coming across instances where the entire family is infected and unable to take care of each other. Also, poor people, or many working professionals living alone, are down with the virus with no one to take care of their food requirements.  I have decided to mobilise resources on my own and use volunteers to help them get hygienic food free of cost," said Seth.
He said he would try and continue the service till each registered beneficiary gets well and tests negative. 
"Based on the number of registred beneficiaries, my volunteers will deliver food or other edibles that are required at the doorstep everyday," Seth said, adding that this service would be restricted to city limits.
Several residents have alo come together to help people amid the deepening crisis. For instance, Jharkhand Open Coffee Club (JOCC), a group of entrepreneurs and activists, formed a digital platform (https://localsay.in/beds) on Wednesday to reach out to people via various social media platforms to find out about requirements like hospital beds and coordinate with local authorities to ensure admission. 
A club member said that about a dozen people were admitted in hospitals using this network. "Every hour, we are tabulating data and sending to the district administration to help them with hospital admissions. All of us are doing it on voluntary basis but ironically, we aren't getting much help from the local administration," he rued.
Of the 24 districts of Jharkhand, Ranchi remains the worst affected, both in terms of new infections and fatalities. While the entire health system is under immense stress, the district administration's Covid management seems to have run out of steam. Despite the government's claim of reserving 50 per cent beds in hospitals for Covid care, admission to hospitals continues to remain the biggest concern. Also, those in home isolation but requiring other services like ambulance, doctors or hearse vans, are being charged random, escalated rates. 
Such is the furore among the public that all political leaders, including the chief minister Hemant Soren,are facing a daily backlash on social media for failing to stand by the people at the time of the pandemic. Of the 20,000 active Covid cases in the state, Ranchi accounts for close to 9,000.