Rain harvest must on parched tiger turf
Experts recommend check dams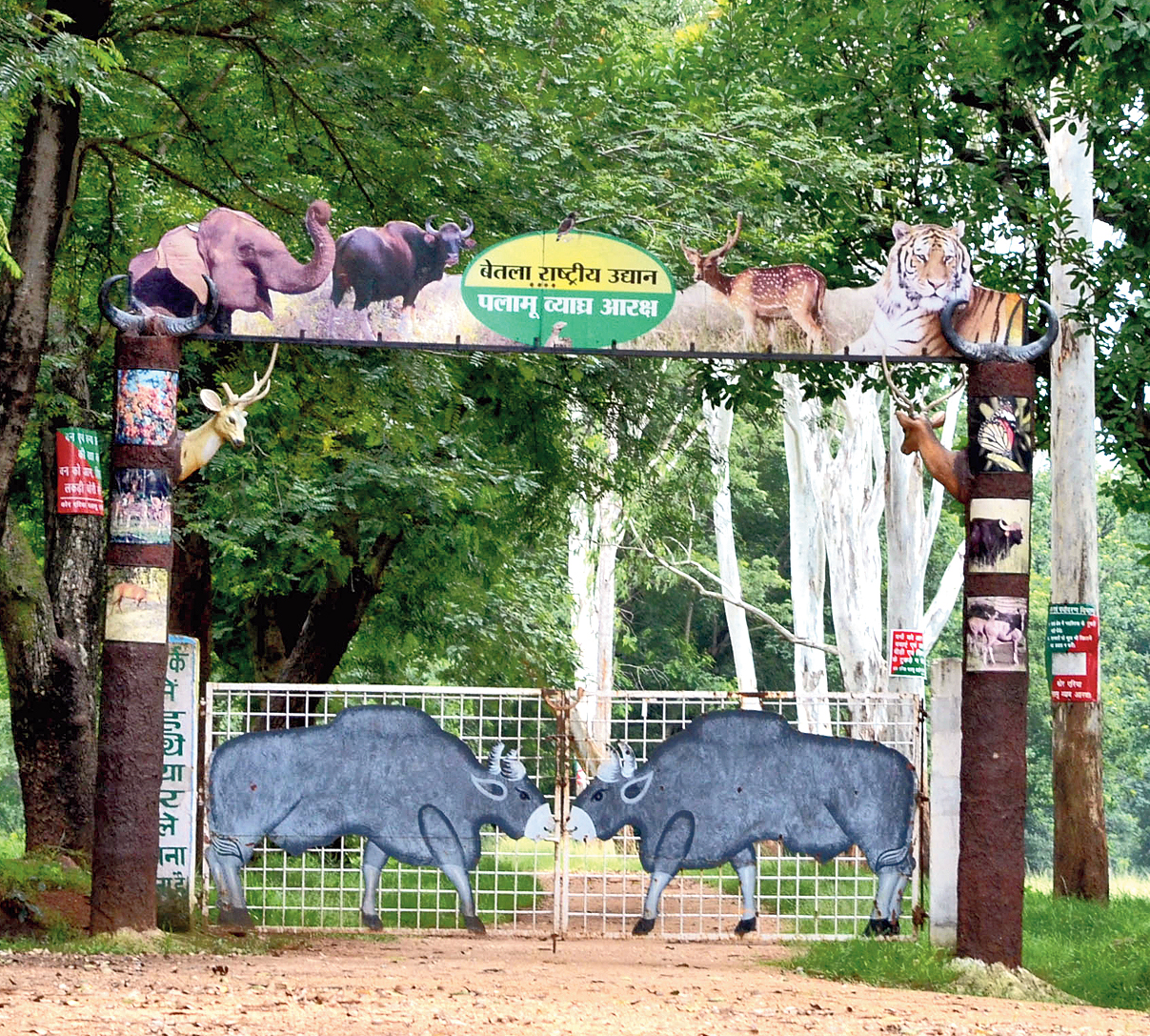 Palamau Tiger Reserve
The Telegraph file picture
---
Daltonganj
|
Published 22.03.19, 07:55 PM
|
---
Dearth of concerted efforts to harvest rainwater is at the root of a thirsty summer at the Palamau Tiger Reserve (PTR) almost every year.
The reserve, which is mostly a part of Latehar district, does not come under rain shadow area like neighbouring Palamau. In fact, Latehar receives adequate rainfall to cater to its wildlife, but surface water run-off throughout the year engineers the crisis in May.
Sources say the drinking water crisis is so acute in summer that elephants, which do not have sweat glands and love making a splash, are compelled to bathe in dust instead.
D.S. Srivastava, a member of Jharkhand State Wildlife Board and a panellist with National Tiger Conservation Authority's management of effective evaluation team, advocates recharge of groundwater.
"The reserve needs to maintain its water table for which it cannot allow surface water to run off. Instead, rainwater must be harvested to recharge groundwater," he said.
Srivastava had two key suggestions. One, plugging gullies or nullahs. Two, raising rows of earthen check dams.
"Gully plugging can be done on the upper ridges of the water ways. It is a very effective way to prevent surface water run-off and does not require heavy engineering. It can be done with loose boulders or with sand bags and cement mix. The cement solidifies when it comes in contact with water and forms a barricade," he explained.
Officials at PTR said two rainwater harvesting structures were coming up in Chhipadohar range where a guard wall was also being built to collect water during torrential rain. A check dam at Kechki has been built and its embankment has loose boulders to stop erosion as well, they said.
But, the expert didn't seem convinced.
"People talk about harvesting rainwater in PTR at meetings. And, that is all. Concrete check dams are a misfit in the reserve. We need earthen ones, which over a period of two to three years become a part of the ecology. A concrete check dam cannot raise saplings either," he argued.
Srivastava added that while both concrete and earthen check dams were susceptible to silt formation, it was technically easier to remove silt from the latter.