Phew, it's officially a heat wave & it's grilling us
Roast at 40-plus: Sharp spike in daytime mercury coupled with Loo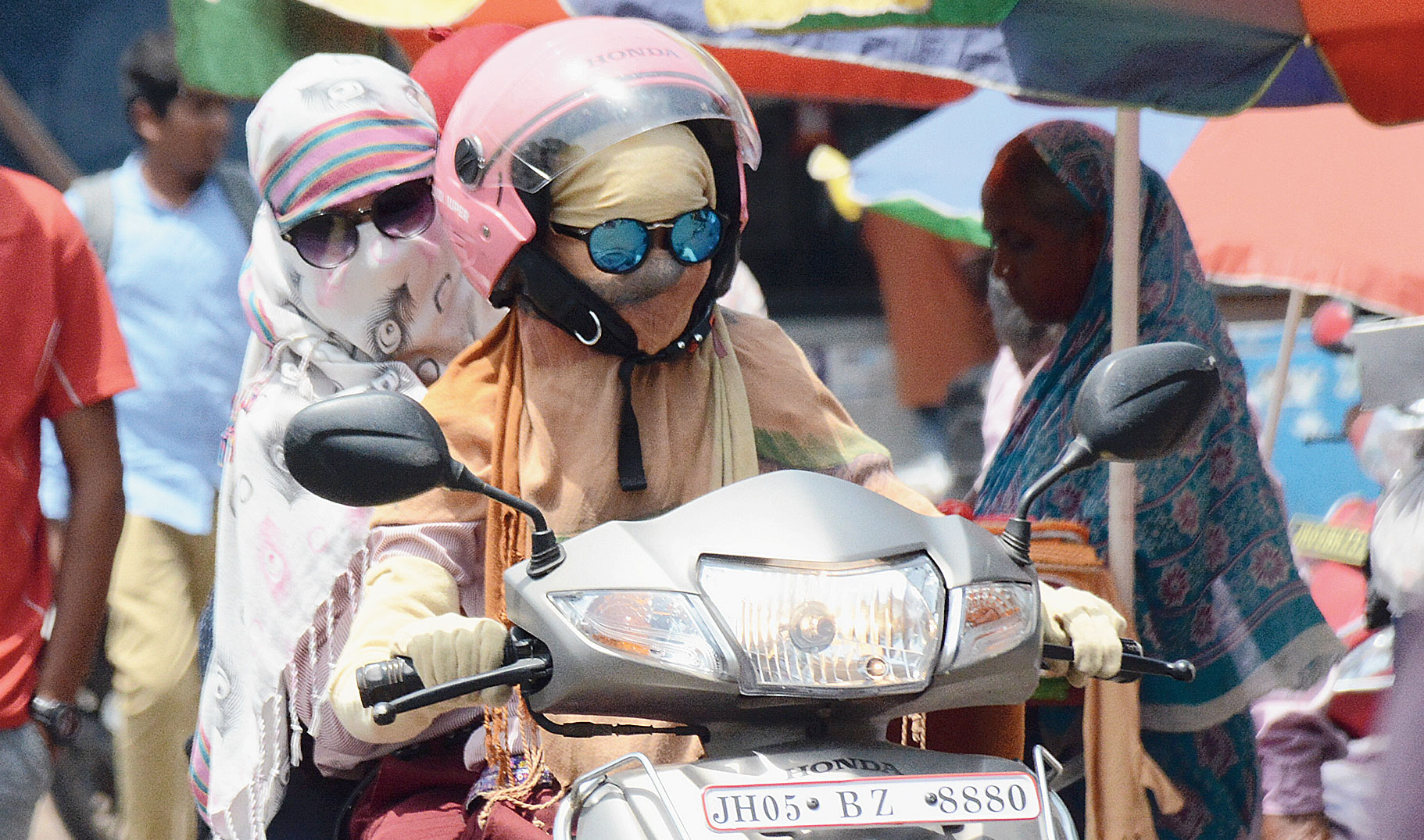 ---
---
It was summer, now it's tandoor season. The IMD office at Ranchi on Thursday announced a heat wave in Jharkhand, the first one this year, with maximum temperatures staying four to five notches above normal in many places of western and central Jharkhand.
In Met parlance, a heat wave condition is declared when the maximum temperature climbs five notches above the average normal.
A weather bulletin issued by the Ranchi Met centre not only said dry weather would prevail in Jharkhand during the next 48 hours or so, but day temperatures would be above normal by 5°C or more in the districts of Ranchi, Garhwa, Palamau, Chatra, Latehar, Gumla, Simdega, Lohardaga, Khunti, and 3 to 4 notches above normal in the rest of the districts.
S.D. Kotal, director of Ranchi Met centre, said a "moderate heat wave" was prevailing in many places across the state. He added, "Several places in western Jharkhand are also experiencing the Loo, a hot and dry wind that blows in the plains during the peak of summer. The situation is likely to last for the next 48 hours or so."
Both the IMD offices in Ranchi and Patna ruling out Nor'wester relief till the next 48 hours at least. But, Ranchi Met issued an alert of thunderstorm, accompanied with gusty winds of 30-40 kmph speed and lightning at a few isolated pockets on May 12 and 13.
On Thursday, towns such as Daltonganj, Jamshedpur and Ranchi reeled under oppressive heat with the mercury crossing the 40°C mark.
Daytime temperature in Jamshedpur and adjoining areas crossed 42°C on Thursday. On Wednesday, the steel city had recorded a maximum of 41.2°C. Capital Ranchi recorded 41°C on Thursday, higher than 40.2°C the day before. Heat champion Daltonganj recorded 45°C for the second consecutive day on Thursday.