Pause in the CAA protest in Kadru for greater good
The protesting women, mostly from the minority community, on Friday decided to pause their protest till April 5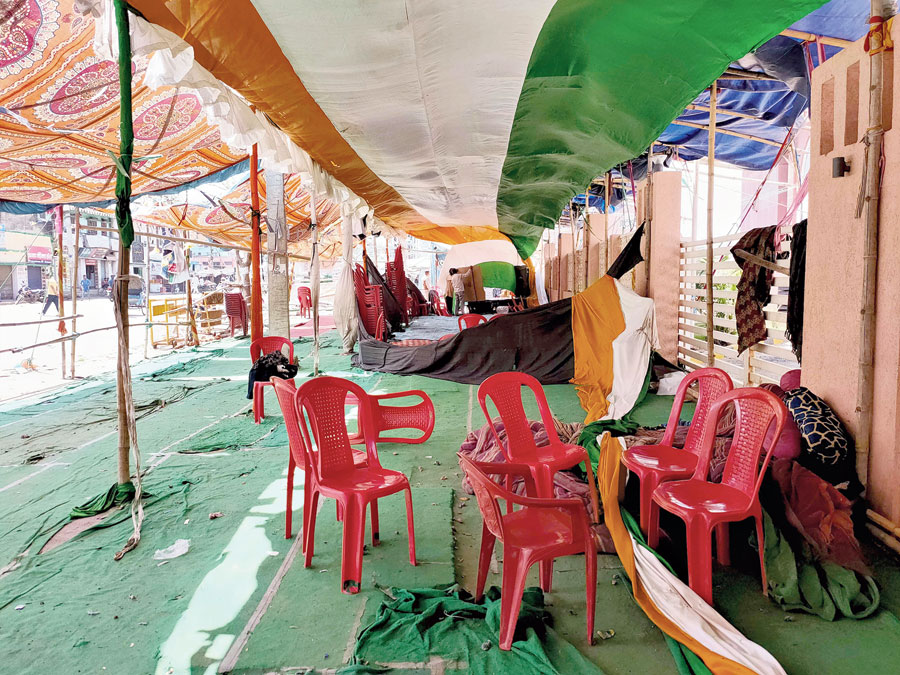 ---
|
Ranchi
|
Published 20.03.20, 07:42 PM
---
The Jharkhand capital's Shaheen Bagh-inspired sit-in spearheaded by women against the new citizenship matrix since January 20 in Kadru will take a break from Saturday in view of the novel coronavirus scare.
Though no confirmed Covid-19 case has surfaced in Jharkhand so far, the protesting women, mostly from the minority community, on Friday decided to pause their protest till April 5.
The protesters had demanded the state government pass a resolution against the Citizenship Amendment Act (CAA), stall the National Population Register (NPR) exercise is set to begin from April 1, and oppose the National Register of Citizens (NRC). But now, for the larger good, the protesters were putting their protest on hold till April 5, said Nussi Begum, one of the women involved in the protest from Day One.
"Everyone, including the government, is saying one should not hold mass gatherings in view of the global coronavirus threat. We initially thought we should downsize the gathering but then decided it was better to postpone the protest for the time being," she told The Telegraph, adding the government had also advised them to do so.
"We met three ministers of the state Alamgir Alam, Rameshwar Oraon and Badal Patralekh on Thursday who advised us against continuing the sit-in in view of the present situation," Begum said.
The ministers assured them that the state government would "do something favourable" about their demand, she said: "We hope something favourable happens during the current session of the Assembly."
Shaheen Parveen, another regular at the protest, said: "JMM general secretary Supriyo Bhattacharya came here yesterday (Thursday) and requested us to discontinue our agitation in view of the coronavirus threat."
Bhattacharya told The Telegraph that he had indeed requested the women.
Two large pandals had been erected on both sides of the entrance of the Haj House at Kadru where a large number of women had been gathering every day to protest against the CAA-NPR-NRC, prompting city residents to dub it Ranchi's Shaheen Bagh.
Over the months, the sit-in grew in both size and enthusiasm. Up to 500 persons, mostly women, would gather there every day.
On Friday evening, around 50 persons were at the site. Some protesters did not want to postpone the sit-in but continue it on a smaller scale, said one of them, refusing to be named.
On one of the tents getting dismantled on Friday, Parveen said: "That's because people open a temporary camp on Ram Navami here every year and we want them to continue with the tradition."