Palash ke Phool to bloom for more kids
Initiative by Ambalika to care for children to extend operations to Burudih village of Seraikela-Kharsawan district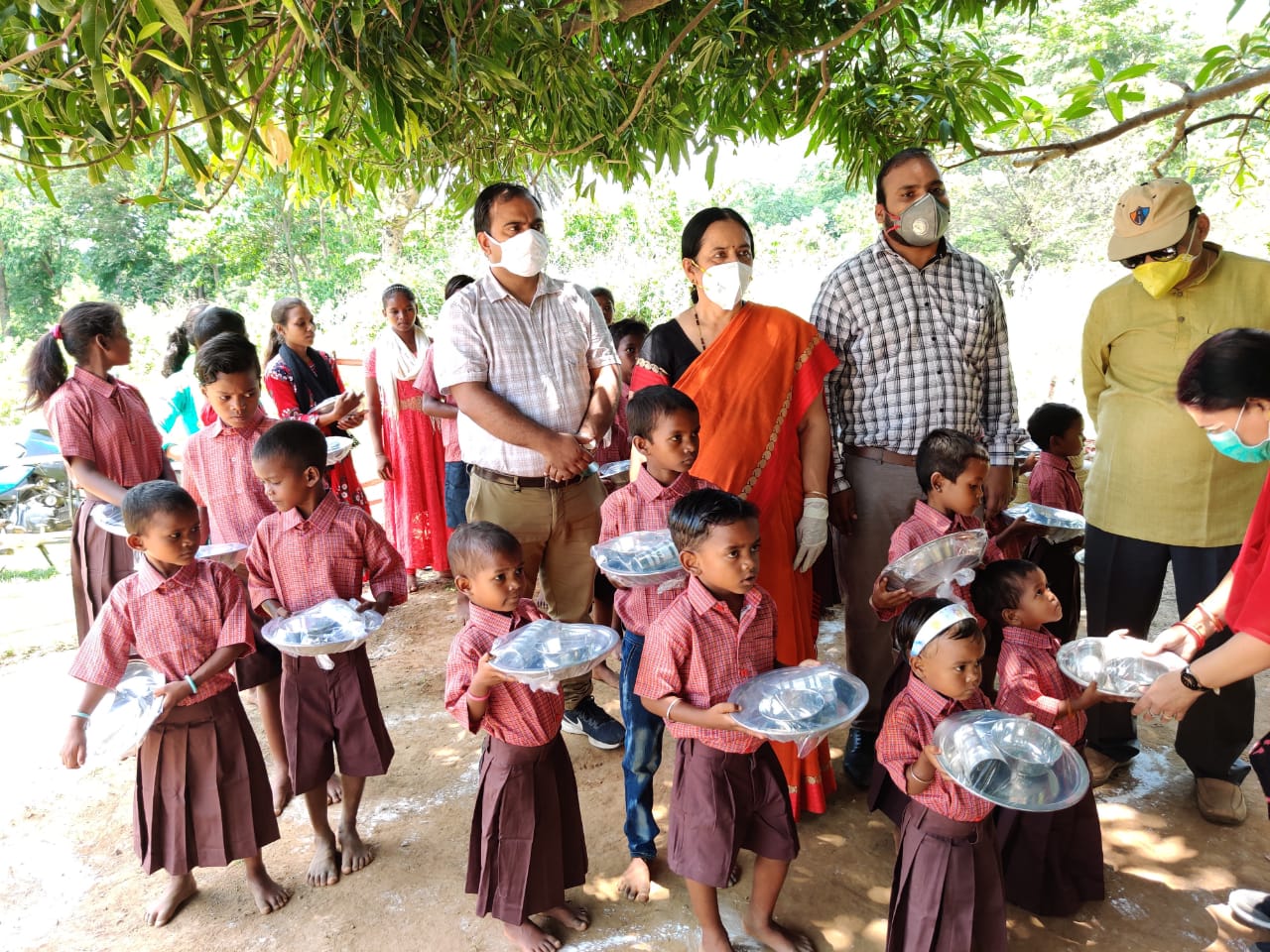 ---
|
Ranchi
|
Published 15.06.20, 01:56 PM
---
Ambalika, an NGO working among the Sabar tribe in Nimdih block of Seraikela-Kharsawan district for the past many years, will extend its child-care initiative to Burudih village on Tuesday (June 16).

The initiative, Palash ke Phool, was taken recently for addressing the nutrition and hygiene issues of the children in Bhangat and Makula villages of the same block.
"Malnutrition among Sabar children is a major issue and four of them, three girls and a boy, aged between 4 and 6 years, died recently," said former IAS officer Suchitra Sinha.
She is also the driving force behind Ambalika and said the deaths prompted them to take the initiative.
The Sabars are an extremely marginalised community, once notified under the Criminal Tribes Act by the British, which was repealed after Independence.
Ambalika has been promoting them by encouraging them to make handicrafts such as bamboo baskets that they excel in and trying to find a market for their products.
However, their economic condition continues to be miserable and they cannot take the desired care for their children.
"The Covid-19 induced pandemic has made them more vulnerable," Sinha said, adding that was why they launched Palash ke Phool for taking care of them, initially for a year.
The children are taught cleanliness, given a nutritious breakfast and also dry ration so that they get a balanced diet at home.
She said they were also given two sets of uniforms and other items like buckets, plates and glasses.
"We had 49 kids in those two villages aged between 8 months and 12 years and none of them go to school. They will be sent once the schools reopen," she added.
Their numbers would go up to 73 when the initiative is extended to Burudih on Tuesday.
Ambalika has appointed three coordinators, one each for three villages, to look after the children and coordinating with Anganwadi and healthcare centres as well as the block office.
They also conduct routine health check-ups for the children, like taking weight and measuring height and maintaining charts for monitoring progress.
"The children are sponsored by friends and well-wishers who know about the work done by Ambalika," she said when asked how they managed the expenses involved.
They had donated Rs 2,250 initially for dresses and other necessities and then Rs 1,650 to feed a child every month for a year.
A few persons from Gujarat and Karnataka have sponsored up to four children each.
"As of now we have sponsors for 66 children, while Ambalika is sponsoring the remaining seven," Sinha said
They have a plan to expand their initiative to more villages, covering about 200 children, provided they get sponsors.
"It's certainly a very good initiative to help a marginalised community," said Deepak Bhattacharya of Calcutta, who came to know about the work done by Ambalika when he was posted in Ranchi and has sponsored a child.