Palamau villages on high alert after jumbo invasion
No incidents of destruction or human conflicts reported yet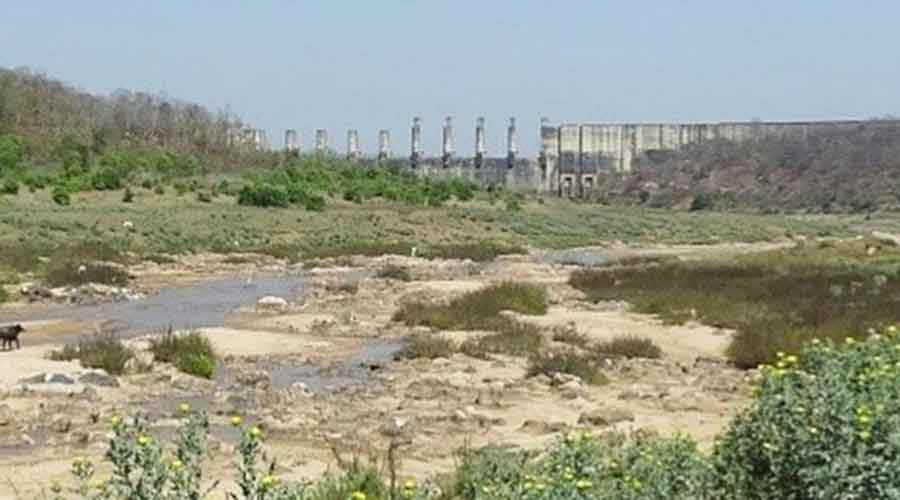 ---
Daltonganj
|
Published 19.07.21, 08:43 PM
|
---
Palamau tiger reserve officials have sounded alert in about a dozen villages falling in the contiguity of the Mandal Dam following the presence of 70 to 80 elephants there, said sources. 
Sources said the elephants are in three to four herds and are twenty or more in numbers in each herd. The elephants are placid in mood, said sources. 
The Mandal Dam comes under two forest ranges of the tiger reserve. Its one side is under Chhipadohar range while the other side is under Kutku range. 
Kumar Ashish, deputy director North division of the tiger reserve here, said the elephants assemble every evening at the Dam. This has aroused the interest and curiosity of the villagers. 
"Here we have asked our trackers and forest guards to tell villagers not to go near the herds of the elephants," said Ashish. 
One source said there are a couple of elephant calves too in the herds and where there is a calf of elephant the entire herd becomes aggressive and protective all for the calf. 
Asked if the herds belong to the adjoining state Chhattisgarh, the deputy director North division said, "We believe it is ours. There are around 300 elephants in the PTR and they keep moving."
He however agreed that Mandal Dam has access to the elephant corridor of Madhya Pradesh and Chhattisgarh as well.
He said there is no report of any of these elephants intruding into human habitation or causing any destruction of human property like huts etc.
"We have plenty of bamboos and lots of water and both are relished by the elephants like anything," Ashish said
Elephants love water games and bathing and the Dam water comes too handy. July is the month of bamboo as there sprouts shoots which attract elephants the most. 
Ashish said the ground staff workers have been asked to be on high alert for any tusker in the lot. A tusker is most vulnerable for its tusks which can fetch any price in the international or national black market.