Painting diyas, making paper bags keep special students busy amid pandemic
Pupils of Jeevika, a steel city-based institute, overcome boredom when their school is closed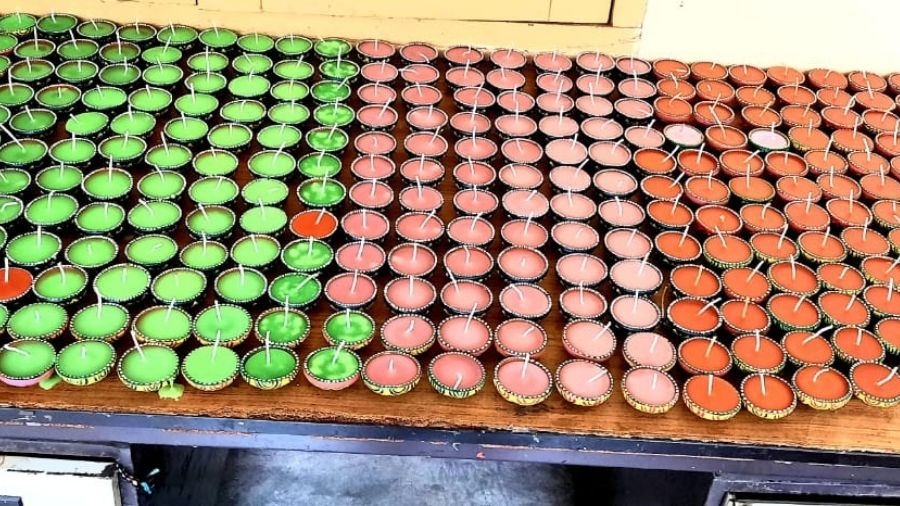 ---
---
Painting Diwali diyas and making paper bags is keeping students of Jeevika, a Sonari-based special school, busy at home in Covid times.
Ganga Bai deftly works on the diyas at her home in Bagunhatu while the bespectacled S Umesh remains focussed in turning sheets of paper into small bags.
With the schools and institutions under lock and key in view of the health safety week imposed by the state government in view of the pandemic, Jeevika thought of keeping specials occupied in work they love the most.
"We thought of keeping our students occupied at home as it helps to overcome boredom. The students were regulars when the partial lockdown was not enforced by the state government. We would soon engage other students in activities while staying indoors," said Avtar Singh, founder of Jeevika.
According to him, they have started making Diwali diyas in advance since they did not want their students to sit idle at home. "Our students really love making diyas and paper bags. We thought of giving them work they love the most. diyas made by them witness bumper sales in the run-up to the festival of lights," Singh, a former international cyclist, explained.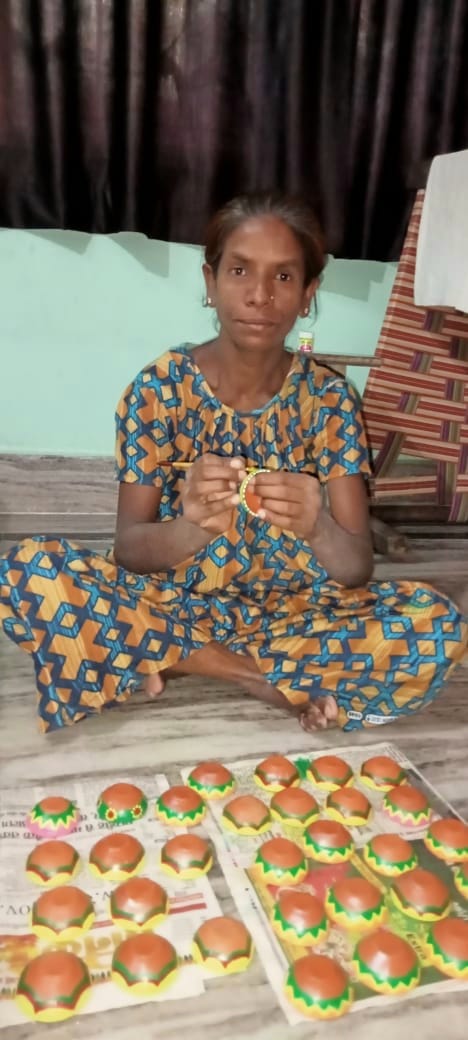 Jeevika has procured around 2,500 diyas from a potter in Asanboni village in East Singhbhum. All the diyas are being painted by Ganga Bai, who claimed one gold and two silver medals at the Special Olympics International World Summer Games in Athens, Greece, in 2011. Three of her paintings have featured in the 2016 annual calendar of Tata Steel.
"We have taken delivery of most of the diyas painted by her. We pour wax in the diyas ourselves. More of them will be delivered by the potter in Asanboni. These diyas will be handed over to other special students for painting and varnishing," informed Sukhdeep Kaur, secretary of Jeevika who has done a foundation course in mental retardation from Ranchi-based Deepshikha.
Singh said Umesh has made a good number of paper bags. "The paper bags are small in size and are meant for customers carrying four or five diyas. Ganga and Umesh as well as other students, who will be also shortly engaged in varnishing and painting diyas, would be duly compensated by us in due course of time," he promised.
Jeevika has already taught its students the importance of maintaining social distancing, washing hands, using sanitisers and greeting guests with Namaste instead of shaking hands. "We need to be very cautious in dealing with the pandemic," Singh said.