Nine TFA graduates promoted to JFC's first team
Training sessions underway at full steam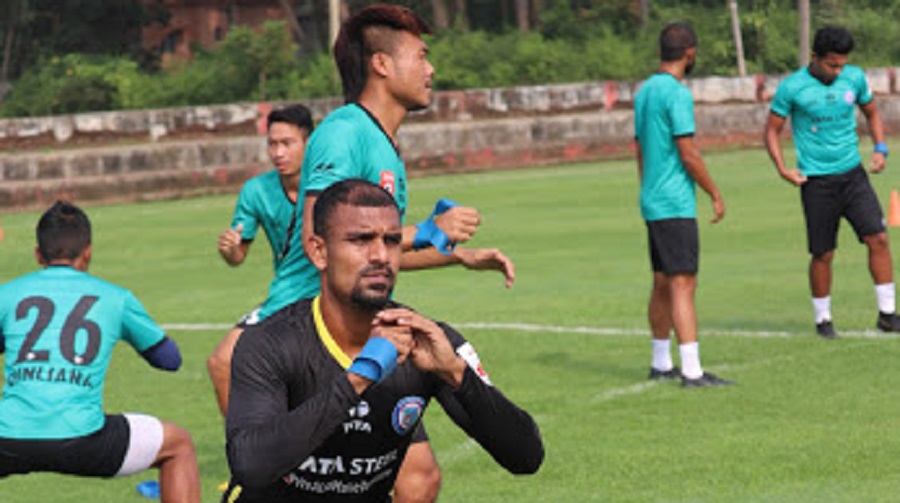 ---
---
Nine promising graduates from Tata Football Academy (TFA) have made it to Jamshedpur FC's senior side, which will compete in the seventh edition of Indian Super League (ISL) starting in Goa on November 20.
Billu Teli, Harsha Parui, Goarchand Mardi, Gourab (all midfielders), Raj Mahato, Vishal Yadav (both goalkeepers), Manash Gogoi (defender), Manisana Singh and Sapam Kennedy Singh (both forwards) passed from the elite Jamshedpur cradle earlier this year.
According to JFC chief executive officer Mukul Choudhari, all the boys are skillful footballers and were happy to be promoted to the senior team. "The boys will get adequate exposure by training with top players and also get an opportunity to work under highly-experienced coaches," he added.
Speaking on the phone from Goa, Choudhari, however, said all the nine promoted players will not be staying with the JFC team throughout the ISL. "Head coach Owen Coyle will select some players who will stay with the senior side for the league. Rest will return home," he informed.
The nine TF graduates are currently in Goa and training with the senior outfit at Sangolda panchayat football ground.
Meanwhile, head coach Owen Coyle has taken charge of the training process after completing his manadatory quarantine. The Scotland-born mentor is conducting the sessions with his deputies Alexander Sandy Stewart and Noel Wilson. The training sessions are underway in full steam.
The players also worked under head physio Vivek Nigam and his deputy Arghya Basu. "Recovery is as important as training as it helps avoid injuries," said Nigam
Jamshedpur FC has unveiled the final squad for the upcoming ISL. The squad comprises 27 Indians and 7 foreigners.
The 34-member squad include Pawan Kumar , Neeraj Kumar (both goalkeepers), Narender Gahlot (defender), Aitor Monroy (midfielder), Alex Lima midfielder), Amarjeet Kiyam (midfielder), Nerijus Valskis (forward), David Grande (forward), Aniket Jadhav (forward), Telem Jackichand Singh (midfielder), Issac Valsawma (midfielder), Joyner Lourence (defender), Mobashir Rahman (midfielder), Ricky Lallawmawma (defender), Bhupender Singh (midfielder), Sandeep Mandi (defender), Billu Teli (midfielder), Subhash Barua (defender), Nicholas John Fitgerald (midfielder).
Harsha Parui (defender), Karan Amin (defender), Manash Gogoi (defender), Peter Hartley (defender), Vishal Yadav (goalkeeper), Rehenesh TP (goalkeeper), Jitendra Singh (midfielder), Manisana Singh (midfielder), Gourab (midfielder), Gorachand Mardi (midfielder), Sapam Kennedy Singh (midfielder), William Lalnunfela (forward), Stephen Eze (defender), Raj Mahato (goalkeeper) and Laldinliana Renthlei (defender).
The technical staff comprises of Owen Coyle (head coach), Alexander Sandy Stewart (assistant coach), Noel Wilson (assistant coach), Adrian Gregory Dias (strength and conditioning coach) and Ezequiel Gomez Leon (goalkeeping coach).