Minorities cry betrayal
Senior JVM office-bearer confirms Marandi had an unscheduled meeting with BJP national president J.P. Nadda on Sunday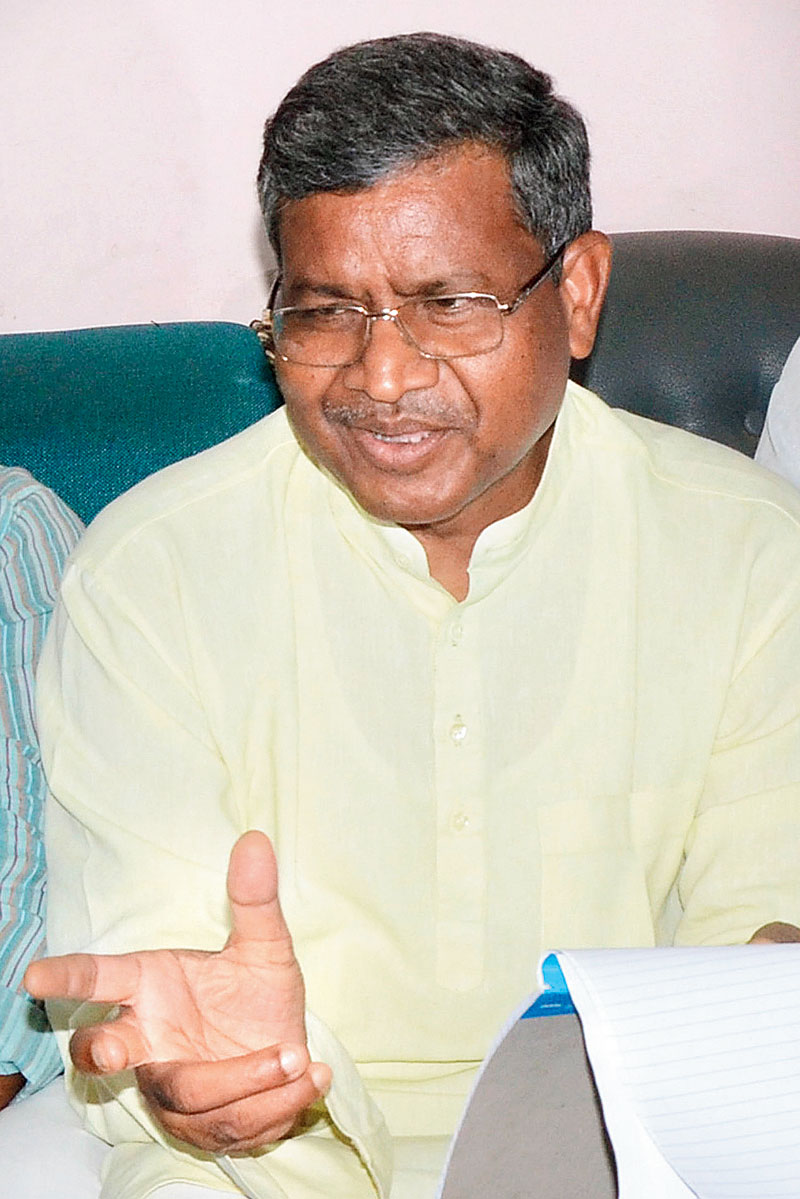 ---
|
Ranchi
|
Published 09.02.20, 07:40 PM
---
JVM chief Babulal Marandi met the BJP national president J.P. Nadda in Delhi on Sunday, reportedly to discuss proposed merger of his party in the BJP, on a day a senior JVM leader from the minority community termed it a "betrayal of their trust".
A senior JVM office-bearer confirmed Marandi had an unscheduled meeting with Nadda on Sunday.
In Ranchi, speaking to The Telegraph, senior party leader and former JVM vice-president Saba Ahmed accused Marandi of betraying the trust of minorities. Ahmed, who held a meeting with his supporters on Sunday, said: "He (Marandi) has betrayed secularism, betrayed our trust. We have decided that all office bearers and workers of the party associated with minority community will have to resign (from the JVM)."
Insiders believe that the JVM — which Marandi founded after storming out of the BJP in 2006 over ideological differences — will be formally merged in the BJP in an event in Ranchi on February 17.
A senior office-bearer of the JVM told The Telegraph that while Marandi did meet Nadda, the date of the merger had not been finalised as it was "subject to legal procedures".
Ahmed said Muslims in Jharkhand would have one political option less after the merger. "There is mistrust among minorities for Marandi," he said.
He added that he supported Mandar MLA Bandhu Tirkey and Poreyahat MLA Pradeep Yadav who were recently expelled from the JVM. "Both of them opposed the merger and were expelled," Ahmed said.
After the expulsions of Tirkey and Yadav, the JVM has only one MLA, Marandi.
Ahmed on Sunday also dropped broad hints that he might join the RJD. Both Tirkey and Yadav have said earlier that they were interested in joining the Congress.
Another minority leader, JVM secretary Tauhid Alam, said he would stick with Marandi. "I will stay with him as long as he is in active politics," said Alam. "Those accusing Marandiji of betraying the trust of minorities should remember the case of Intezar Ali of Ranchi who was wrongly framed in a terror case. None except Marandiji fought for him and cleared his name."