MGNREGA meets productive green plan
Jharkhand proposes to give 10 lakh migrants jobs by linking water-tree project to scheme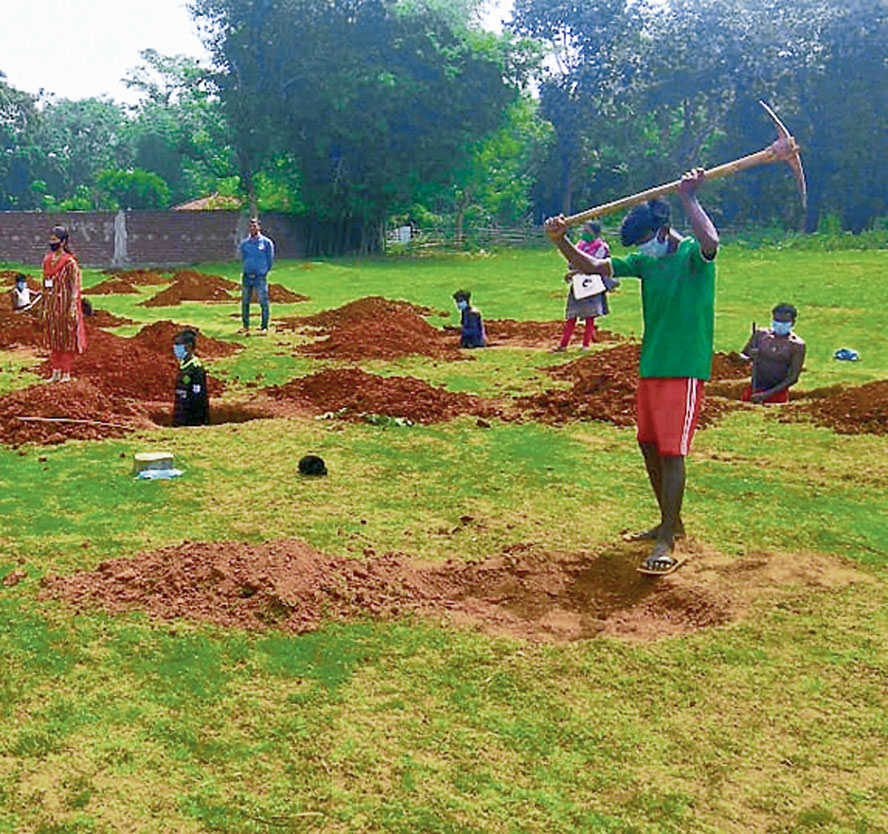 ---
Jamshedpur
|
Published 03.06.20, 08:01 PM
|
---
The Jharkhand rural development department has set a target of giving 10 lakh jobs to migrant workers through the pani roko, paudha ropo (conserve water, plant trees) campaign.
Integrating the various water conservation techniques with plantation of fruit-bearing trees and linking it to the MGNREGA scheme, the campaign was launched this month across 24 districts to provide jobs to migrant workers, who would get a daily wage of Rs 194.
State rural development minister and Congress legislator Alamgir Alam said: "Almost five lakh migrant workers have returned so far. We are expecting around two lakh more to return. Amid the Covid-19 crisis, we have found an opportunity to provide jobs to 10 lakh people. Work has already started in all 24 districts. Migrant workers from Jharkhand and other states, who have lost their livelihood in urban areas owing to the adverse effect of Covid-19, will be accommodated in such schemes. They will get a daily wage of Rs 194 according to MGNREGA. In the long run, the work will lead to recharge of underground water, soil conservation and sustainable income through fruit-bearing trees."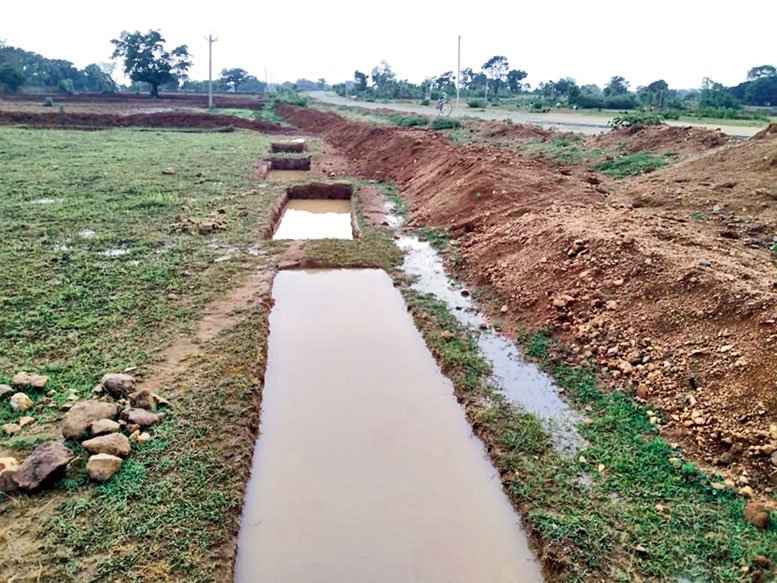 The department has set a target of carrying out water and soil conservation work in 50,000 acres of land during the monsoon and the plantation of trees in over 20,000 acres of private or gair majarua (government) land. "We have asked all the district administrations to ensure that each of the revenue villages (over 32,000 revenue villages in Jharkhand) select a minimum of five schemes as part of this campaign. We hope to carry out water and soil conservation work in over 50,000 acres of land and plant fruit trees in over 20,000 acres of land during the monsoon," said Aradhana Patnaik, principal secretary, rural development.
The major schemes where the workers will be engaged include construction of trench-cum-bund (digging a deep trench, construction of an earth bund and planting support vegetation to check rainwater runoff and conserve the soil), rejuvenation of old and dried-up nullahs, construction of loose boulder structures (to conserve water), field bunds (conserve water in barren land) and plantation of fruit trees.
"Each village has to select five acres of land for the plantation of fruit trees like mango, guava, etc. Those who would be engaged in plantation of trees would get wages under the MGNREGA. A Bagwaani Sakhi Mandal (women SHG members) will nurture the trees in each village. After the plants start yielding fruits, we plan to link the villagers to the market to help them earn a sustainable income," she said.
Patnaik claimed that apart from giving jobs, it would also help in conservation of rainwater, recharge the depleting groundwater and increase plant cover in the villages. "Work has started in almost all villages and over five lakh villagers have joined the scheme," she said.