Marts near tracks get exit order
'Identified spots were Salgajhuri, Govindpur and Rahargora, Dukhu Market and Rakhad Maidan'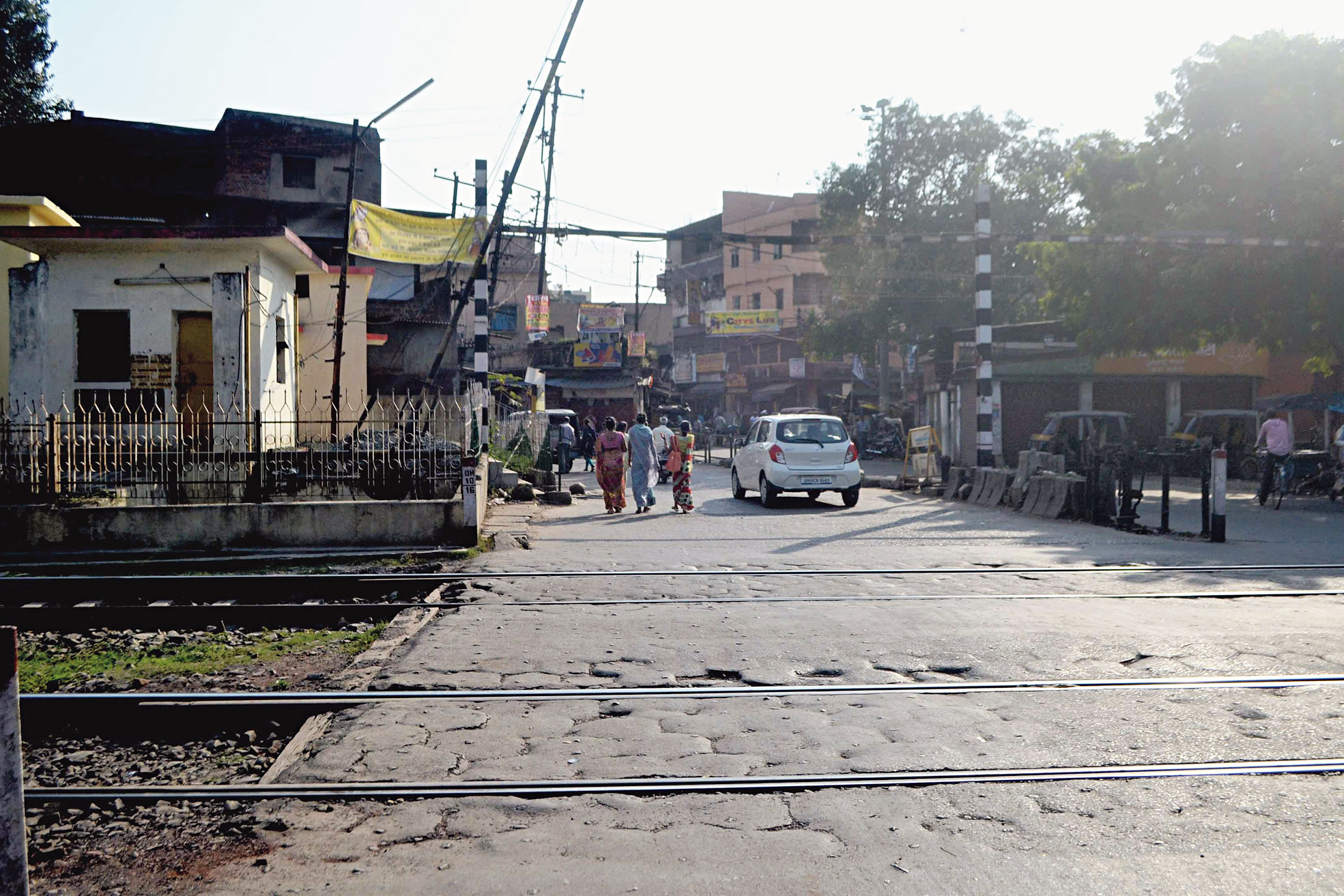 ---
---
Alarmed by the train tragedy in Amritsar on Dussehra that left around 60 dead, Tatanagar railway police have started taking precautionary measures to prevent a similar incident along its tracks.
They have not only identified spots along the tracks from where daily markets operate, but also written to the concerned authority to free up rail land from vendors who have encroached upon it.
"We have got an instruction from the Railway Board through zonal headquarters at Garden Reach in Calcutta and Chakradharpur railway division to prevent common people from accessing the tracks, especially those passing through human habitats. We have to ensure that no market, fair or religious activity is run or organised on railway land along the tracks," Railway Protection Force (Tatanagar) inspector M.K. Singh told The Telegraph on Sunday.
The RPF inspector informed that they had identified at least five such points between Tatanagar to Asanboni under Chakradharpur railway division from where vegetable sellers, readymade garment vendors and garage mechanics run their business. We are going to remove all such makeshift shops and garages from rail land," he added.
He said the identified spots were Salgajhuri in Parsudih, Govindpur and Rahargora in Govindpur, Dukhu Market and Rakhad Maidan in Jugsalai.
Singh said they had shot a letter to the senior section engineer (land) of Tatanagar seeking approval for an anti-encroachment drive.
"If anyone has the required permission to operate a shop along the tracks, we will have to provide extra security for preventing any untoward incident there," Singh said.
Incidentally, Durga Puja is organised close to tracks at Jugsalai and in Govindpur, but the tracks are properly fenced by the railways.