Lockdown triggers spike in mental disorders across households
Depressive episodes on the rise, say doctors at Central Institute of Psychiatry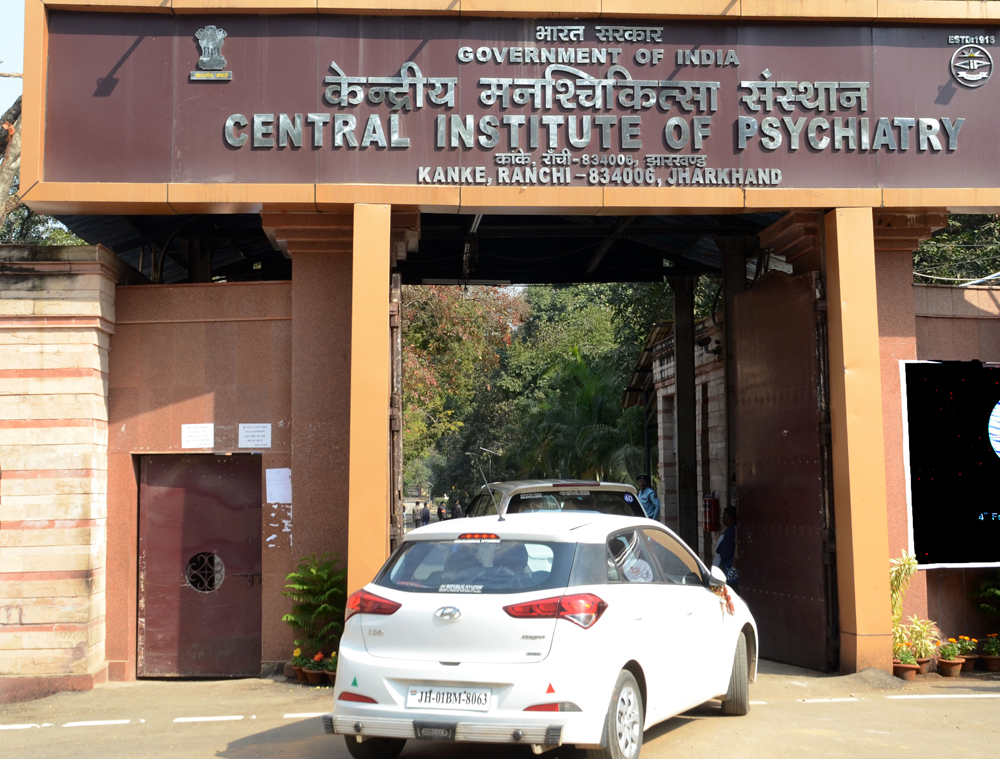 Central Institute of Psychiatry in Kanke in Ranchi
(File photo)
---
Ranchi
|
Published 20.06.20, 09:23 PM
|
---
Lockdown curbs, coupled with the fear of the Covid-19 pandemic and widespread media coverage of incidents like suicides, have triggered severe mental disorders among residents of Jharkhand, doctors from leading psychiatry institutes in Ranchi said on Saturday.
The detrimental effect of social isolation was evident not only in the working class but also among senior citizens and students, said doctors, adding that moderate mood disorders were now commonplace in most households. Some of these mood disorders, they said, aggravated to major anxiety disorders and depressive episodes.
"The number of patients approaching us with anxiety and panic disorders has certainly increased since the lockdown," said Dr Nishant Goyal, assistant professor at Central Institute of Psychiatry (CIP) in Kanke. "Depressive episodes among healthy people are also on the rise," he added.
Doctors at CIP, one of the oldest Centre-run psychiatry institutes in eastern India, attend to at least 200 patients in the OPD every day. "The figures may not look huge, but all these patients are coming to us despite the lack of inter-district transportation facilities available," Goyal said.
Doctors at the Ranchi Institute of Neuropsychiatry and Allied Sciences (RINPAS) have started offering counselling services over telephone to at least 15 distressed callers every day, said RINPAS director Dr Subhash Soren. Most of the callers, he said, were suffering from mood swings, loss of appetite and disruption in sleep cycle.
"The changes that had to be incorporated in daily routine of individuals due to the lockdown have had a detrimental effect on their mental health," said Dr Siddharth Sinha, a senior consultant at RINPAS. "Right from college students to working professionals and senior citizens to homemakers, people from all walks of life have been affected by the restrictions," he added.
Several patients, who were already undergoing treatment for mental health issues, have had to face severe relapses during this period, doctors said. Besides, many people, who did not have any history of medical disorders, also approached psychiatrists here for help and were diagnosed with anxiety disorders.
The lack of accessibility to psychotropic drugs also worsened the condition of patients living in the interiors of the state. "Many medicines were not available in rural areas. The discontinuation of medicines also triggered relapses," said Sinha, adding that some social organisations started home delivery of psychotropic drugs from RINPAS in a bid to address this crisis.