Penury-stricken auto drivers protest, demand relaxation in norms, compensation for income loss
Many cannot pay EMI to private financiers, seek government help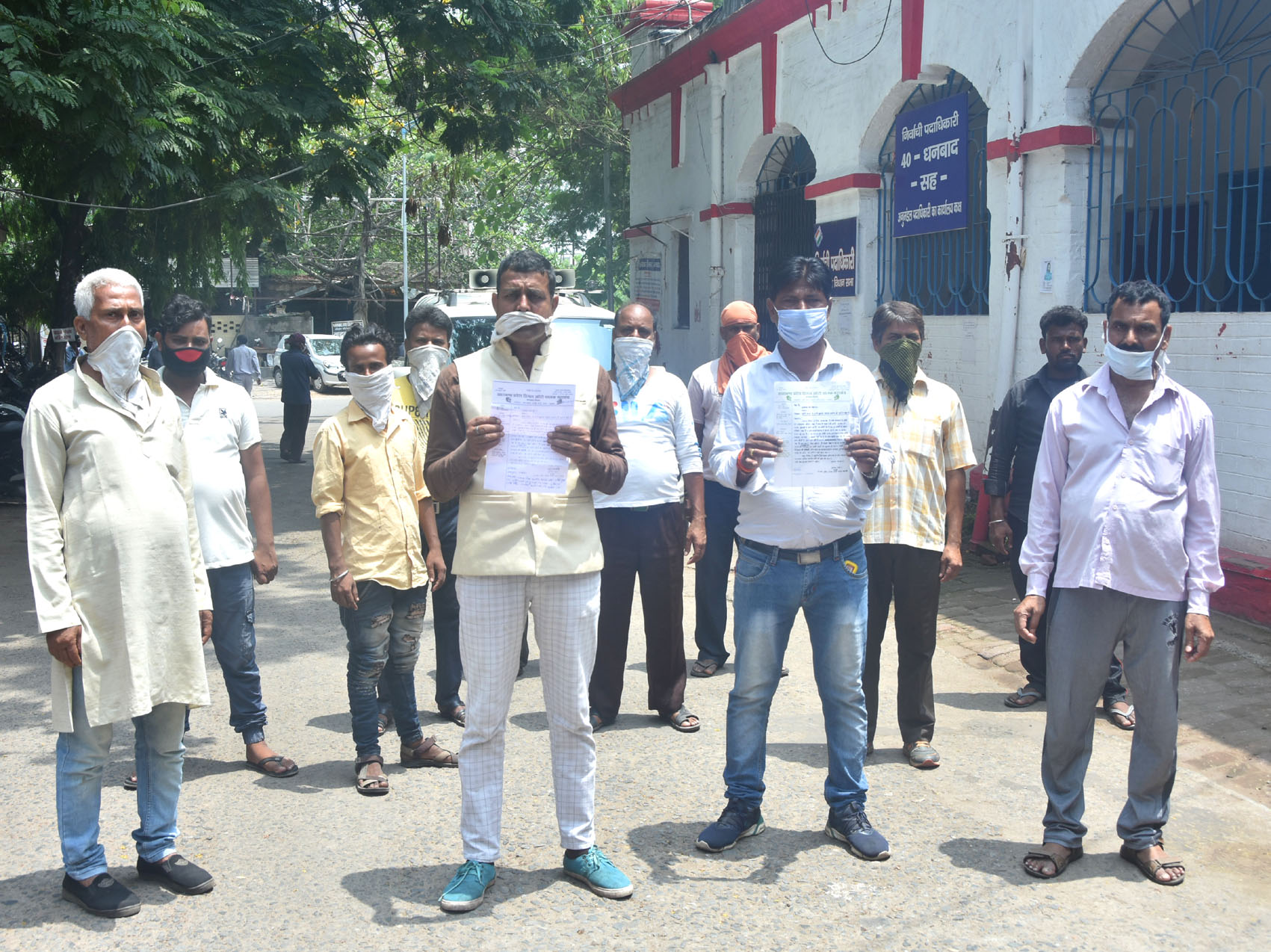 ---
|
Dhanbad
|
Published 29.05.20, 04:01 PM
---
A delegation of over 8000 Dhanbad auto-rickshaw drivers facing penury with the extended lockdown and the subsequent disruption of traffic, met Dhanbad SDO Raj Maheshwaram on Friday, demanding relaxation in norms to allow them to ply on, following social distancing norms.
The protesters led by Chotan Singh, President of Dhanbad Zila Auto Chalak Mahasangh, also demanded a compensation of Rs 5000 for the loss of income during the last 65 days, as many drivers are finding it extremely difficult, trying to eke out their living.
Maheshwaram assured to provide some relaxation, if any, and as per the guidelines, after May 31. He also assured to provide 10 kg food grains to such auto drivers who are in dire straits.
Talking to The Telegraph, Chotan Singh said, "Many of the auto drivers are on the verge of starvation and one of them, Shahid Ansari (40), a resident of Digwadih commited suicide last Monday leaving his family members, including his wife Afsana Khatoon (35) and 13-year-old daughter in extremely difficult financial condition"
"We are continuously fighting to provide some relief to the auto drivers, because a majority of them have spent all their savings during the lockdown, and are also deprived of ration cards and thus finding it difficult to sustain themselves." said Singh.
Another autor-rickshaw driver of Jharia, Sunil Singh, president of the Jharkhand Pariwahan Mazdoor Union, said, "We earlier met the Dhanbad deputy commissioner, Amit Kumar on May 22, and submitted a memorandum demanding compensation, besides a constitution task force to look after auto operation rules etc."
"Ration is not the only issue facing us. Many of us, including myself, are afflicted with diseases. I am a diabetes patient, and managing medicine cost due to zero income is a crisis. Also occasional treatment costs, as I have to visit private doctors due to lack of available health care at the PMCH, since they are busy treating Covid-19 patients" said Singh.
This apart, more than 90% of drivers and operators who had taken their vehicle with the help of the private finance companies, are also facing the problem of EMI payment. Despite the moratorium announced by the government, many of private financers are not keen on providing the benefit of moratorium to them, said Singh.
"Furthermore, as soon as they come out after the lockdown, we will face the risk of finance companies taking possession of our vehicles via goons on charges of non-payment of EMI. Due to lack of proper income many of us will not be in a position to pay the EMI" pointed out Singh, seeking government intervention.