Online training for children affected with cerebral palsy
Teachers take exercise lessons via video calls, WhatsApp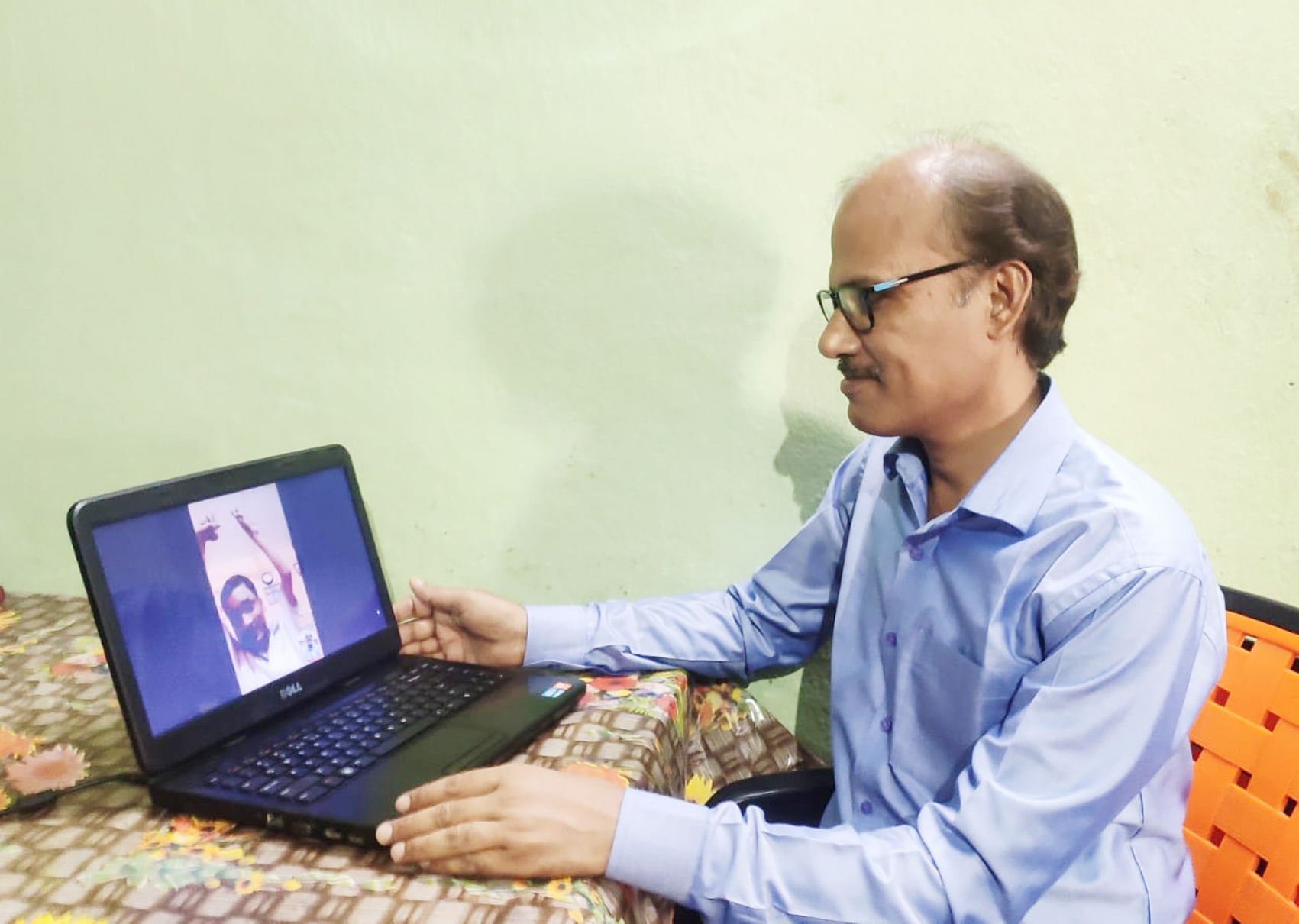 ---
|
Dhanbad
|
Published 28.05.20, 03:22 PM
---
Concerned with the lack of exercise affecting the health of kids with cerebral palsy (CP) during the lockdown, teachers of a government-owned resource centre for physically challenged children are carrying out free online training. A physiotherapist and a special educator cum speech therapist are part of the group of teachers, whose individual efforts are aimed at economically backward children.
Physiotherapist Dr. Manoj Singh (49), who is in charge of a Jharia-based resource centre, is training parents of a dozen CP students via video conferencing and sending exercise videos on WhatsApp.
Akhlaque Ahmad, a speech therapist, is carrying out the same for hearing-impaired students through their parents.
"Exercise is crucial for the treatment of cerebral palsy affected children as they suffer from a movement related disorder. Physical sessions help them to create balance, posture, and help them crawl, climb etc. But when resource centres closed during lockdown, these exercise sessions were discontinued initially, thus adversely affecting their health." Singh said, talking to The Telegraph.
Singh, who is also a reputed environmentalist in Jharia, said as many as 109 CP children are registered at the Katras More resource centre, which was established under the inclusive education programme of the Sarva Shikhsha Abhiyan in 2005.
"Around 20 of them who can walk or can be carried by their parents would regularly visit the centre for training. Routine exercise with experts is essential for the progress of their condition, which was disrupted due to the lockdown, so I decided to help the children and started training them online."
"The exercises prescribed are as per the present condition of the children, who do so under my guidance via video calls," said Singh, adding that he makes and sends videos of himself performing the exercises to explain the procedures better to their parents.
Pintu Kumar (28), elder brother of Rinki Kumari (12), a class VIII student of SE Railway School, Bagha, said, "My father died ten years ago and I am the sole breadwinner of the family, which comprises of three younger siblings and my widowed mother. Rinki is affected with cerebral palsy and we remain concerned for her health, which had started to deteriorate during the initial days of the lockdown due to lack of exercise, but I am indebted to the selfless efforts of people like Dr. Manoj Singh who walk extra miles to take care of her."
Raju Kumar Ram, a roadside tea seller, has the same opinion. His youngest of three children Tannu Kumari (12) is also suffering from CP since early childhood.
"Not only did Manoj Singh and Akhlaque Ahmad sir bring considerable improvement to my daughter's condition through continuous training and exercise over the last seven years, they also took the initiative to guide us via video calls."
Notably, the basic aim of such resource centres established under the Sarva Shikhsha Abhiyan in every block of the state, is to help physically challenged children get admission in normal schools.
"We have physiotherapy equipment at our centre for intervention, like infrared, static cycles and CP balls," said Dr. Singh, "But patience is more important than equipment."