Lalu Prasad gets taste of water woes
RJD state spokesperson Kailash Yadav said he had RIMS director Dr D.K.Singh two days ago over the water problem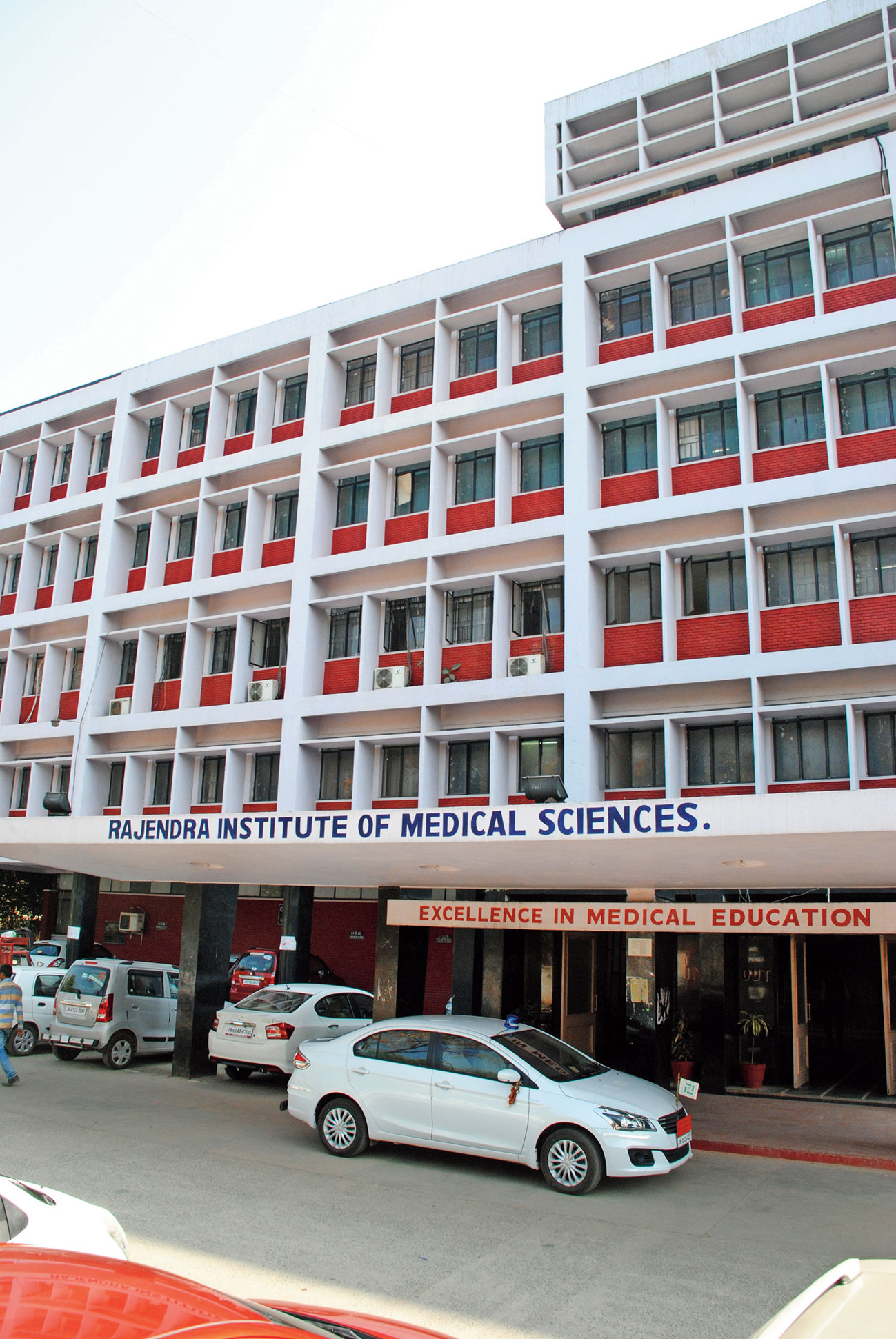 ---
|
Ranchi
|
Published 06.06.19, 06:41 PM
---
Incarcerated RJD chief Lalu Prasad, undergoing treatment in the paying ward of RIMS, is among the roughly 1,500 patients at the hospital who have been hit by the water crisis rippling through the capital this summer.
Lalu, sources said, has not been getting water for last four days in his ward. A person has been deputed to bring water in buckets from outside for the fodder-scam convicted leader.
"The average per day requirement is around five buckets for Lalu and that is being provided by the attendant, who is an RJD worker," said a source in the hospital. "It exposes the poor arrangement of the paying ward of RIMS, which is a state-run super speciality hospital."
RJD state spokesperson Kailash Yadav said he had RIMS director Dr D.K.Singh two days ago over the water problem.
"We had met the director as soon as we got to know about the problem of water supply in the ward of a mass leader like Laluji, but the problem continues. Laluji is being provided bottled water for drinking and tap water brought from outside for other uses. Despite paying the charge for the ward he is not getting proper facilities," Kailash said.
RIMS director Singh said the water crisis is a country-wide problem and RIMS is no exception.
"Even I do not get proper water sometimes at my official residence. I have asked officials of the drinking water and sanitation department to look into the matter (of Lalu). I expect early solution to the problem," Singh said.
Sushil Kumar, superintending engineer of the drinking water and sanitation department, pleaded ignorance. "The problem of water supply at RIMS has not come to my knowledge so far. I think there must be some minor local issue and some of our engineer must have sorted it out," Kumar said.
A RIMS doctor, who requested anonymity, said the crisis at RIMS was part of the larger problem dogging the capital.
"Water problem is common during summer at RIMS like any other part of this city, where more than 4,000 boreholes have dried up and tankers are being used to quench thirst. Attendants have to bring water from taps outside the hospital building. Doctors also bring drinking water from their homes. Though filtered water is provided on every floor, it is not being maintained properly," the doctor said.
Another RIMS official, who also pleaded anonymity, agreed.
"Even when there is water, leakage and damage in the pipeline affects supply. Sometimes shortage of water takes place in a particular overhead tank," the official said.
On May 29, a six-member RJD delegation had also complained about erratic power supply in the hospital, a source said.