Kisan special with veggies and fruits to go via Tatanagar
Train with refrigerated coaches to carry perishables begins maiden journey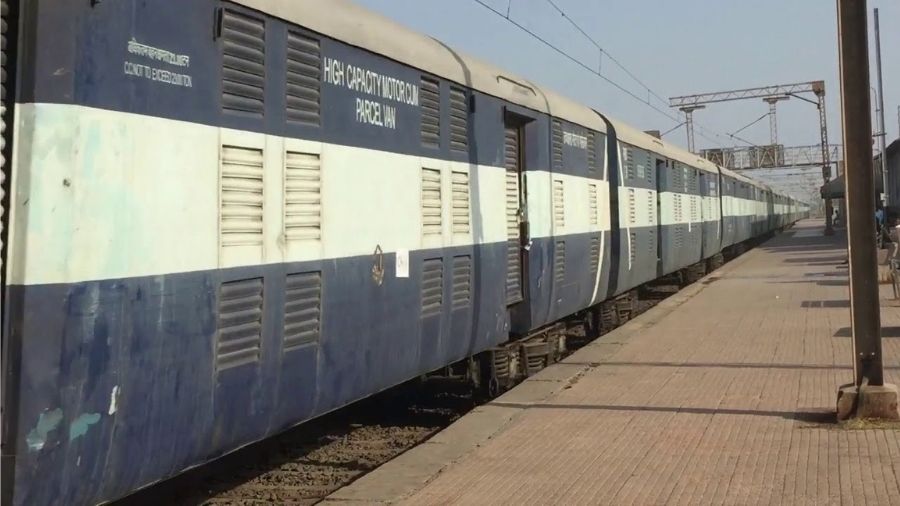 ---
---
South Eastern Railway's first Kisan Special cargo express left on its maiden journey from Sangola in Maharashtra on Saturday, carrying vegetables and fruits to Shalimar in Bengal via Tatanagar.
The train which will transport perishable agricultural products such as vegetables and fruits to the market in a time-bound manner will travel till Shalimar via the Tatanagar railway station.
The train, with refrigerated containers for perishables like fish, meat and milk, will help reach the food items to the market in a time-bound manner.
"The train was introduced with the objective to fulfil the commitment towards farmers. The train will run till December 31, " said Sanjay Ghosh, chief public relations officer of South Eastern Railway.
The 00123 Sangola-Shalimar Kisan Parcel Cargo Express left Sangola at 12.15 am on Saturday. It will run on Tuesdays and Saturdays. It will arrive at Shalimar at 3pm on Wednesdays and Sundays.
The Shalimar-Sangola Kisan Parcel Cargo Express will leave Shalimar at 12.15 am. It will run from November 23 to December 31. The train will run on Thursdays and Mondays and reach Sangola at 11am on Fridays and Tuesdays.
The train will stop at Tatanagar, Rourkela, Jharsuguda, Bilaspur, Durg, Nagpur, Bhusaval and Manmad enroute.
Maharashtra's Bhusaval and Nagpur areas produce fresh fruits, vegetables, flowers and other perishables in abundance.
Railway officials explained that these commodities would be transported to Rourkela (Odisha), Tatanagar (Jharkhand), Durg/ Bilaspur (Chhattisgarh) and
Shalimar (Bengal), among others.
"Movement of freight trains in these areas is expected to offer relief to farmers struggling to sell their produce amid the pandemic," explained an official of South Eastern Railway's commercial wing.
The train comes months after Union finance minister Nirmala Sitharaman's budget speech in which she said that the national transporter would set up Kisan Rail via public private partnership (PPP) to facilitate a seamless nation-wide cold supply chain for perishables like milk, meat and fish.