Key Dhanbad roads have no traffic signals
Corporation's efforts have come to naught so far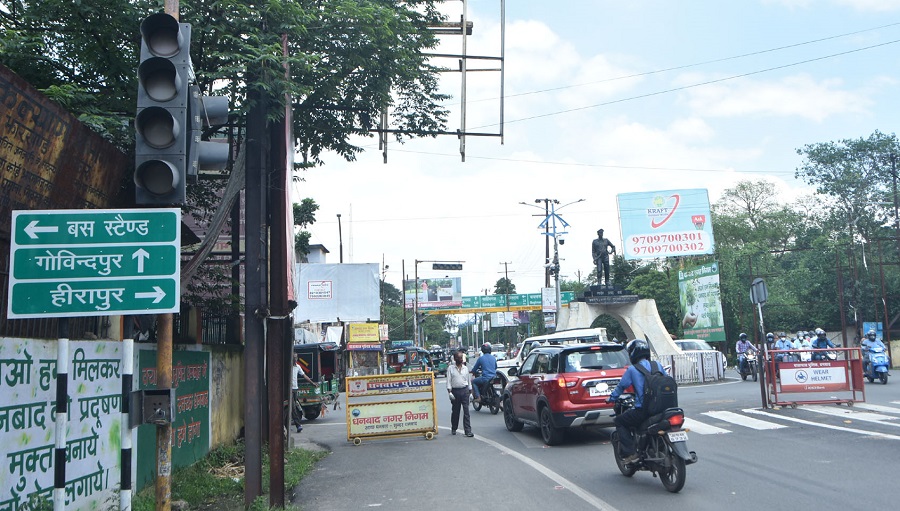 ---
|
Dhanbad
|
Published 14.09.20, 06:26 PM
---
All key roads of the dsitrict, including the recently widened Dhanbad-Barwaddah stretch, the Jharia-Dhanbad Road and the Govindpur- Mahuda Road, do not have traffic lights, leading to perennial snarls.
It's not that Dhanbad Municipal Corporation hasn't tried. It has made several attempts to install traffic signals, the latest one in January last year, but no one responded to its expressions of interest offer. As many as 16 locations had been listed in the offer document. Among them were Memco More, City Centre, Shramik Chowk, Puja Talkies Chowk, Randhir Verma Chowk, Katras Bazar Chowk, Birsa Chowk (at Bank More), JP Chowk (at Bank More), Karkend More, Katras Thana Chowk; Katras More (at Jharia), Steel Gate, Hirapur Hatia More, Dhansar More, Govindpur More, Indra Chowk (Jharia) etc.
Since no firm showed any interest, the project was shelved and never taken up again despite the inconvenience lack of traffic lights leads to.
Notably, the selection of sites for the installation of traffic signals had been carried out in consultation with Dhanbad police.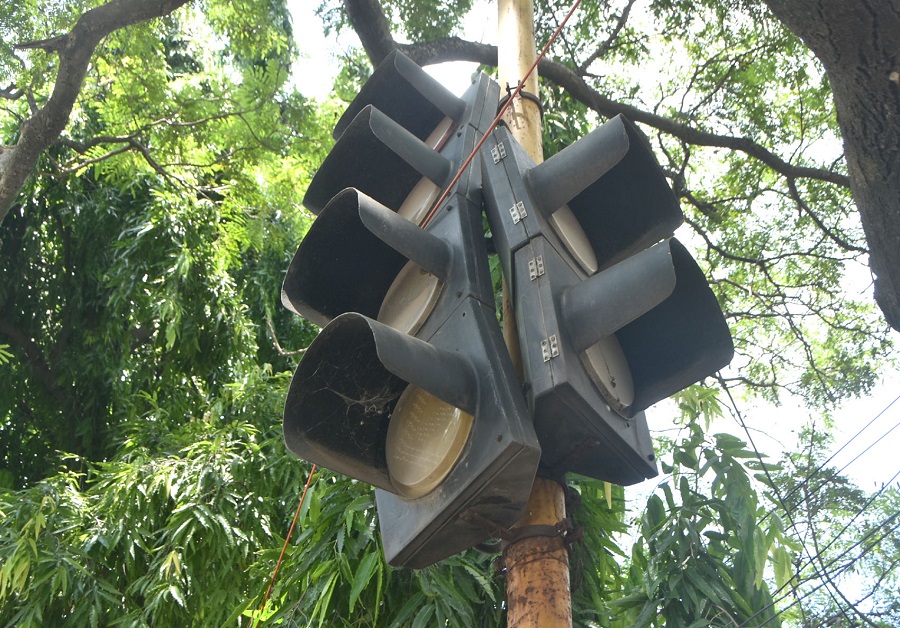 Earlier, three digital traffic signals were installed at Randhir Verma Chowk, Puja Talkies Chowk and Combined Building Chowk at a cumulative cost of Rs 22 lakh in 2011, ahead of the 34th National Games.
These traffic lights worked for barely a week due to a host of factors like lack of coordination between traffic police and municipal corporation authorities, lack of battery back-up at traffic signals, malfunctioning timers, besides budgetary issues plaguing DMC.
Talking to The Telegraph Online on Monday, former president of Bank More Chamber of Commerce Surendra Arora said, "As all major roads of the district, including the Bank More- Sindri Road (25.71 km), City Center- Barwaddah Road (5.5 Km) and Govindpur- Mahuda Road, have been widened to four lanes and vehicles are plying at higher speeds it is imperative to have traffic signals."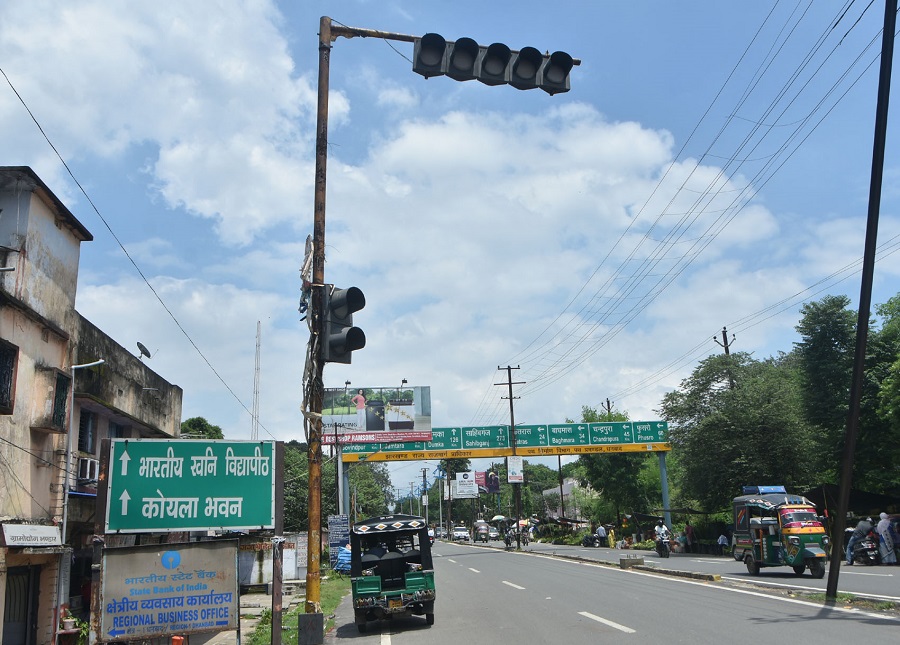 Arora also appealed to the authorities to maintain street lights as most of the time, these stopped working after they were installed. "No responsibility has been fixed for maintenance and operation of strete lights," he said.
Dhanbad Municipal Commissioner Satyendra Kumar said he would look into the matter at the ealriest. "I have just taken over and have not been able to go through the files pertaining to the proposal for installation of traffic lights. I will look into it as per need," he said.