June ends with surplus rain for Jharkhand
State records 202.4mm rainfall, against normal of 199.9 mm, weathermen predict good shower show next month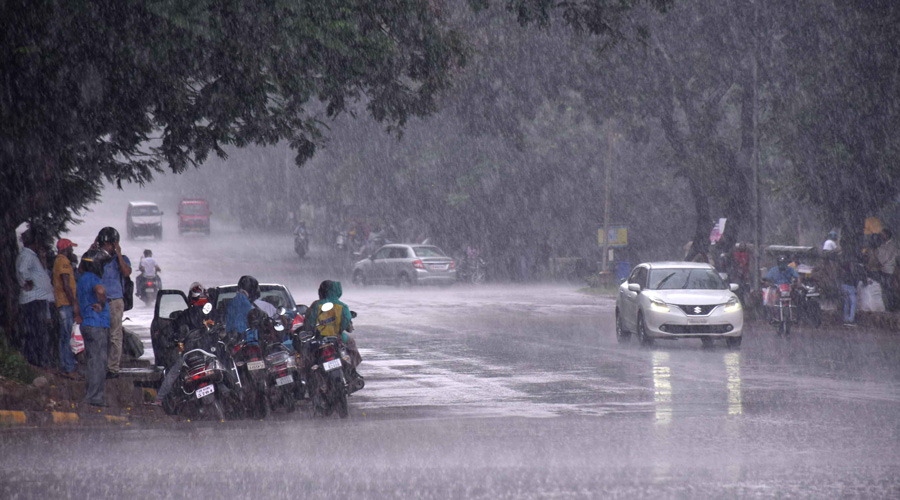 ---
---
An active monsoon resulted in surplus rain in Jharkhand in June, the first month of monsoon.
Met department statistics revealed on Tuesday that at the end of June the state had recorded 202.4mm, against a normal of 199.9 mm, a surplus of one per cent.
Last year in June, the state had recorded a meagre 89.6mm against a normal of 200mm, a deficit of 55 per cent.
In 2018, June ended on a deficit of 37 per cent while in 2017, the June deficit stood at 38 per cent.
Statistics revealed that between 2010 and 2016, June had ended on a deficit note due to a delayed arrival of the southwest monsoon and its weak spell in the initial few weeks after the onset.
This year, the southwest monsoon arrived two days early in Jharkhand on June 13, when it was facing a 24 per cent rain deficit.
After a good shower show and heavy rains in several districts due to an active monsoon, the deficit rain converted into rain-surplus days.
Since then, the surplus figures kept increasing till 30 per cent around June 22.
The figures witnessed a gradual decrease later as the monsoon became weak over Jharkhand as the trough shifted towards north. On Tuesday, the surplus stood at one per cent.
Statistics revealed that 11 districts out of 24, including Palamau, East Singhbhum, Garhwa, Bokaro, Chatra, Giridih and Ramgarh, recorded a rain surplus, while the remaining 13 districts were facing marginal deficit rainfall.
Weathermen predicted a good shower show in the first week of July.
Ranchi Meteorological Centre also issued a warning of heavy rain in northern and central Jharkhand for three days from July 3.
"We are expecting a good spell of rain in the first week of July due to a cyclonic circulation over Chhattisgarh, coupled with an active monsoon trough," said S.D. Kotal, the director of the Ranchi centre.
The Patna Meteorological Centre also predicted a good spell of monsoon rain in July.
The normal rain in the month of July, calculated on the basis of a 30-year long-term average is 334.7mm, revealed Met data.