Joyrides at Kanke Park
Rs 2-crore renovation project to roll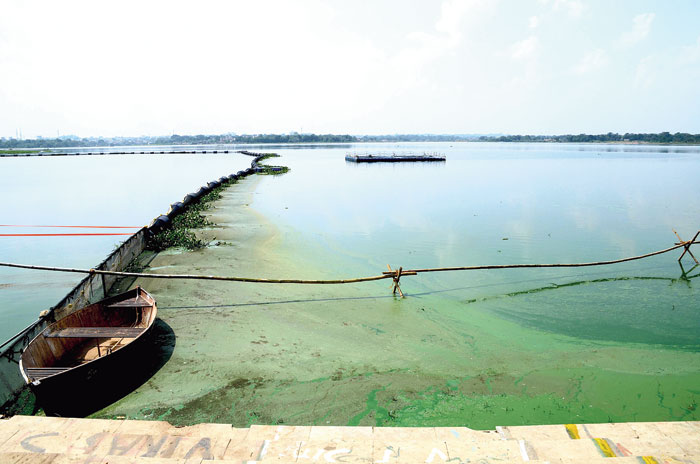 Kanke Dam park in Ranchi
Picture by Manob Chowdhary
---
Ranchi
|
Published 11.10.19, 07:35 PM
|
---
The park near the scenic Kanke Dam will be renovated later this year into a modern amusement park, a project that is estimated to be worth at least Rs 2 crore.
Jharkhand Tourism Development Corporation (JTDC) has started the process to develop the 6-acre park under public private partnership (PPP) mode.
The chosen firm will have to first renovate the park and then operate and maintain it.
JTDC deputy general manager Alok Prasad said that the tender process is in the final phase for setting up an amusement park.
"We plan to develop an amusement park at Kanke Dam along with enhancement of the existing facility under PPP mode. The tender process is in final phase and we are currently doing the technical evaluation of the bids. The process was delayed due to festivities. However, we hope to finalise things and award the contract this month," Prasad told The Telegraph on Friday.
He said the private firm would have to renovate the existing park and set up facilities at the proposed amusement park within a year of issuing the work order.
"It will operate and maintain the park for a period of 30 years. The firm will have to pay an annual fee to us. We hope to turn it into a major tourist destination," Prasad said.
More than 6,000 visitors, including morning walkers, use the Kanke Dam park every day.
The park has a jogger's track of nearly 400 metres, facilities for a light and sound show, space for a food court, restaurant, a landscaped garden, toilets, children's play area, and a shed that can be used for yoga.
Tourism department sources revealed that according to the new plan being discussed, the existing play area will be renovated and enhanced.
There will be a musical fountain, boating and water sports facilities, new joyrides, proper landscaping, open gyms, an area designated as a rain forest, an urban haat (market), in addition to theatres and proper connectivity with an existing rock garden.
"Musical fountain and laser show facilities need proper maintenance by professionals which the JTDC is unable to do on a regular basis, resulting in regular complaints from visitors," said a senior JTDC official.
"This is the reason behind outsourcing the project to a private agency so that existing facilities are maintained property and additional features attract more tourists to the destination," This apart, there will be proper parking bays for visitors to park their vehicles.
"This will also have to be done by the private agency," the senior official added.