JMM's early days
The party celebrated the 48th foundation day of the JMM at Golf Ground here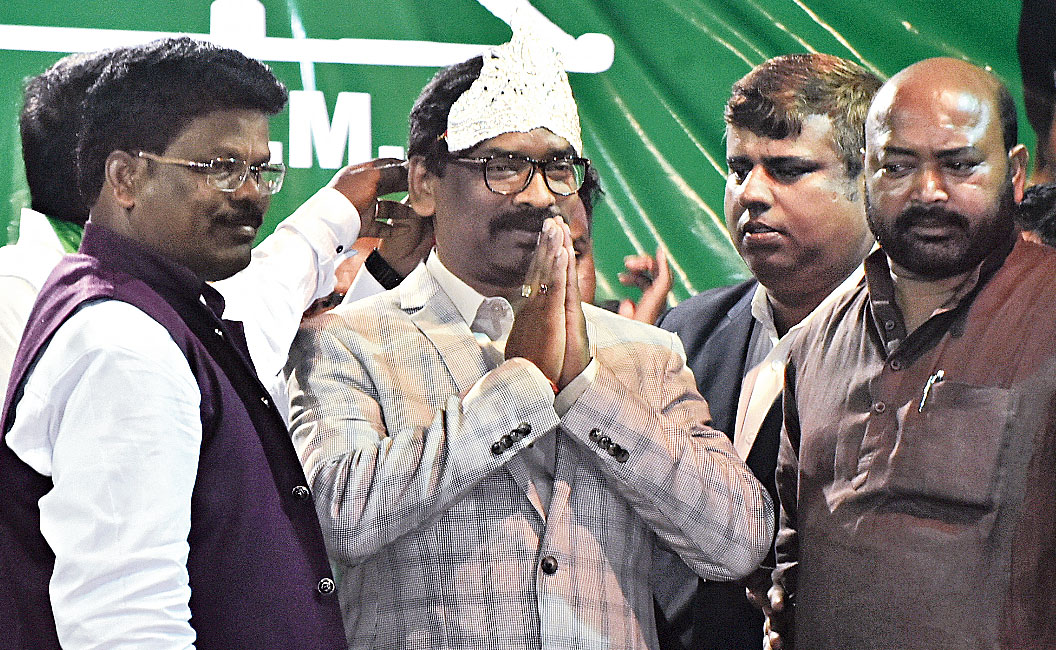 ---
|
Dhanbad
|
Published 04.02.20, 07:17 PM
---
No chairs, no show, just a lot of enthusiasm about listening to firebrand leaders Guruji (Shibu Soren), Binod Babu (late Binod Bihari Mahto) and Rai-da (late A.K. Roy).
That was a 69-year-old JMM party worker recalling how they as young men celebrated their party's foundation day.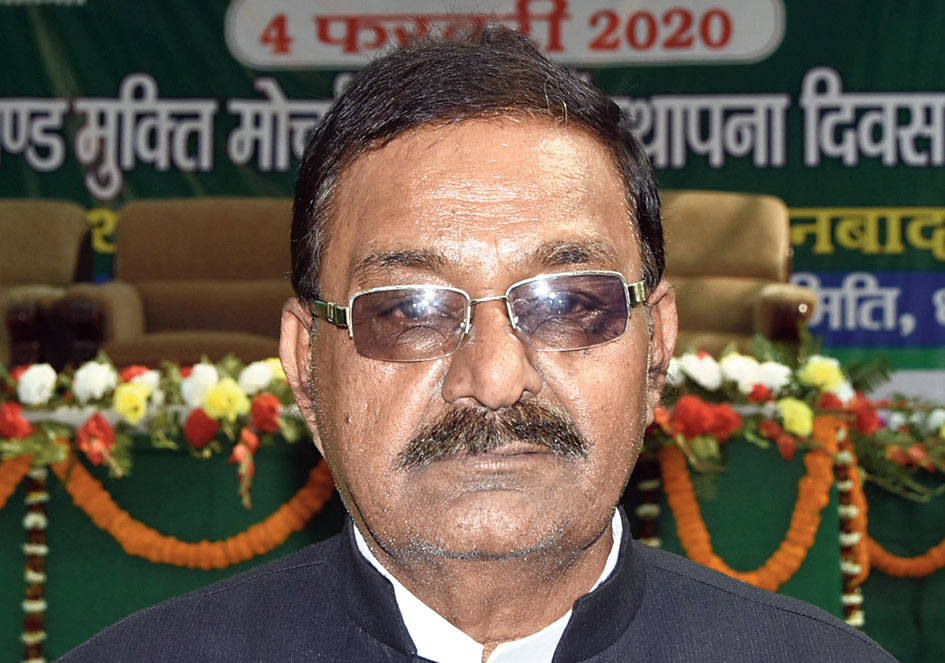 Celebrating the 48th foundation day of the JMM at Golf Ground here, Dudeshwar Singh, 69, a central committee member, said: "Uss samay utna tamjham nahi hota tha, kursiyan bhi nahi thi aur dur dur se log aakar jamin par baith kar Guruji, Binod Babu aur Rai-da ko sunte thhe, aur raat bhar sansritik karyakram ka anand lete thhe (back then there was no show, no chairs but people from far-off places would come and sit on the ground to hear the speeches of party founders and enjoy the cultural programme overnight)."
He remembered the entire ground would be filled with people from different parts of Dhanbad, as well as from adjoining Giridih, Hazaribagh, Chatra, Bokaro, Ramgarh. "People would come beating drums, raise their bows and arrows as a symbol of tribal pride."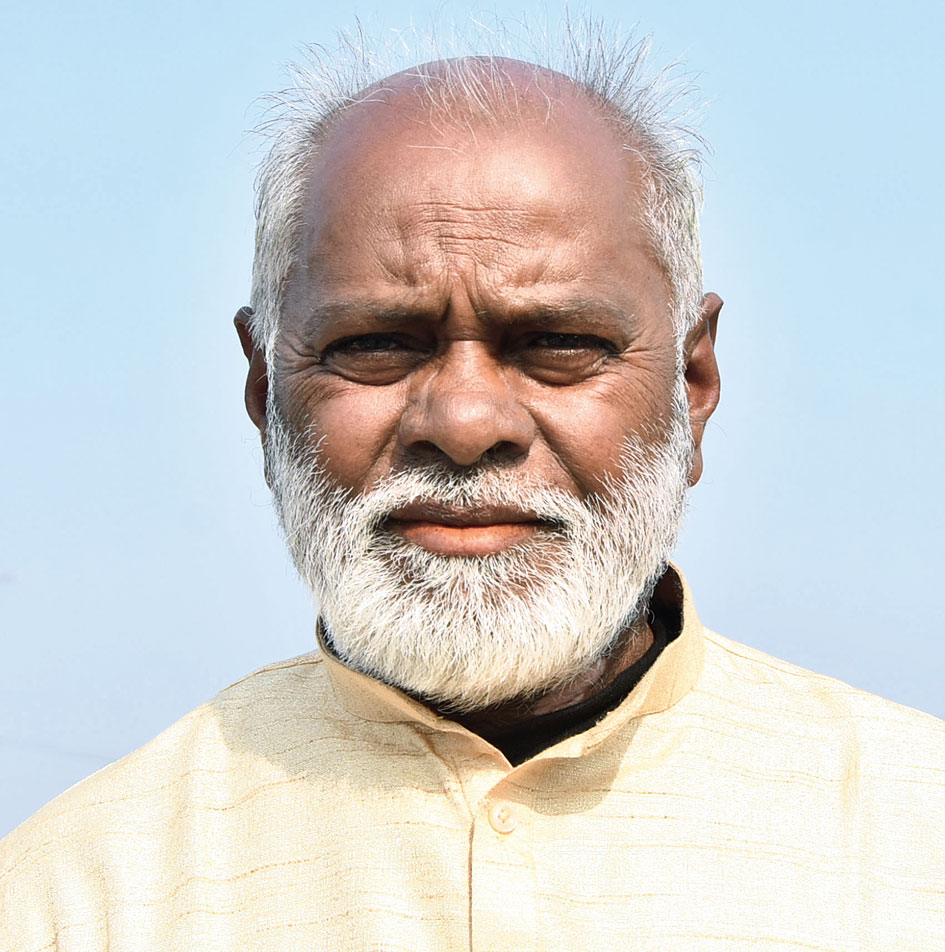 How is the enthusiasm this time? "Times have changed, but the enthusiasm is the same," he smiled. "Everyone is happy that Hemant Soren of the JMM is the chief minister. The young man has already started narrowing the distance between the common people and government. He meets people, uses Twitter to talk to people," said the elderly man. "Nowadays, social media is very important to connect with the youth."
Another sexagenarian party worker Balram Mahto, 66, who was also present at the venue since morning, said: "Guruji started his social activism in Tundi area in the late 1960s. Those were the days of hard work. Guruji established ratri pathshala in Tundi to educate tribals and campaign against liquor addiction. Then came JMM, founded by Guriji, Binod Babu and A.K. Roy. In the early days, people bought their own bundles of food such as sattu, chuda and jaggery," he smiled.
"Those were simpler times. Now, there are snack kiosks set up near the venue for youths," he added.
Pawan Mahto, 62, district secretary of the party, said such was the enthusiasm among people to hear Guruji and other party leaders that many would come on foot from distant places such as Tundi and Topchanchi. "They walked more than 40km to attend the function."