Underground fire affects residents, irked over notice
BCCL administration has asked them to vacate the area in view of increased incidents of subsidence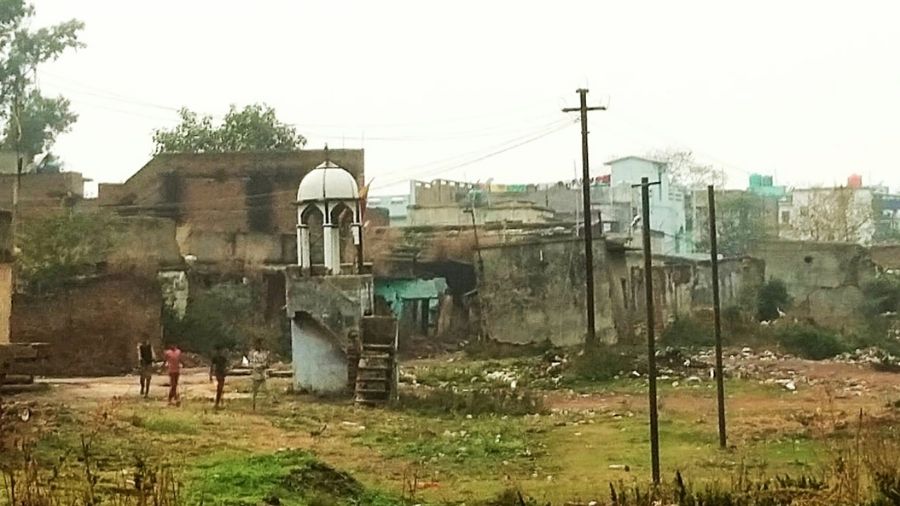 A view of the affected Sijua 22/12 Basti
Shabbir Hussain
---
Dhanbad
|
Published 20.02.22, 07:49 PM
|
---
Members of 360 families of the Tetulmari area under BCCL's Sijua area are irked over the notice given by the BCCL administration to vacate at the earliest in view of increased incidents of subsidence in the area
Notably, during a recent subsidence that took place in Modidih area of Sijua on December 1 last year, a part of  the Ada Mosque was damaged. The subsidence took place merely half an hour after over 100 people offered namaz in mosque and later went to their houses.
 PK Dubey, General Manager of Sijua area of BCCL who held talks with officials said, "As the area has turned unstable due to increased incidents of subsidence it is imperative for us to ensure the vacation of the area." 
He added that the those having own houses and lands in the area will be rehabilitated as per the R&R policy of the BCCL but others who do not have any house or land of their own and rather living as encroacher will be rehabilitated as per the Jharia master plan.
Meanwhile protesting against the abrupt notice given to them Surendra Kumar Singh, a local resident of Modidih who is also a trade union leader said, "Though there is no doubt that the area has turned unlivable due to increased incidents of subsidence and the continuous emission of fire and smoke we are not going to vacate place until we  are provided appropriate rehabilitation."