Jharkhand to experience extended winter
Indian Meteorological Department officially bids adieu to winter with minimum readings rising over 13°C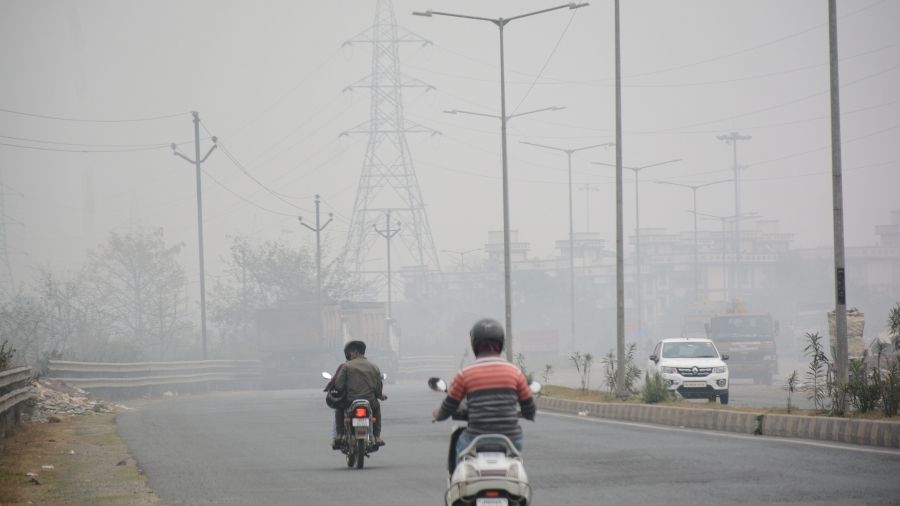 Haze over Marine Drive area at Sonari in Jamshedpur on Friday.
Picture by Bhola Prasad
---
Jamshdepur
|
Published 19.02.21, 08:31 PM
|
---
Winter in Jharkhand to is likely to get an extension, said weatherman on Friday.
The season of chill usually lasts till the second week of February. But, the frequent western disturbances are likely to extend the winter season for the state. The chill is here to stay till February end.
"Another western disturbance is brewing in the northern part of the country and it is likely to impact the weather condition of Jharkhand and Bihar around February 24. Therefore, this year we are expecting winter's stay in Jharkhand as well as in Bihar till February end," said a climate analyst at IMD's Patna Meteorological Centre.
Meanwhile, weathermen at IMD's Ranchi Meteorological Centre today said that the minimum temperature during the next 24 hours would experience no change but thereafter it is expected to witness a fall by three to four degrees Celsius across the state.
Both IMD's Ranchi and Patna Met Centres on Friday also issued an alert about rain and thunderstorm occurring in isolated pockets of the state especially in the north-western, central, and southern parts of Jharkhand during the next 24 hours. This has been triggered by the passing western disturbance at higher altitudes.
Several parts of the state including Jamshedpur, Ranchi, Bokaro, and Hazaribagh on Friday woke up to overcast conditions with haze and moderate fog.
Weathermen said the cyclonic circulation prevailing over southern Uttar Pradesh between 5.8 Km and 7.6 Km above the mean sea level was responsible. Meanwhile, the Regional Meteorological Centre at Alipore, Calcutta, also confirmed a long winter for Jharkhand.
"Such western disturbances have impacted Jharkhand's weather in February, thereby prolonging the winter season," explained a weather official at the Calcutta-based Regional Meteorological Centre.
Meanwhile, the Indian Meteorological Department has officially bid adieu to winter with minimum readings rising over 13°C for a consistent number of days, across India.