Jharkhand state archers SAIL through
11 archers from state selected for the SAIL-promoted Eklavya Archery Academy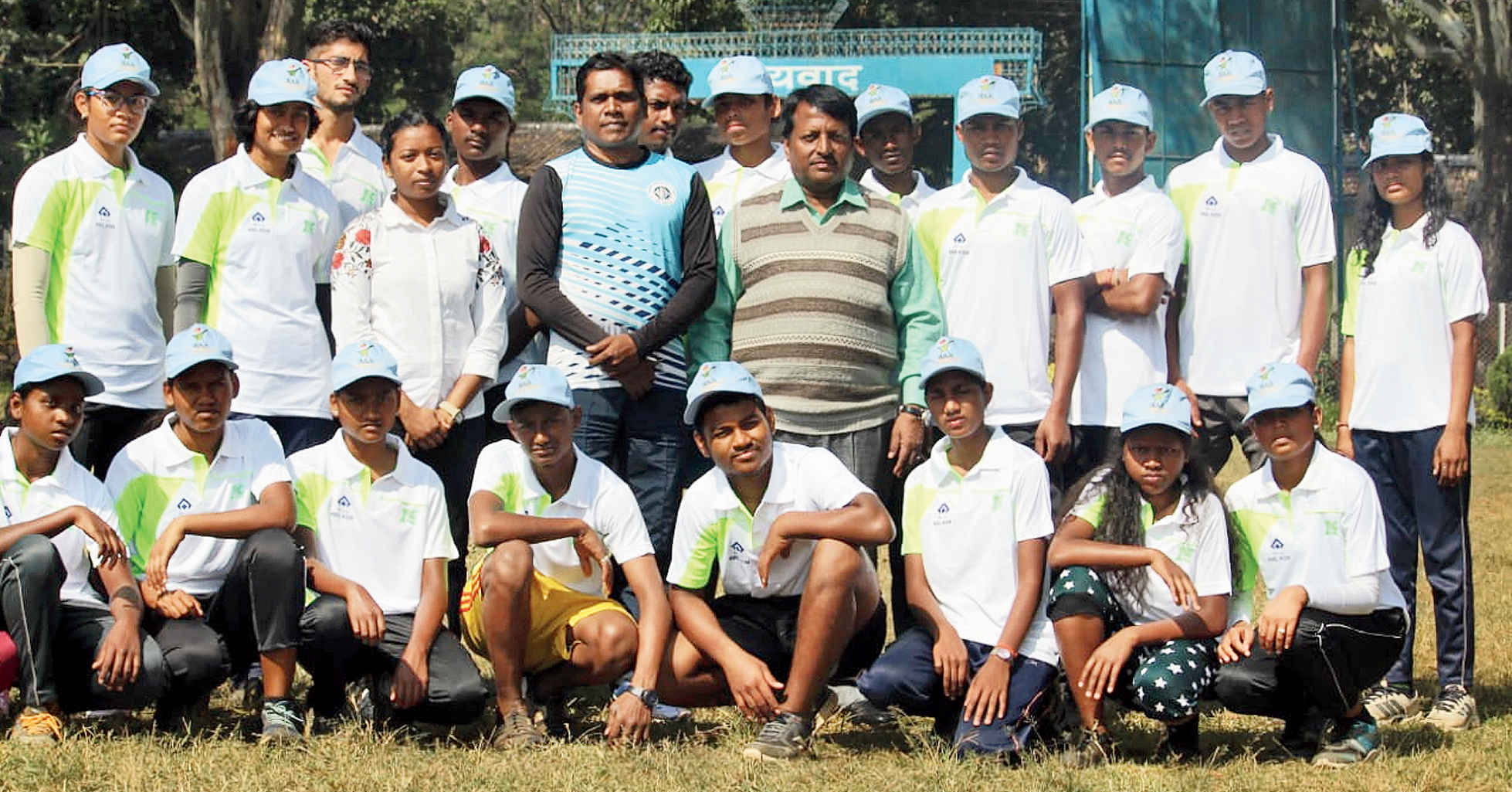 New cadets at the Eklavya Archery Academy at Kiriburu in West Singhbhum, around 140km from Jamshedpur, last week.
Telegraph picture
---
Jamshedpur
|
Published 18.11.18, 07:14 PM
|
---
Budding archers from Jharkhand have won maximum berths in the SAIL-promoted Eklavya Archery Academy in West Singhbhum's Kiriburu.
Out of 16 boys and girls selected for the 2018-22 batch, 11 were from the state.
The new cadets will join the cradle, located around 140km from here, next week after their names are approved by the SAIL headquarters in Calcutta.
Cradle chief coach Rajender Guiya on Sunday said they had sent the list of selected cadets to the headquarters for approval and training would start next week. "It is a norm we have to follow. We make the list of selected candidates which is sent for approval to the headquarters ," he added.
The cadets were picked after the selection trials held at Kiriburu on October 10. "We have picked 16 cadets (eight boys and eight girls) for a four-year training course at our academy," Guiya said over phone from Kiriburu.
Sawan Sandil, Niraj Kumar Pathal, Chandramohan Tiriya, Aman Bobonga, Rishi Singh, Snehlata Bodra, Sonali Guiya, Gorwari Soy, Sarita Haiburu, Dosma Alda and Sangeeta Munduiya (all from West Snghbhum) are the archers from the state who have made it to the elite cradle.
The outstation cadets are Sib Shankar Maity and Suchona Ghosh (Bengal), Anishika Kumari (Maharashtra), Samarthya Choudhary (Rajasthan) and Chandramohan Guiya (Odisha).
According to Guiya, a former national-level archer, the selected archers were promising and their shooting skills, grip and stance would improve further during the stint at the academy. "The aspirants showed promise during the trials. We have picked the best boys and girls. It is now our responsibility to hone their skills further," he added.
The SAIL cradle, which was established in 2008, has produced many international archers. Currently, the cradle has eight senior cadets. The training is conducted from 9am to 12 noon and 2.30pm to 5pm daily. Physical training takes place from 6am to 8am. The cadets are paid a monthly stipend of Rs 500 which increases by Rs 100 every year.