What holds back tribal students in an urban milieu?
State plans study to detect psychological barriers at play, psychiatrists on board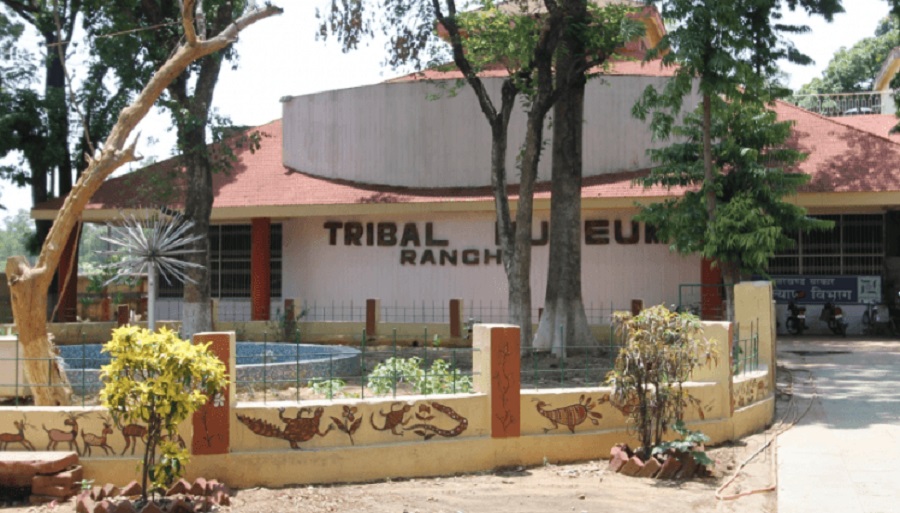 Tribal Research institute and Museum in Ranchi.
Picture: www.tritribal.gov.in
---
Ranchi
|
Published 13.10.20, 07:30 PM
|
---
The Tribal Research Institute (TRI) in Ranchi will soon start holistic research on the psychological changes that tribal adolescents from rural areas undergo while studying in an urban set up and also explore the triggers that stop them from opening up and excelling in educational institutions.
Ranendra, the director of the institute run by the Union ministry of tribal affairs, said the  research was aimed at exploring the psychological factors that contribute to the shy nature of tribal students, especially the ones who come to cities from villages to pursue education.
The institute, he added, has roped in expert psychiatrists and psychotherapists from the Central Institute of Psychiatry (CIP) in Ranchi to conduct the research that is being funded by the state government.
"Children in the age bracket of eight to 17 years will be studied. The process has begun. We are primarily targeting schools, universities and colleges in Jharkhand," said Ranendra said on Tuesday. "The psychological response of tribal students in at least 10 districts of Jharkhand will be studied during the course of the research," he added.
He said in order to get better results, the institute will consider students from tribal-dominated districts as well as districts where the tribal population was not sizeable. "We will collect data from Khunti and Simdega where the tribal population is quite high. We will also collect data from Koderma and Palamau where the percentage of tribal population is not that high," said Ranendra.
One of the objectives behind this research, Ranendra said, was to identify the psychological barriers that make tribal children behave in a particular way, and eventually address those issues in order to help them overcome their psychological challenges.
"If you take a walk in the campus of any college in Ranchi, you will notice the difference in the body language of tribal students who come from a rural background and the ones who were born in the cities," said the TRI director. "There has to be a psychological stimulus making them act the way they act, and nobody has ever tried to study the factors that ultimately lead to such behavioral changes," he added.
As per the 2011 census, around 27 per cent of the 3.29 crore people in Jharkhand are tribals. More than three-fourth of the tribal population, as per government data, lives in rural areas and are mostly dependent on agriculture.