Jharkhand news digest: Notices served to 55 private hospitals for violating fire safety norms
Elsewhere in the state: Farmer killed in road accident; Extortion demand from property dealer; 5 injured in bee attack; IED diffused at rebel stronghold Khasmahal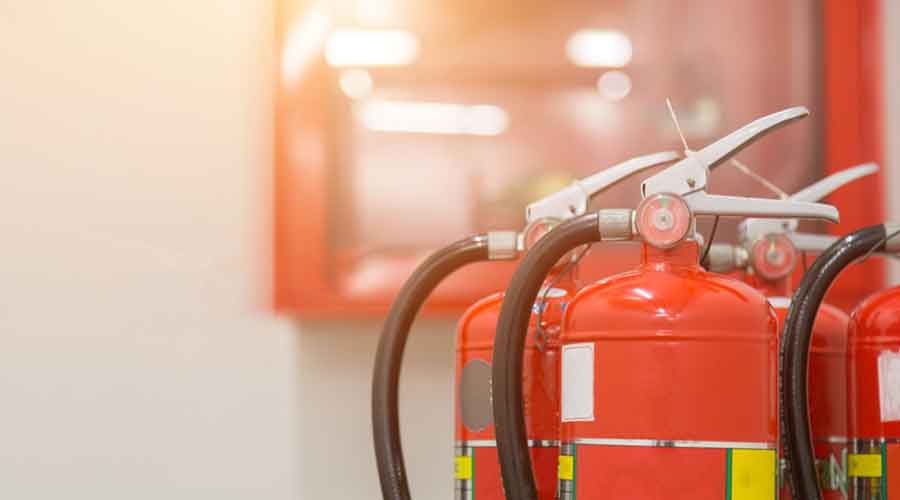 Obtaining a no-objection certificate from the fire department for the private hospitals and other health providers operating in Bokaro Steel Plant is not easy.
Shutterstock
---
Published 01.06.21, 01:15 AM
|
---
Bokaro: The district health department has started taking action against the private hospitals, nursing homes, dental clinics and diagnostic labs operating without a proper fire safety system.
After conducting a survey, the health department on Monday served notices to 55 private hospitals and other centres asking them to make necessary arrangements within 15 days or face legal action. Majority of these medical institutions are situated in the township of Bokaro Steel Plant.
Civil surgeon, Dr A.K. Pathak in the letter wrote, "To ensure 100% compliance of fire safety norms according to the prescribed standard within 15 (fifteen) days, otherwise relevant action will be taken against the concerned under the Clinical Establishment Act 2010.".
However, obtaining a no-objection certificate (NOC) from the fire department for the private hospitals and other health providers operating in Bokaro Steel Plant (BSL) is not easy.
"Private hospital, pathology lab, diagnostic centers and nursing homes running in Bokaro Steel City falls under the category  of "restricted trade" under company rules and such a trade cannot be run from a leased premise without prior written permission of the lessor (BSL)," said a BSL officer.
Before obtaining NOC from fire department, the health institution should have to get approval from BSL, which several times earlier had served them notices directing them to close down their operations. In February, 2020 Jharkhand State Pollution Control Board (JSPCB) has also raised concern over the violation of bio-medical wastes by the private hospitals and nursing homes operational in BSL township. However, for obtaining fire NOC, these medical institutions should have to apply online going through the website.
Bokaro Fire Station in-charge Satyendra Pathak said, "We had conducted fire safety audit of all the private hospitals in April. 55 hospitals and nursing homes were found running without complying with fire safety norms. This is a matter of concern for the patient in those hospitals and also for the doctors and other personnel working there. These hospitals should have fire safety as per the prescribed standard norms."
(Our correspondent)
Farmer killed in road accident Ramgarh: A farmer died in a road accident on Monday near the Kothar Petrol Pump of Ramgarh police station area.
Sub Inspector Sonu Kumar said, "Amjad Ansari,30, a farmer of Jariyo, was returning on his scooty from Ramgarh. An LP truck coming from Bokaro crushed the rider in a collision. He died on the spot. As soon as the incident was reported, the family of Amjad Ansari reached and caught the driver. Police took possession of the truck and its driver and helper."
After the accident, the family of the deceased beat up the truck driver and helper.
Social worker Umesh Kushwaha said that the driver and the helper of the truck were heavily intoxicated. The truck was on its way to Ramgarh from Bokaro. Police have seized the truck. Amjad Ansari's body has been sent for post-mortem.
(Our correspondent)
Extortion demand from property dealer
Dhanbad: Bhuli based property dealer Sahabuddin Siddiqui on Monday lodged a complaint with Dhanbad police regarding extortion demand by Aman Singh, an accused in the Niraj Singh murder case of 2017, who is presently lodged in Hotwar jail of Ranchi.
Siddqui informed police that he received two whatsapp messages from one Chhotu Singh, a member of Aman Singh's notorious gang demanding extortion money of Rs 50 lakh and threatened to kill him if he failed to pay the money within 72 hours.
Earlier, Ashraful Hasan also known as Lala Khan, a Wasseypur based property dealer was killed by unidentified criminals on May 12, when he was heading towards his house on a bike. The name of Aman Singh also figured in the murder of Ashraful Hasan.
(Praduman Choubey)
5 injured in bee attack Hazaribagh: Five people at a wedding party sustained injuries from a bee attack in Jeruadih village in Tatijharia block, around 35km away from Hazaribagh district headquarter.
Villagers said someone targeted the bee hive with a stone.
The injured were sent to a local health centre while the marriage was solemnised at Dharmpur Shiv temple.
(Vishvendu Jaipuriar)
IED diffused at rebel stronghold Khasmahal Bokaro: A joint team of district police and 26 Battalion CRPF recovered an Improvised Explosive Device planted by suspected Maoists under a culvert at Khasmahal area under Gandhinagar police station, said SP, Chandan Kumar Jha on Monday.
"Security personnel, acting on a tip-off conducted a raid at the spot and found active IED planted under the culvert situated on a main road. It is difficult to say at this point of investigation about who has planted the IED, but though the area is a Maoist stronghold, their involvement cannot be denied," said the SP.
Sources suspect Maoists strategically planted the IED near the culvert to trigger a blast targeting security personnel patrolling the area.
The IED was about 12.5kg, which was diffused at the spot by the bomb disposal squad of CRPF.
The district police have intensified their vigil in the area.
(Our correspondent)