Jharkhand govt vows whip on lynching
'Secularism' in Governor Droupadi Murmu's speech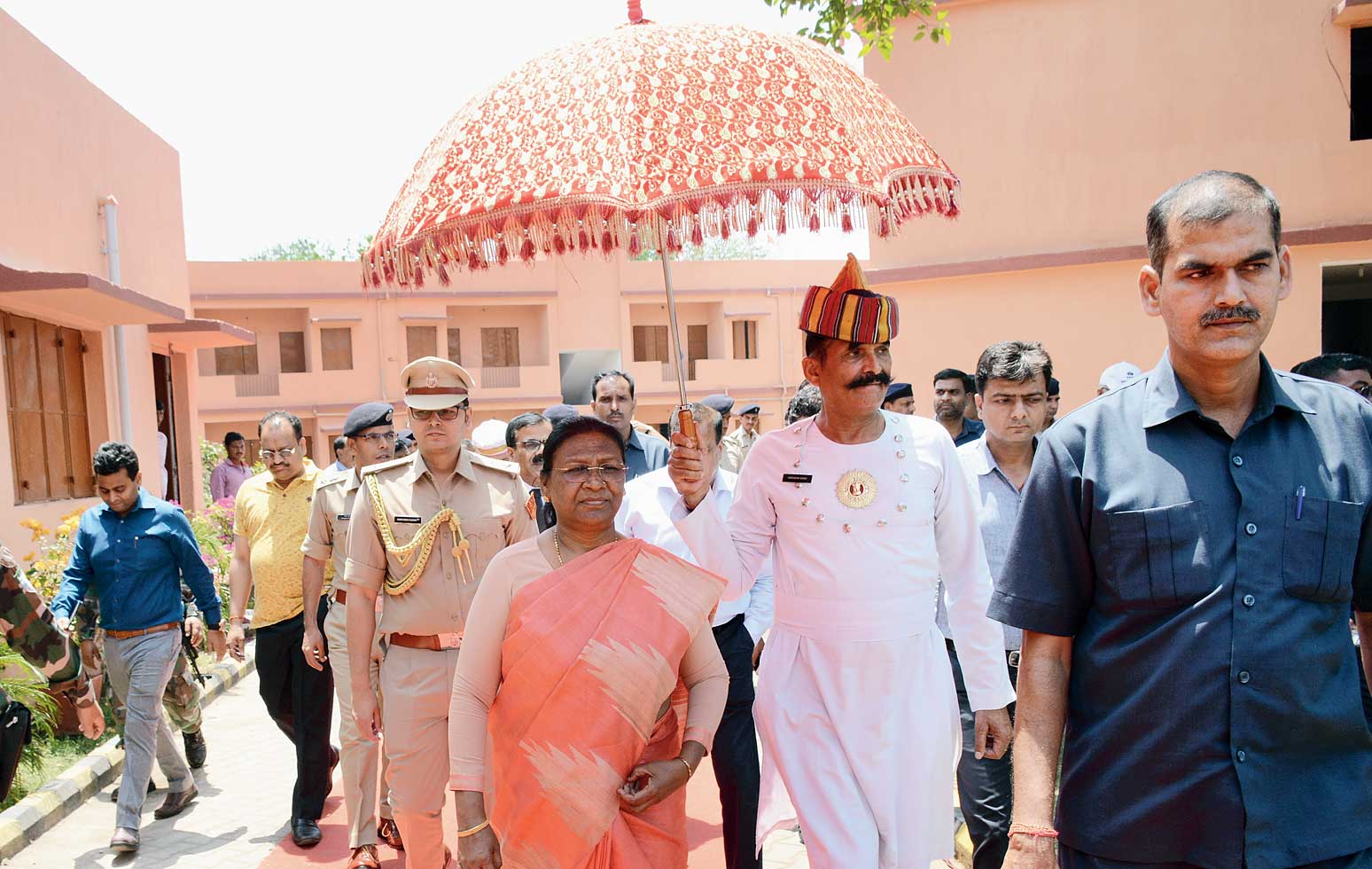 ---
Ranchi
|
Published 07.01.20, 08:01 PM
|
---
Secularism and freedom of expression are the priorities of the Hemant Soren government, Jharkhand governor Droupadi Murmu said in her address on Tuesday, the second day of the three-day Assembly session.
"Our government... will take strong action against mob lynching to protect secularism and freedom of expression," the governor said.
There have been at least 21 mob lynching cases in the state since March 2016, many by cow-vigilante groups.
Among them was the June 2019 case of Tabrez Ansari, who was forced to chant "Jai Shri Ram" and "Jai Hanuman". In two cases, those of Alimuddin Ansari of Ramgarh and Mazloom Ansari of Latehar, lower courts convicted the accused. Hazaribagh MP Jayant Sinha had felicitated some of those who beat up Alimuddin, recorded it and circulated the clips online.
Among the other priorities of the new government, Murmu mentioned jobs for youths, help to farmers, women's empowerment, the security shield of constitutional rights for tribals and the downtrodden, land to the landless, and freedom to Dalits, tribals, minorities and the poor trapped wrongly in cases.
The governor said all vacancies in panchayats, blocks, subdivisions and districts would be filled and farmers would get minimum support price of their produce taking into consideration their costs.
The government, Murmu said, will protect the land of farmers and arrange for their training at the block level.
She also spoke about increasing man days to ensure job guarantees in non-agricultural season for farmers.
Murmu said the government would strictly enforce the provisions of the CNT and SPT Acts, the Forest Rights Act and the Indian Forest Act.
The governor said government schools would be provided with modern equipment, computer education, and coaching institutions for students preparing for competitive examinations. Youths will get loans for higher education and skills courses.
Among the priorities, she listed better health facilities, better quality of life in slum areas, and provision of starting industrial units without licence and no-objection certificates.
After the governor's speech, chief minister Hemant Soren tabled the first supplementary budget of over Rs 4,210 crore.
Earlier, the House unanimously elected Rabindra Nath Mahato as Speaker.