Jharkhand gets cracking on Ranchi clean-up
Govt calls meeting with civic bosses, cops after high court prod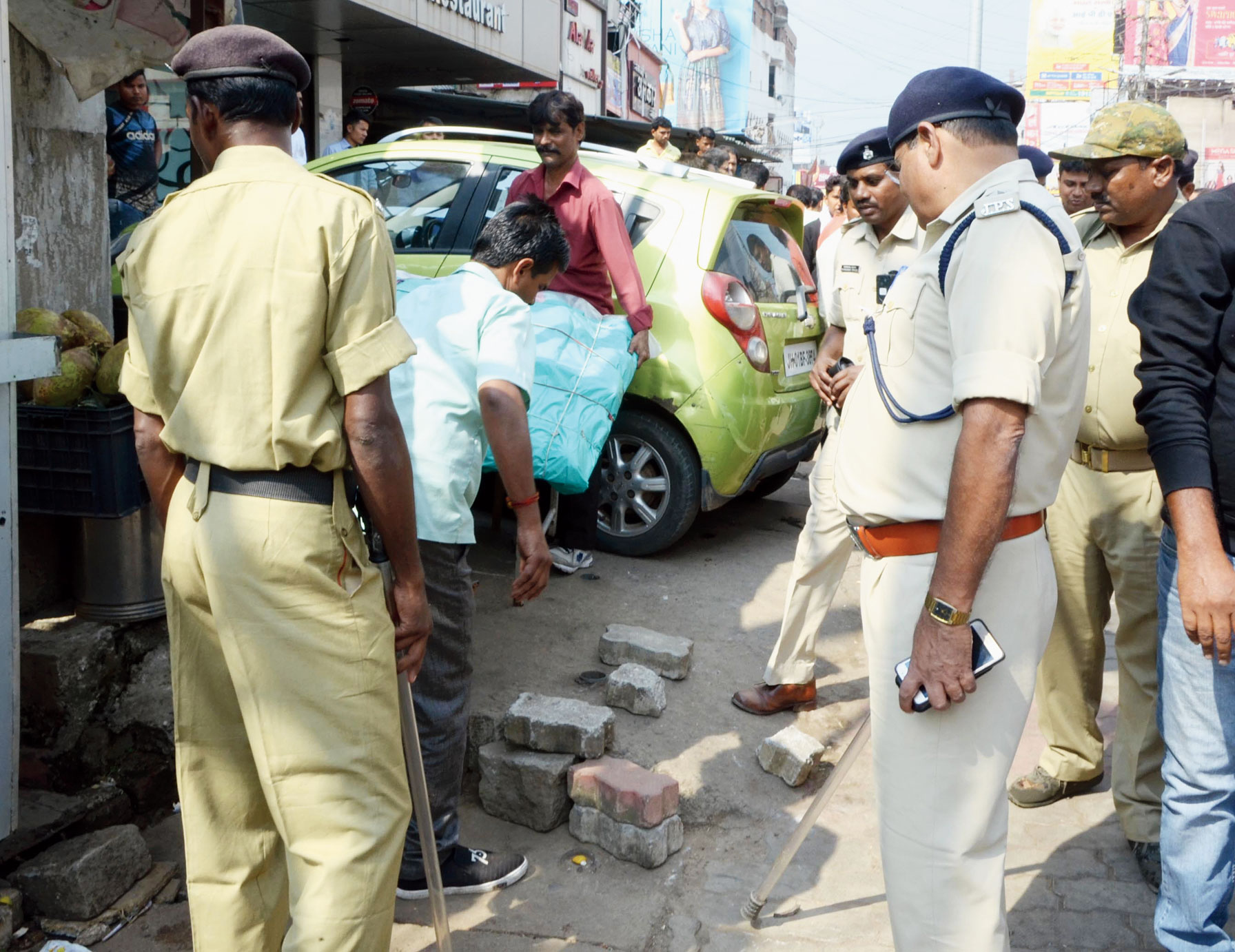 ---
Ranchi
|
Published 27.10.18, 06:12 PM
|
---
Secretary of state urban development department Ajay Kumar Singh will hold a meeting with the officials of Ranchi district administration, RMC and traffic police on Monday following a high court order to assess whether the condition of civic amenities and traffic in the capital had improved or not.
The court had on October 5 directed the department to submit a report enumerating its views and the steps being taken for improvement.
The meeting will be attended by RMC commissioner Ma-noj Kumar, Ranchi traffic SP Sanjay Ranjan Singh and Ran-chi DC Rai Mahimapat Ray.
The high court has also directed the department to include in the meeting petitioners Diwan Indranil Sinha and Rahul Kumar Das who had filed separate PILs in 2017 and 2015 about the poor civic upkeep in the city. The PILs were taken up by a bench of Chief Justice Aniruddha Bose on October 5 and a directive issued to the urban development department.
"The honourable high court has directed the secretary of urban development to convene a meeting with the petitioner or their counsel, RMC and other concerned department to have a discussion over encroachment, free pathways and cleanliness in the city. The urban development department has been asked to file an affidavit and point out what steps have been taken in the past and to indicate what remedial and preventive measures are proposed to be taken in future. The next hearing of the case has been listed for November 2," the letter issued by the office of Advocate General of Jharkhand states.
Last year, Sinha had a filed a PIL seeking judicial intervention in curbing mosquito menace in the city. The then Chief Justice P.K. Mohanty had sought the personal appearance of mayor with explanation on the steps taken to curb mosquito breeding.
RMC insiders said the civic body was in tight spot.
"We have improved infrastructure in the last one year, but complaints about poor civic amenities exist. Out of 53 RMC wards, Essel Infratech looks after 33 where public feedback is not satisfactory. Safai workers of the company frequently strike work. The firm has not yet begun the project to turn solid waste into power at Jhiri," an RMC official said.
The municipal commissioner said anti-encroachment drives were being conducted to end traffic congestion.
"New traffic lights have been installed and more will be added in 14 new locations. The newly constructed vendor market at Jaipal Singh Stadium will end encroachment on Main Road by roadside shopkeepers. As far as cleanliness is concerned, Essel Infratech has been served a notice to either improve its performance or face termination of contract. Our focus is to increase RMC's efficiency in case the company is removed," he said. The fresh high court directive has prodded the district administration into taking some cosmetic steps.
An anti-encroachment dr-ive has started a couple of days ago to clear congestion from Daily Market on Main Road.
"Traffic and anti-encroachment drives are a continuous process and can't be successful without public cooperation. We are trying to streamline vehicular movement and designate parking spaces. But we require more manpower for deploying cops on important stretches," traffic SP Sanjay Ranjan Singh said. Out of the 790 sanctioned posts in Ranchi traffic police, 515 are vacant.
Ranchi DC said some route diversions would be planned to control traffic during peak hours. "Plans to offer better traffic and civic amenities remain unimplemented till prodded by the court. Recently, dengue was reported in the city. Earlier, only Main Road and Kantatoli were known for traffic chaos, now it has spilled over to Circular Road as well. Traffic police and district administration allow parking in front of Ranchi Women's College. Washing of truck is allowed in Ranchi Lake. I will raise these issues," petitioner Sinha said.