Jharkhand focuses on water conservation
Agriculture minister Badal Patralekh on Saturday launched one of the most extensive projects in state's history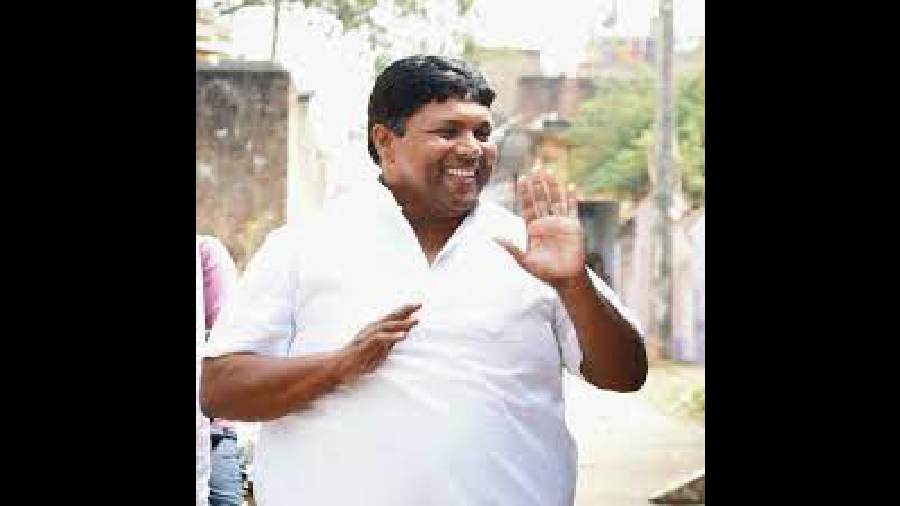 ---
Jamshedpur
|
Published 22.01.23, 03:23 AM
|
---
Jharkhand, which declared 22 out of 24 districts as drought-hit last year, has started New Year with a focus on water conservation.
Jharkhand agriculture minister Badal Patralekh on Saturday launched one of the most extensive water conservation projects in the state's history (since it was carved out of Bihar in 2000) for the renovation of 2,133 ponds (both government and private) and the construction of 2,795 percolation tanks across all blocks of 24 districts, costing Rs 467.32 crore to the state exchequer. The projects are scheduled for completion in two years.
Jharkhand government declared 226 blocks in 22 districts as "drought-hit" in October last year and announced an interim relief package of Rs 3,500 to each of more than 30 lakh farmers.
"The scheme of pond renovation and percolation tank construction is being launched for the happiness of farmers and lays a strong foundation for water conservation in the entire state so that crop growers are safeguarded against vagaries of monsoon," said Patralekh.
"With improvement in the condition of electricity in the villages, irrigation can be arranged smoothly from the pond. In this episode, we have resolved to make the concept of a Smart Village a reality. A society can be formed by increasing the number of members of the Pani Panchayat and that committee would soon be given the responsibility of fish farming in the pond. The proposal is under consideration," said Patralekh.
The agriculture minister also put stress on integrated farming rather than mono-cropping.
"There is a need for integrated farming and in view of this, we are ready to provide whatever support the farmers need from the government. The officials of the department are constantly working with the aim of benefiting the farmers. Our government has deposited Rs 1,885 crore in the farmers' accounts in the last 3 years, which is enough to show that the government is very sensitive towards the farmers. The aim of the government is to ensure a 20 per cent contribution of farmers in Jharkhand's GDP," said Patralekh.
He also announced that farmers will soon be strengthened under the Mukhyamantri Pashudhan Yojana and informed that so far 31,33,000 applications from drought-affected farmers have been received and payment has also been made to 8.5 lakh people.
Agriculture department secretary Abu Bakar Siddiqui stressed the proper use of water and its conservation.