Jharkhand Assembly election results 2019: Jamshedpur East picks Saryu Roy over Raghubar Das
By the end of the last and 20th round, Roy had polled 73,332 votes to beat Das by a margin of 15,725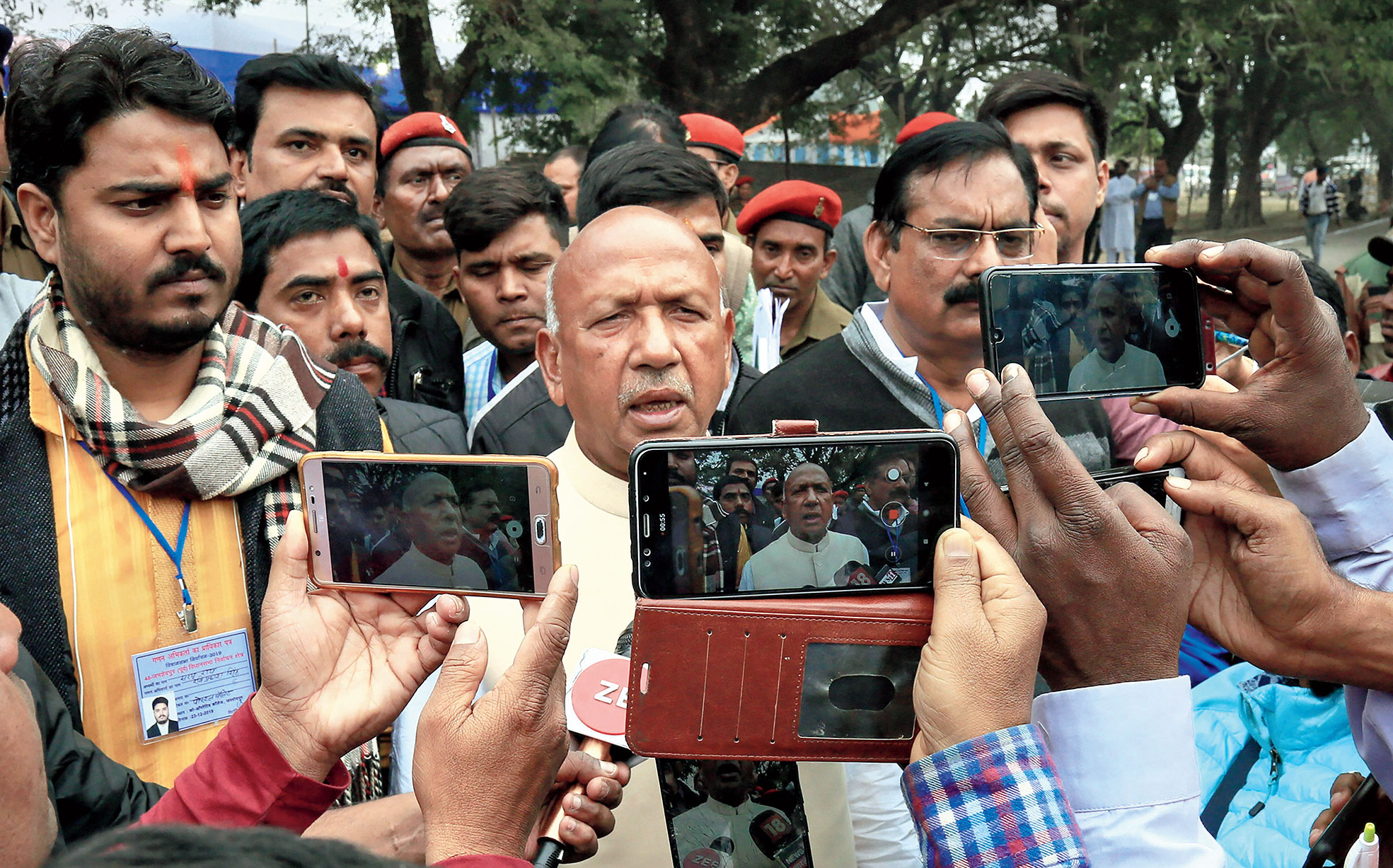 ---
---
In the most dramatic denouement of this Jharkhand Assembly election, Raghubar Das on Monday joined the band of chief ministers who suffered a drubbing in polls.
What made Das's defeat more humiliating was that it was his first in 25 years from the constitiency, Jamshedpur East, and was orchestrated by his former party colleague, Saryu Roy. Das, believed to have denied the outspoken Roy a party ticket this time, set off a chain of events that culminated in his most stunning fall from grace.
Das can take comfort from the fact that his predecessors Shibu Soren, Arjun Munda, Babulal Marandi and Hemant Soren have lost in Assembly polls before. But none before him had completed a full five-year term in office. And none had been distinguished on public platforms by Prime Minister Narendra Modi as his "friend and brother".
Das had perhaps sensed which way the wind was blowing when he chose not to visit the counting centre at Jamshedpur Cooperative College, though he was in the steel city since Monday evening. Around 11am, Das while preparing to leave Jamshedpur for Ranchi, told a bunch of journalists near his Agrico residence: "Counting is in its initial stage. Votes received by Saryu Roy are those of the JVM and Congress. I assure you that we will form the next government."
Till the third round, Roy had trailed Das, though by a slender margin of 156.
However, Roy surged into the lead from the fourth round onwards with 1,077 votes. By the end of the last and 20th round, Roy had polled 73,332 votes to beat Das by a margin of 15,725, winning Jamshedpur East.
A close aide of Roy called this the "people's verdict".
"In the initial three rounds, the EVMs were from Bhalubasa and Baradwari, strongholds of Raghubar Das, and we had anticipated this outcome (Roy trailing). But even then, Royji trailed by a slender margin, proving we got votes even in the CM's stronghold. We got votes from across all areas of the Jamshedpur East seat," he said. "It seems people spoke in one voice."
Speaking to The Telegraph, Roy called it "a victory for the masses".
"I was new to this constituency but it was the people who supported me throughout and considered me as an alternative to vent their feeling of anger against the sitting MLA and chief minister. Now that I have won, I will continue to work for people's issues."
Roy, who had campaigned for the JMM and Hemant Soren in Santhal Pargana, however ruled out joining the government.
"I won't join any party or government. I will give merit-based support to the current government and support it on pro-people issues," said Roy.
'Blind faith'
Saryu Roy, who had been with the BJP for decades, blamed the party central leadership's blind faith on a single person (read Raghubar Das) for the current state of affairs.
"The BJP central leadership relied blindly on the feedback of a single person and remained aloof from ground realities," Roy said. "I had briefed the central leadership including Prime Minister Narendra Modi and Amit Shahji on the prevailing situation and mood in the state. But they did not pay me any heed. Now such is the condition of the BJP in Jharkhand," said Roy.
Roy no to BJP
Roy also ruled out joining the BJP again.
"There is no question of joining the BJP as I am hurt by the party's style of functioning," said Roy. "I just want to work for the people of my constituency and keep a watch on what the government does and flag relevant issues."
Raghubar 'arrogance'
A BJP leader of Jamshedpur East seat told The Telegraph that it was the arrogance of Raghubar Das and the people's resentment against him, his family members and close associates ultimately led to the CM losing the seat.
"Das and his coterie, as well as senior BJP leaders from the Centre failed to read the ground realities and people's aspirations. They overlooked the good work of many senior local BJP leaders like Amarpreet Singh Kale, for instance. Cadres started mistrusting him," said the leader.