JDU washes hands of Kishor's bill views
The JDU had backed the Citizenship bill in the Lok Sabha on Tuesday and in the Rajya Sabha on Wednesday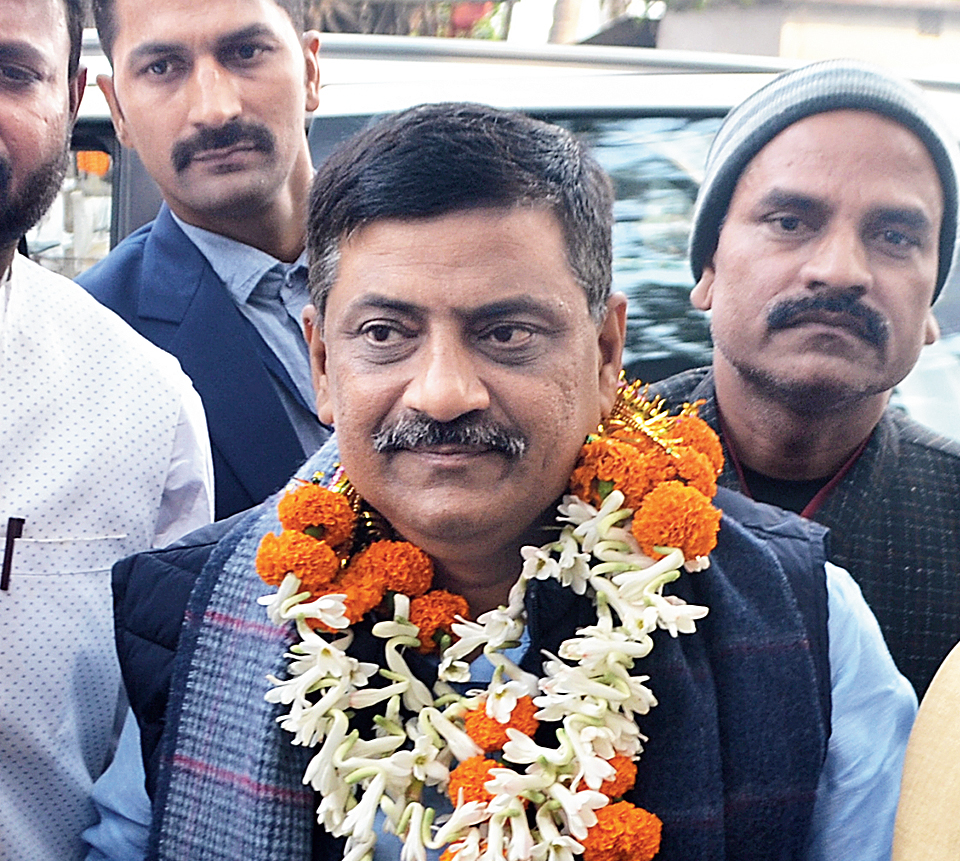 Bihar minister Sanjay Jha in Dhanbad on Wednesday.
Picture by Shabbir Hussain
---
Dhanbad
|
Published 11.12.19, 08:37 PM
|
---
A day after senior JDU leaders Prashant Kishor and Pavan Varma publicly expressed their disappointment at the party's stand on the controversial Citizenship (Amendment) Bill (CAB), Bihar water resources minister and JDU veteran Sanjay Jha on Wednesday clarified that the views of Kishor and Varma were personal and not linked to the party.
The JDU had backed the bill in the Lok Sabha on Tuesday and in the Rajya Sabha on Wednesday, Jha told the media in Dhanbad where he had come to campaign for his party in Jharkhand polls.
"Our national president-cum-Bihar CM had made the JDU's stand clear earlier," said Jha. "Our party's line was very clear on three issues, Article 370, the Ram temple in Ayodhya and CAB."
"On Article 370, our stand was very clear from the Atal Bihari Vajpayee era that we would oppose its scrapping," he said. "Similarly on the Ayodhya issue, our position was clear, that it should be sorted out either through the court or through mutual agreement. Since the issue has been resolved through the Supreme Court's judgment, we are supporting it," Jha said.
"Similarly, on CAB, we were clear about our support," he added. "Nitishji has spoken, and our legislative party leaders will further articulate the party's views on the floor of the Parliament."
On the JDU national vice-president Kishor not toeing the party line, Jha said: "How can he be above the party?"
He said no one was above Nitish Kumar in the JDU.
Hitting out at the BJP in Jharkhand over lack of development, Jha said: "I got stuck in traffic here. Come to Patna and see the flyovers."
On the JDU's poll prospects in Jharkhand, he said only the people knew how many seats the JDU would win. "Whatever be the result, the JDU will work for people here."