Jamshedpur soccer spurt
35 teams have enrolled their names for the qualifying rounds of the Jamshedpur Sporting Association league this year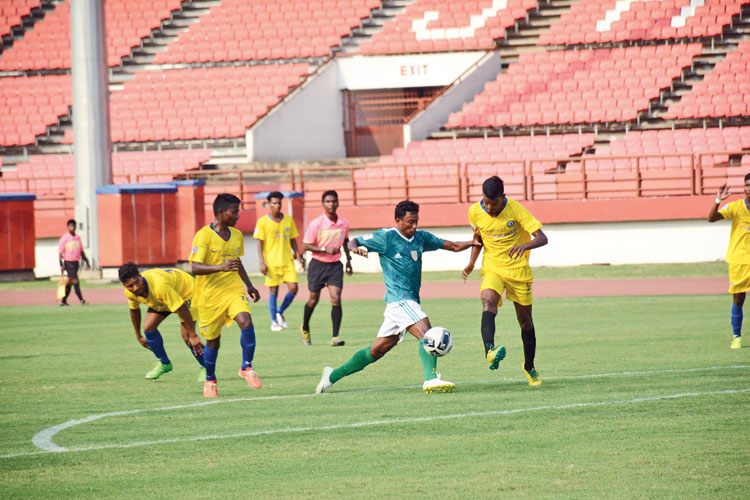 ---
---
JFC's entry into the cash-rich Indian Super League has had a positive bearing on the city's aspiring footballers.
As many as 35 teams have enrolled their names for the qualifying rounds of the Jamshedpur Sporting Association (JSA) league this year. The qualifiers will kick-off at Tinplate ground near Golmuri on March 16.
"We never had so much entries last year," JSA secretary Avinash Kumar said on Saturday. "The entries stood at 24 last year. JFC playing the ISL has pepped up the popularity graph of football in the city. Aspiring footballers are taking to the sport and forming teams to participate in the JSA league."
He, however, said they would restrict the entry of teams for qualifying to 15 or 16 in the next season.
"More teams mean more complications," Kumar reasoned.
Four top teams from the qualifiers will make it to the JSA league and play in the A division.
The over-seven-decade-old JSA football league is the most popular fixture across Jharkhand. A total of 24 teams, including corporate giants Tata Steel and Tata Motors, will compete in the Premier Division, Super Division and A Division league starting next month.
Kumar, a former Bihar Ranji Trophy captain and senior manager with Tata Steel sports wing, added they would start preparing the grounds for the league.
"The venues will be decked up after the conclusion of the qualifying rounds on March 26," he added.