How Christmas is everyone's party
Where cakes meet arsa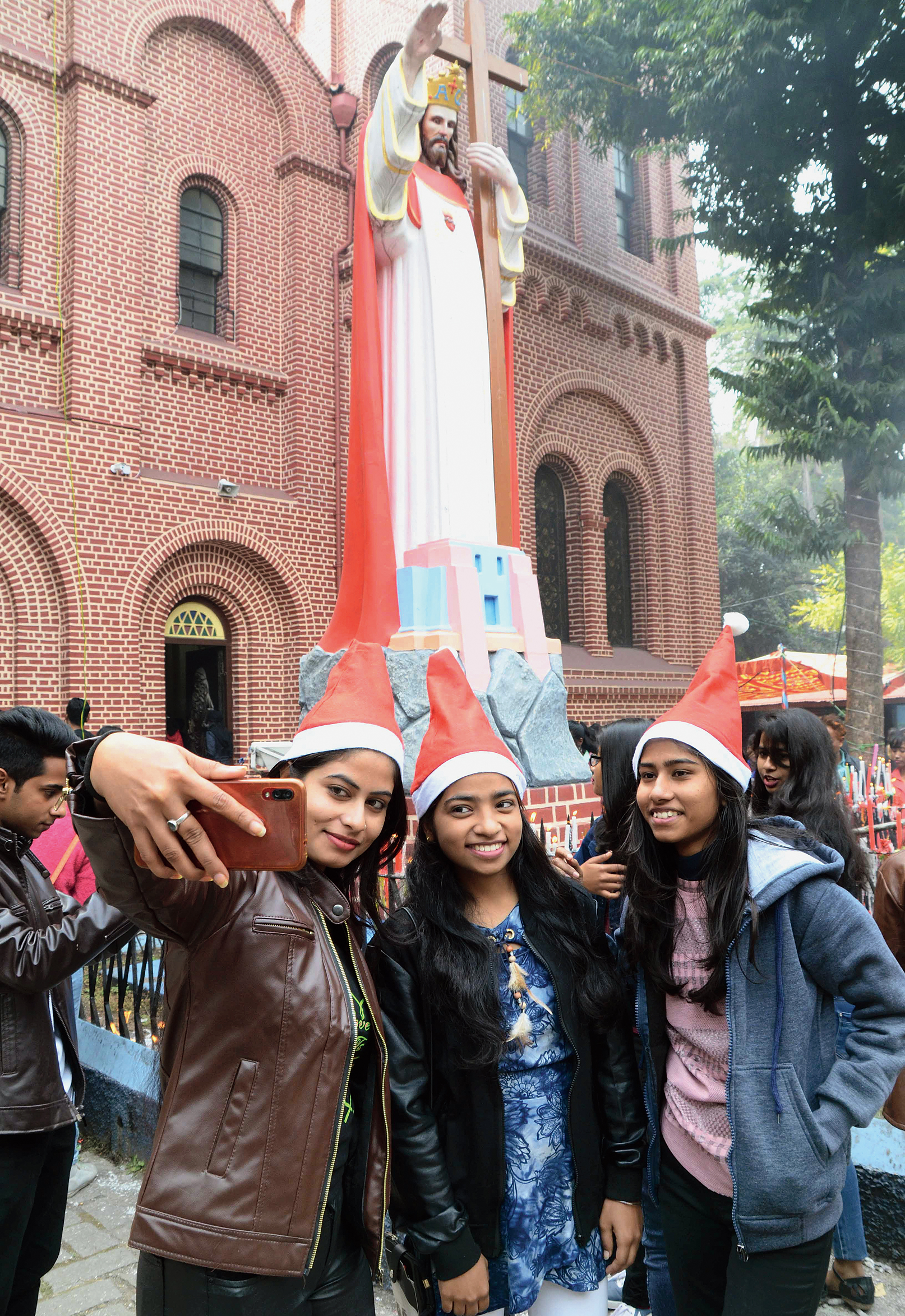 ---
|
Ranchi
|
Published 25.12.19, 11:35 PM
---
Prayers, greetings and groupfies, that's how Christmas Day started for thousands at churches here on Wednesday.
Though it was a cloudy day, a large number of people, including many non-Christians, gathered at St Mary's Cathedral on Purulia Road.
Sunita Singh, a resident of Burdwan Compound, lit a candle. "I come here every Christmas and light a candle," Singh smiled.
Many streets in the capital were decorated with stars and streamers. Carols were played on loudspeakers.
People met friends and relatives with gifts to celebrate Christmas.
William Toppo, a resident of Lalpur area, said this was also the day when youngsters show off their talents in various programmes. "Many youngsters who sing or play the guitar and drums organise small live concerts. People of the locality, friends and family gather around to listen. Some of these kids are pretty talented," Toppo said.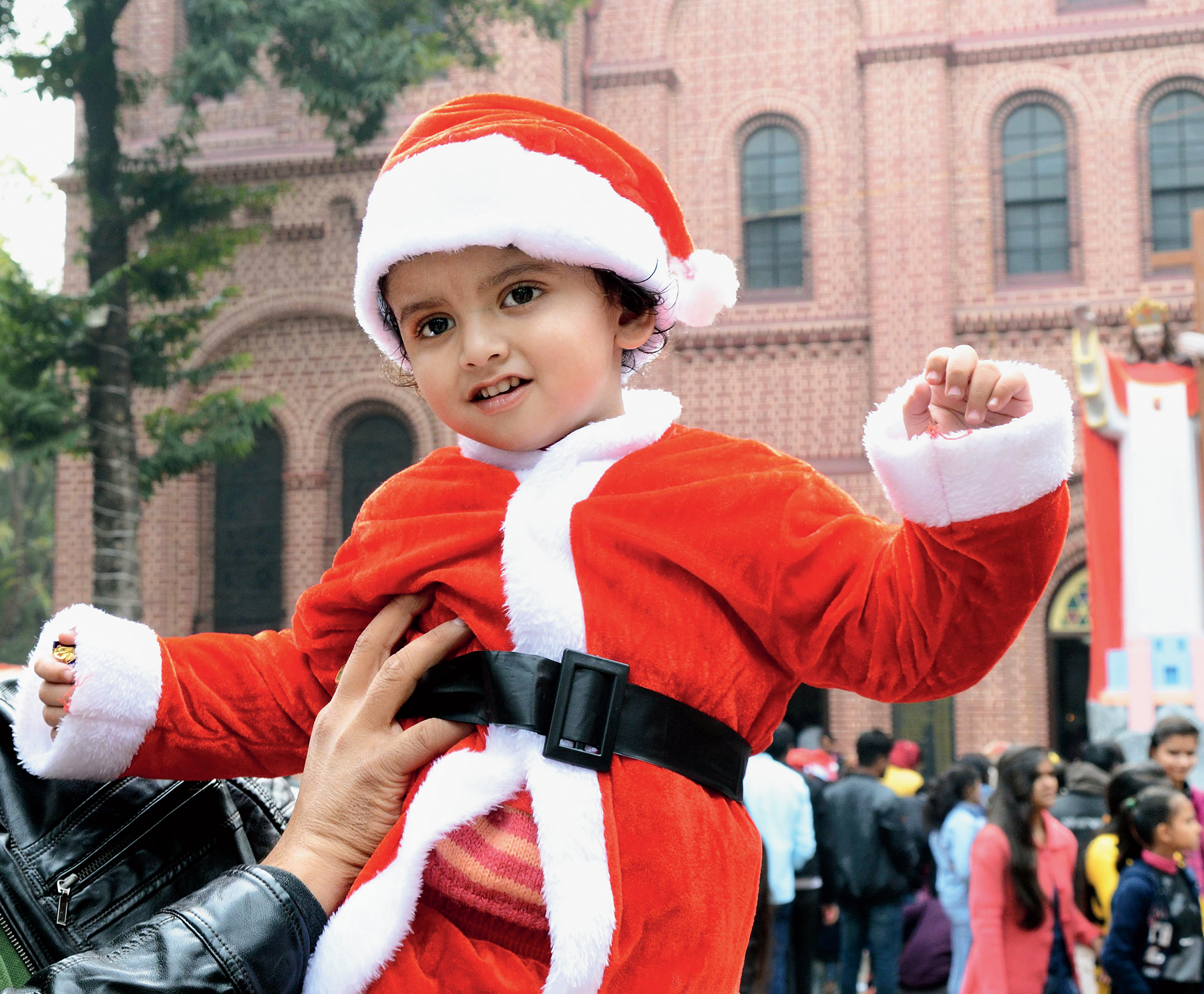 He added many localities had planned these kind of small cultural programmes to be held over the next few days.
Joseph Tirkey, who lives in Bahubazar area, said Christmas was memorable for another reason — food.
"Sure, there have been a lot of changes, more people eat out or order takeaways, but I know many families who make it a point to serve homemade lunch and dinner, even if it is simple fried rice and a chicken curry, or at least a cake baked at home on Christmas," he said.
He added every family had its special cake recipe passed down the generations. "In my family, we prefer home-made cakes for Christmas, though a lot of fancy stuff is available in the market nowadays. But I think the aroma of a baking cake at home brings out the real spirit of the season," Tirkey smiled.
He added that cakes apart, as they were tribal Christians, a lot of tribal dishes were also served. "These days, kids in Ranchi are exposed to the fast food and food court culture. But I am happy to say they still love arsa, a tribal delicacy" Tirkey said. "We never miss making arsa during Christmas to eat and treat others. Call it the tribal cookie."
Asked what arsa was, he said it was a homemade deep-fried sweet made with a batter of rice powder, jaggery and tiny pieces of dry coconut.