Fan of Mahendra Singh Dhoni 'walks' 1,400km and waits
The 18-year-old said the former cricket captain would certainly spare 10 minutes for him as he came from such a far-off place on foot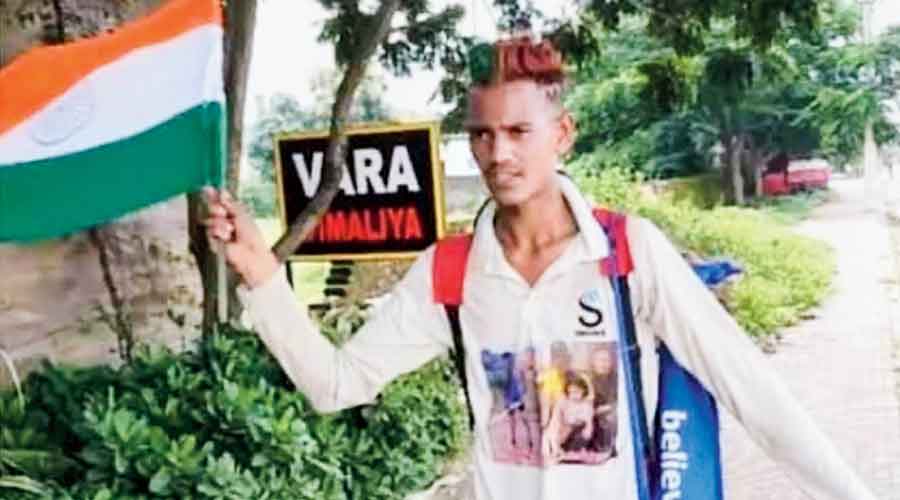 ---
Ranchi
|
Published 15.08.21, 12:43 AM
|
---
A fan of former cricket captain Mahendra Singh Dhoni had come all the way from his village in Haryana to Ranchi in Jharkhand to meet his idol.
"Dhoniji se mil ke hi ghar lautunga (I will return home only after I meet Dhoni)," said Ajay Gill, who was waiting outside the gate of Dhoni's farmhouse at Simalia on the outskirts of Ranchi on Friday morning.
The 18-year-old said Dhoni would certainly spare 10 minutes for him as he came from such a far-off place on foot. Though it is a tough ask, Ajay claimed to have walked for 16 days since July 29 to cover over 1,400km from his village Jalan Kheda in Hisar district of Haryana.
The only problem was Dhoni was in fact in Chennai and getting ready to fly to Dubai on Friday for the resumption of Chennai Super King's IPL campaign.
He was adamant to stay put there till he met Dhoni even when told that his idol would return after about three months. Hearing about him, a young businessmen went to meet Ajay and convinced him to return home.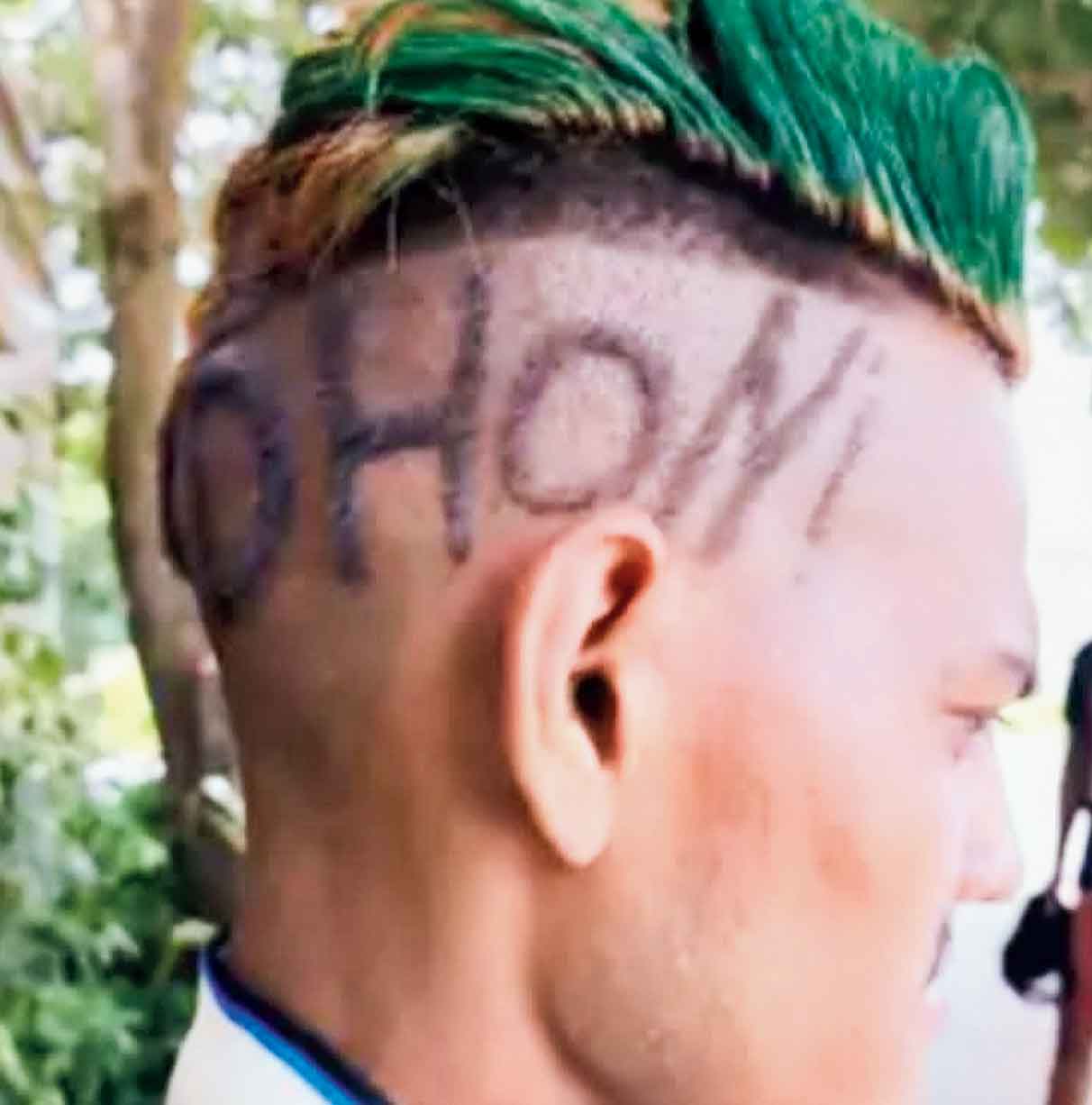 Ajay, who works at a saloon at his village, drew the attention of passersby because of his look.
He had coloured his hair yellow, orange, dark blue and light blue — the colours of Dhoni's CSK — and also partially tonsured his head in such a manner that "Dhoni" was written on one side and his nickname "Mahi" on the other side.
"A fellow barber from Sonepat did it for free when he found me walking towards Ranchi and learnt about my purpose," Ajay said waving the Tricolour he was carrying.
"I'll also get it signed by Dhoniji," he further said, bringing out a cricket bat from a kit slung over his shoulder.
Asked about the reason for his adulation, Ajay said he also played cricket earlier but stopped after Dhoni declared his retirement from international cricket.
On why he had come all the way to Ranchi, Ajay said: "I now want to start afresh with his blessings," adding that Dhoni had come in his dream one night and asked him to visit.
"We are impressed that he walked all the way from Haryana but convinced him to return now and come again later," said Anurag Chawla who along with his three friends took him to a hotel for the day and also bought him a ticket for a Delhi-bound flight in the evening.
"Ranchi is a beautiful place with its wonderful people," Ajay said before boarding the flight, adding that he was grateful to them for everything they did.
"This being Dhoni's hometown, Ranchi has its share of both cricket and the craze for the game," an onlooker said at the airport, adding that they witnessed the second that day.