Elephants use 3 corridors to reach Hazaribagh: Regional conservator
Appeal to remain vigilant this time of the year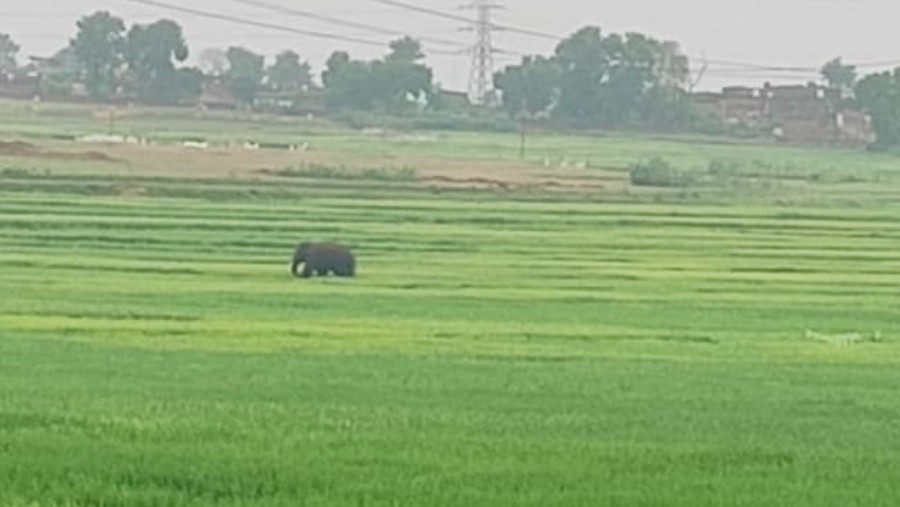 ---
Hazaribagh
|
Published 24.09.20, 09:53 PM
|
---
Elephants use three corridors to reach Hazaribagh every year, regional chief conservator of forests (Hazaribagh range) Sanjeev Kumar said on Thursday while asking people to remain alert during this time of the year. 
On the lone male elephant which has killed two women in the Vishnugarh block, Kumar said the forest department was keeping an eye on its movements. It was last spotted on Thursday at Madmo village on the border of Hazaribagh and Giridih. 
Talking to The Telegraph Online on Thursday, Kumar said the three corridors elephants use to reach Hazaribagh lie in three districts: Giridih, Latehar and Bokaro. He said herds coming from Giridih use Bagodar forests which are connected with Hazaribagh to sneak in here or neighbouring Bokaro. The herds also follow this path of retreat but sometimes go to Koderma via Barhi as well.
The second route is from Latehar from where elephants pass through Tandwa of Chatra to enter Barkagaon in Hazaribagh. Currently, a herd which has unleashed a reign of terror in this part of the district entered using the Latehar corridor.
The third route is via Bokaro, and the lone elephant which is on a killing spree used Churchu forests to enter Hazaribagh. 
Kumar said the lone elephant was separated from its herd and so out of anger, it's behaving this way. "I urge people to be extra cautious as a herd can be spotted from a distance but not a lone tusker," he said. 
He said the elephant was spotted in Madmo of Hazaribagh for the last time in the morning and later information came about it going to Giridih forests via Dumri.
Kumar said that they have received multiple reports of villagers disturbing the herd while taking pictures and selfies by getting close to the animals.
"It's time of their migration, which will continue till December. So, don't disturb them and if they enter a human settlement, make use of torches," he added. 
Kumar said a herd never stays at one place for long. But in case any female is pregnant, the herd may prefer to stay at one spot instead of moving around, he added.
Kumar even asked people to inform the forest department if they see elephants entering their village. "Though we keep a watch on the movement of elephants, especially this time of the year, still villagers should inform the department officials," he added.