Elephants on rampage in Bokaro's Gomia block
Herd destroys acres of crop; villagers demand compensation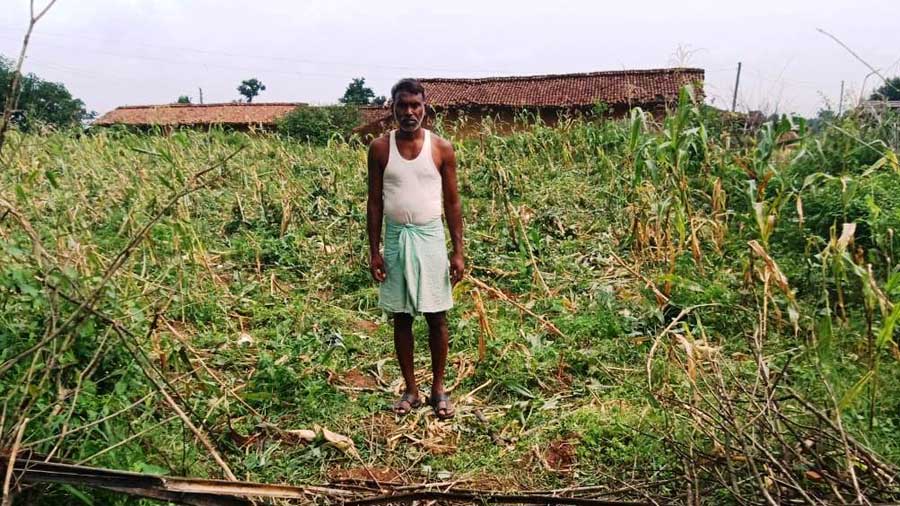 ---
|
Bokaro
|
Published 01.09.20, 11:00 PM
---
A rampaging herd of elephants is giving residents of more than a dozen villages near Jhumra Hill in Gomia block sleepless nights.
On Monday, the herd raided Baltharwa village and damaged two homes, forcing residents to spend the night with their children on the roof of their homes. A team of experts from Bakura in Bengal had to be called in to ward off the elephants.
The residents beat drums and lit fires at a few spots but failed to chase away the animals. The elephants wandered the streets for about four hours and then entered the fields of maize.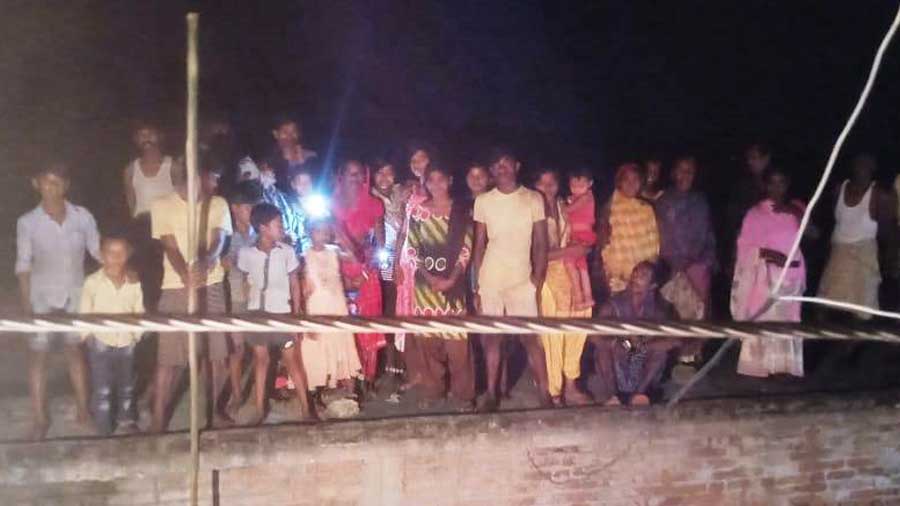 The herd, which comprised 22 elephants, including four calves, later left for a nearby forest.
"The maize crop in a few acres was destroyed by the herd," said Moti Mahto, a villager.
Most villagers, especially women and children, are fear-stricken. Residents of Simrabeda, Suarkatwa and other villages in the Pachmo panchayat are constantly on alert for the elephants.
Manoj Pahariya, another villager, said: "Those who live in huts are the most worried. When the elephants came, we ran to take shelter on the roof of the pucca houses or in schools and community halls. The elephants mostly enter the villages at night in search of foodgrain. They demolish the walls of the huts to eat stocked foodgrain."
The herd had come from Bagodar area of Giridih. It entered Upperghat areas of Nawadih block, crossing the jungle on August 24. In Nawadih, the animals damaged four houses and destroyed maize crops. The villagers later chased away the herd into the jungle, through which it entered Gomia block. "The elephants were last spotted at Ghor-Ghowa Nala," said a villager.
The area residents have pleaded with the forest department for compensation.
"We are keeping a note of the herd's movement. Meanwhile, we are also assessing the damage," said Arun Kumar Singh, divisional forest officer.
Singh said compensation will be provided to the affected villagers.
The villages are situated close to the elephant corridor.