Economist to Jharkhand: Add an egg to midday meal
Jean Dreze reminds Rameshwar Oran that 'Jharkhand's children are among the most undernourished in the world'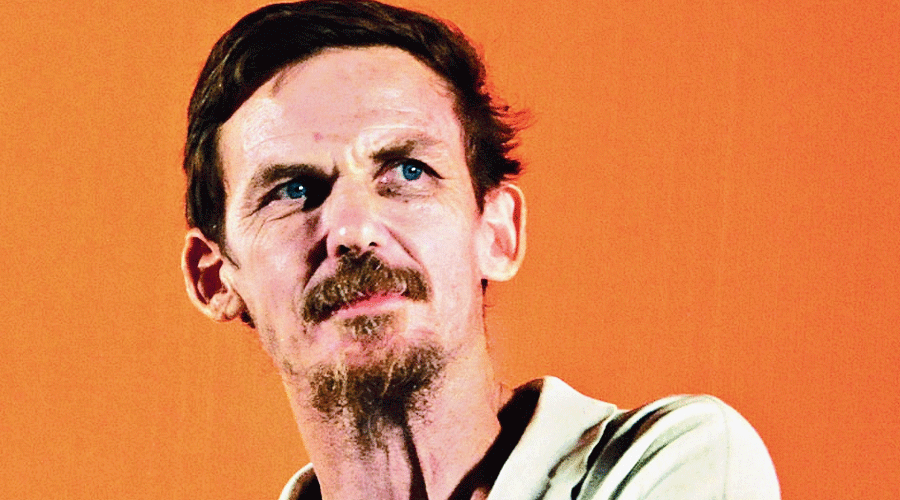 ---
Ranchi
|
Published 10.06.22, 01:15 AM
|
---
An egg served with every school midday meal will not only help address nutrition issues among children but also improve attendance at schools, development economist Jean Dreze said in a letter to Jharkhand finance minister Rameshwar Oran on Thursday.
In the letter, Dreze appealed to the minister "for provision of one egg per day in midday meal, six days a week, in schools as well as anganwadis".
Writing as a "well-wisher of Jharkhand's children", Dreze, a visiting professor with Ranchi University, reminded the minister that "Jharkhand's children are among the most undernourished in the world. In addition, we are in the middle of a severe crisis of low school attendance rates."
"There is no better way of addressing both the problems than to provide eggs in midday meals on a daily basis," his letter said, explaining that eggs were an excellent source of protein and essential nutrients for growing children and "experience has shown time and again that attendance shoots up when eggs are provided".
A system is already in place and it's a matter of extending it to six days a week, Dreze said, mentioning that eggs were being provided twice a week as part of midday meals in schools while no egg was served at the anganwadi centres.
"The government of Jharkhand had already promised to provide eggs in midday meals on a daily basis.… The time to redeem the promise is long overdue," the economist wrote, adding that some other poor states like Odisha were doing the same.
"The finance minister's response was very positive," Dreze told The Telegraph, adding that "the proof of eggs would, however, be in the eating".
According to the National Family Health Survey-5, some 67.5 per cent children below the age of five were anaemic in Jharkhand in 2021, and 39.4 per cent of them were underweight.
Besides, 39.6 per cent of the children were stunted, their height too little for their age, and 22.4 per cent were wasted, their weights too low for their height.
"The state government has agreed to provide eggs to children, both at schools and anganwadis, on a daily basis but that is yet to be implemented," said food activist Balram, who has functioned as the Supreme Court-appointed adviser for Jharkhand in right-to-food cases.
"They even provided a budget for the purpose," said Asharfi Nand Prasad, state convener for the Right to Food Campaign, adding that the system had a bottleneck that needed to be removed.
Dreze agreed, saying the centralised procurement system did not work well and needed a change.
"The provision of eggs in anganwadis was repeatedly delayed or derailed by ill-advised attempts to float tenders for centralised procurement, often fostering corruption," he wrote to Oraon.
"It would be better to rely on local purchase since that model has been proved effective for schools. The cost (of providing eggs) will be modest but the benefits will be immense — not just for children but also for the entire state."