Dharna against coal auction decision in Jharkhand
Sit-in against Centre's call to open up the sector to private players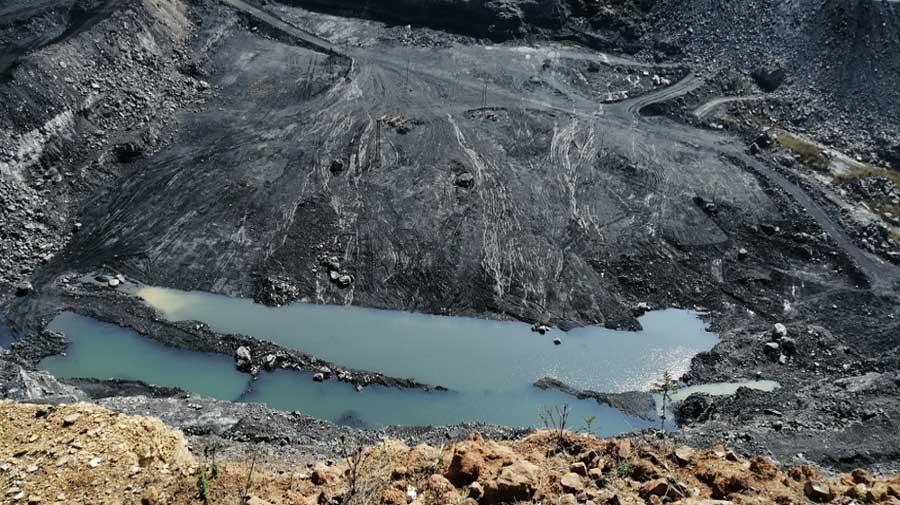 ---
|
Ranchi
|
Published 08.07.20, 02:46 AM
---
Non-BJP parties on Tuesday decided to stage a statewide dharna in Jharkhand on July 23 to protest against the Centre's recent decisions like opening up the coal sector to private players, which they felt will affect workers and common people.
Senior leaders of eight parties, including the ruling Jharkhand Mukti Morcha (JMM), Congress, Rashtriya Janata Dal (RJD) and the Left, besides 20 social organisations met at the state CPI office here on Tuesday and decided to stage dharnas at district and block levels to protest against the BJP-led government at the Centre deciding to auction 41 coal blocks for commercial mining, allowing private companies in the railways and increasing fuel prices.
"Workers are being paid much less compared to the wages paid by Coal India Limited wherever mining activities have been outsourced," claimed former Union minister Subodh Kant Sahai of the Congress, explaining why the parties objected to commercial mining.
He also accused the Union government of imposing an "unplanned lockdown in the country, leaving thousands of people stranded at distant places and forcing many of them to walk home with the risk of contracting coronavirus".
"When the crude oil prices were going down in the international market, prices of petroleum products were being raised in India," he said, speaking on the behalf of those who attended the meeting.
The BJP, which is in the Opposition in Jharkhand, has claimed that the law and order situation has deteriorated in the state over the past six months, without mentioning that the JMM-Congress-RJD combine has been in power during the period.
In a letter to the state's director-general of police on Monday, the state BJP mentioned the killing of its Latehar district unit secretary Jayvardhan Singh at Barwadih market on July 5 evening and alleged the "murder portrayed the deplorable condition of the state's law and order situation".
Singh had feared that he could be murdered and had even sought protection from the police three days ago, the letter said.
"It was a matter of concern that criminals and extremists have become active in the state during the past six months," the letter added.
The letter was signed by state BJP secretary Pradeep Verma, party spokesperson Pratul Shahdeo and MLAs Biranchi Narayan and Naveen Jaiswal.
The Congress, a partner in the ruling coalition of the state, rebutted the allegation.
"The law and order situation in the state shouldn't be judged by a single incident. Jharkhand was at the number one position in criminal activities during the BJP rule," Congress spokesperson Alok Kumar Dubey said on Monday, citing National Crime Research Bureau records.