Dhanbad Software Technology Park inaugurated during govt function
Rs 18 cr project to benefit students of ISM (IIT) and local BIT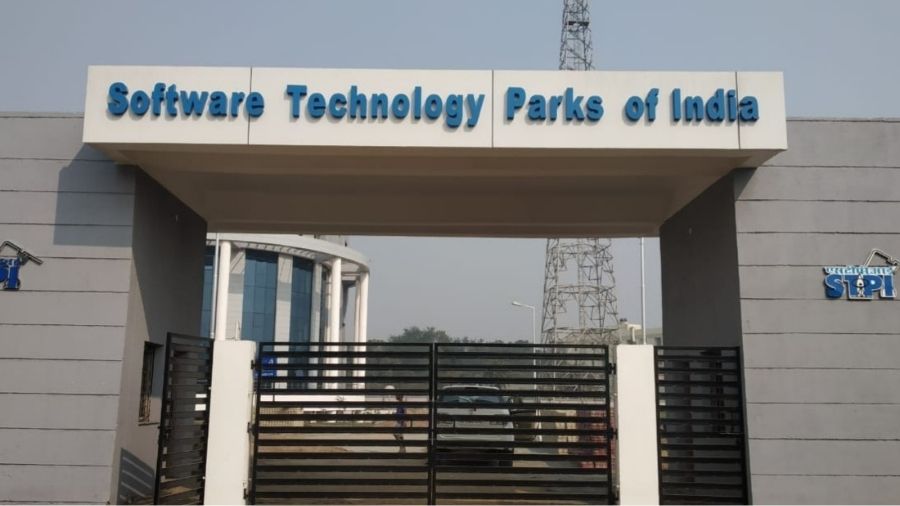 The software technology park that was inaugurated on Tuesday at Sindri, Dhanbad.
Picture by Shabbir Hussain
---
Dhanbad
|
Published 29.12.20, 09:05 PM
---
Dhanbad on Tuesday saw the inauguration of the Software Technology Park at Sindri as the JMM-Congress-RJD government at the state celebrated one year of its completion by launching 15 different projects in Jharkhand, among others.
The park, whose construction began in 2016, was built at a cost of Rs 18 crore on three acres of land near BIT-Sindri. It is expected to be useful for the students of IIT (ISM) and BIT-Sindri, researchers of the Central Institute of Mining and Fuel Research (CIMFR), and executives of Bharat Coking Coal Limited (BCCL), Eastern Coalfields Limited (ECL), Maithon Power Limited (MPL) and Hindustan Urvarak and Rasayan Limited (HURL).
Detailing about its advantages to the students, BIT-Sindri Director Dr D.K. Singh said, "The software technology park situated in our vicinity will provide opportunities for engineering students to work on live projects. It will also help provide internship opportunities for them."
Umesh Prasad Sah, general manager of Ranchi Business Area of BSNL, and a BIT alumnus, said the project was identified in 2015 itself, when he was in Ranchi as Director IT.
Sah, who earlier visited Sindri several times to carry out supervision of the establishment of the park, further said that it will spur technological advancements in the area and would be more useful at a time when the government is concentrating on promoting startups.
Meanwhile a host of other schemes were also inaugurated during the district level programme held on the occasion of the government's anniversary at Golf Ground. Tundi MLA Mathura Prasad Mahto, Jharia MLA Purnima Singh, and senior officials of district administration led by Dhanbad Deputy Commissioner Uma Shankar Singh were also present at the function.
The schemes inaugurated during the occasion included construction of a town hall for Chirkunda Nagar Parshad worth Rs 3.46 crores, construction of marriage halls of Dhanbad Municipal Corporation worth Rs 2.99 crores each in ward Numbers 23 and 26, and the broadening of a 13.32 kilometre road between Palma and Rajganj worth Rs 65.03 crores.