Dhanbad Press Club sealed after two journalists test positive
The reporter and photographer had come into contact with a patient, 80 others quarantined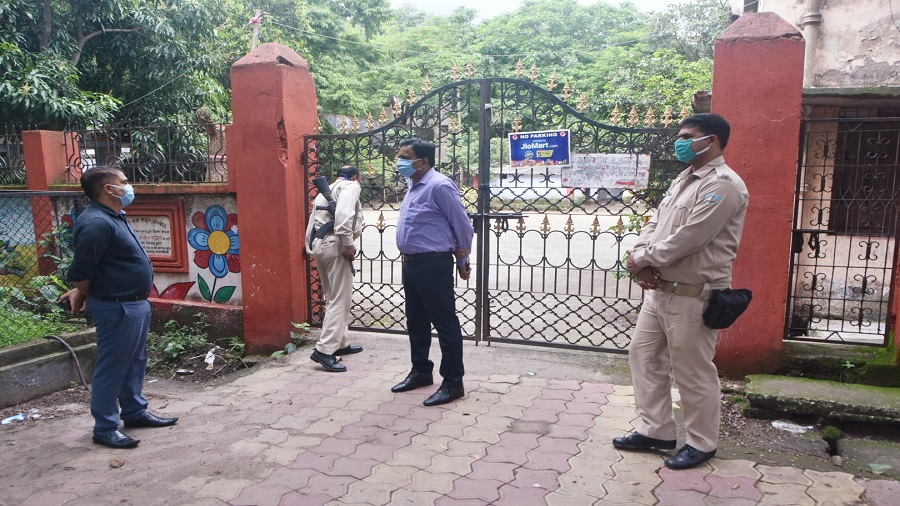 ---
Dhanbad
|
Published 05.07.20, 07:32 PM
|
---
The district administration sealed Dhanbad Press Club on Sunday, less than 12 hours after two journalists tested positive for Covid-19 on Saturday night, and got as many as 80 journalists tested and quarantined.
The two journalists, one a reporter and the other a photographer belonging to different organisations, volunteered to get themselves tested after the came in contact with a pharmaceutical trader of Surya Vihar Colony who had tested positive on Friday, July 3.
The Dhanbad Press Club, where most journalists of the town congregate almost daily to file their reports, is less than 500 meter from the district collectorate. With 80 journalists now quarantined at a special centre set up at IIT(ISM), there is naturally a sense of anxiety among them and their peers.
There was sense of relief though after two journalists, who had come in contact with the Covid-positive photographer, tested negative on Sunday.
The single-storey building of the press club, also known as Kasturba Bhavan, was constructed in the early 1970s with the assistance of BCCL as a part of the Gandhi Seva Sadan complex comprising a library, seminar hall and meeting hall with the objective of promoting Gandhian ideals.
Kasturba Bhavan (now press club) was meant to provide training in various aspects of self-employment. Training activities for women were conducted for a while, but had to abandoned due to lack of funds. In 2006, the building was allocated to the Press Club of Dhanbad during the tenure of then deputy commissioner Beela Rajesh who was then ex-officio chairman of the Governing body of the Gandhi Seva Sadan.
On Saturday, 11 out of total 50 active cases were released from the Covid-19 Hospital after they were cured. Those who were released included the in-charge of Nirsa primary health centre and seven of his family members who had tested positive on June 23.